Driefontein Mission
How to get here:
From Harare, distances are measured from the Mvuma junction of the A4 Harare to Masvingo Road travelling south to Masvingo. 10.7 KM turn left just before the railway line at Fairfield. Two clear signs indicate Driefontein High School and Primary School. The good gravel road runs parallel to the railway line. 27.7 KM continue past the left-hand turn off for the Schools, 28.2 KM at the four way junction, turn left going north. 28.4 KM pass the cemetery on the right in the gum trees, 28.6 KM turn left at the administration offices for the Church, 28.7 KM park near the Church.
GPS reference: 19⁰25′01.90″S 30⁰42′48.72″E
The modern Church in Zimbabwe has its beginnings in the Zambezi Mission run by the Society of Jesus. A small mission forward was established at KoBulawayo in 1879, [See the separate entry on the Old Jesuit Mission] but little progress was made and in 1889 the Jesuits withdrew from the country. They returned in 1890 with the Pioneer Column; Father Hartmann as chaplain and Father Prestage accompanying the Dominican nuns who came up as nurses. The work in nursing and education undertaken by the Dominicans was an essential part of the early expansion of the Church and they quickly established Chishawasha mission near Harare and Driefontein Mission. More than 20 Bishops have served in Zimbabwe; the first African Bishop to be ordained was Archbishop Patrick Chakaipa in 1972.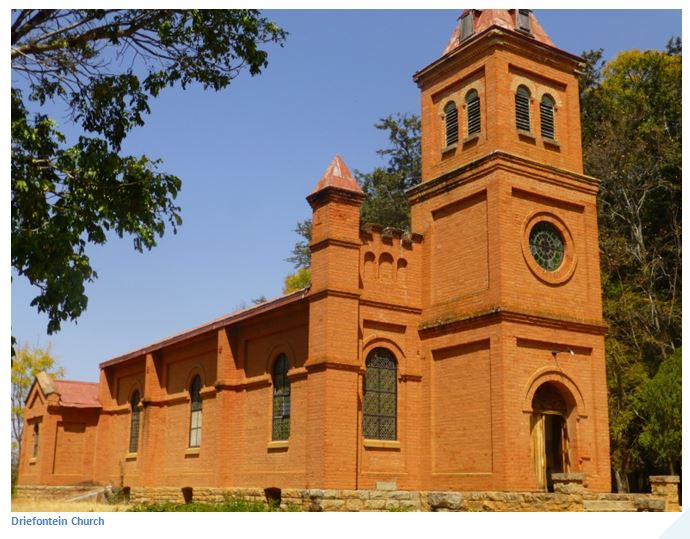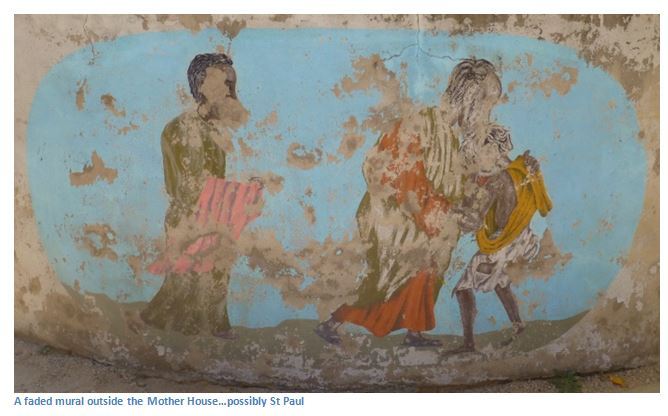 Driefontein, sometimes also called Guta by local people, is Afrikaans for three fountains after the site first selected before the move to the present-day mission station in 1908. The mission is known for:
Driefontein Primary school, built in 1934, where many prominent citizens of Zimbabwe have been taught.
The Technical school which has trained many students in plumbing, metalwork, tailoring, home economics, agriculture, motor mechanics, and carpentry,
Driefontein Sanatorium which specializes in the treatment of Tuberculosis.
Muwonde General Hospital, once a reformatory for young offenders, now a hospital.
Gweru Diocese Regional House where the European Catholics learnt Shona before deployment to the mission stations, but today the retirement home of the Catholic priests and brothers.
The Mother House where Catholic nuns are trained firstly, as candidates then through Novitiate to full order.
Wood carving as at Serima Mission Church, especially in Jacaranda wood.
The Reverend Father Emil Schmitz S.J. (1870 – 1953) founded Driefontein and began construction of the Church in its distinctive orange coloured brickwork in 1908.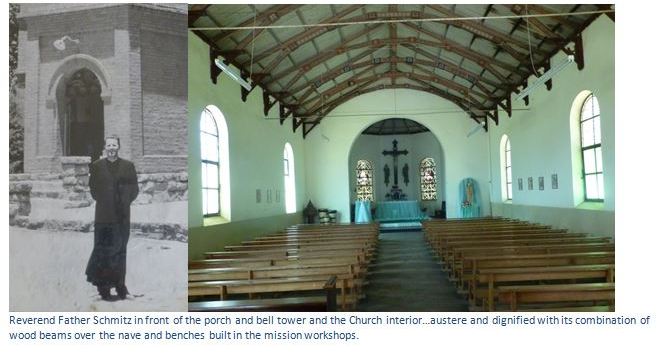 View of the original Fathers' rooms which are contemporary with the Church in the background and is set in a grove of Natal Mahogany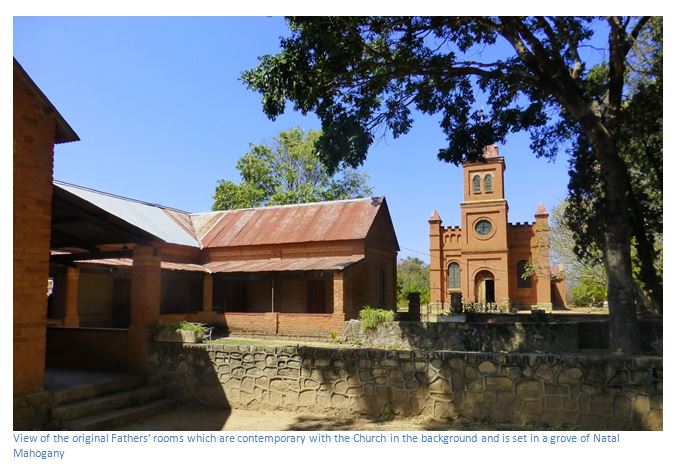 The wing of the Chapter house in the middle of the above photograph has the date of construction "1908" picked out in the brickwork.
Acknowledgement
---
| | |
| --- | --- |
| Prof. S. Modesto Tichapondwa Driefontein Mission - A Tribute in Memorium myGweru.com 22/06/2012 | |
When to visit:
All year around Monday to Sunday 8:30am to 4:30pm
Fee:
Entrance free, but donations towards running the Church are welcome