Antelope Park
Why Visit?:
Antelope Park is ideally situated in Gweru for a stopover for visitors and overlanders on their way to Bulawayo, Hwange or Victoria Falls or looking for a break with the family, or a romantic getaway.
Established in 1987, Antelope Park has won the World Tourism Awards for Zimbabwe's leading private game reserve for 2016, 2017 and 2018. Set in over 3,000 acres (1,200 hectares) of open savannah grassland, it's a haven of tranquillity set in the African bush. The park boasts a wide-range of plant, bird and animal life and is both a sanctuary and world of activity.
How to get here:
From Harare take the A5 towards Bulawayo through Chegutu, Kadoma and KweKwe, 275 KM reach Gweru, pass through Gweru towards Bulawayo, 286.8 KM turn right at signpost for Antelope Park. Take the good gravel road to reach Antelope Park.
From Bulawayo take the A5 towards Gweru, the turnoff for Antelope Park is on the left shortly before reaching Gweru.
GPS reference: 19⁰30′28.18″S 29⁰43′14.61″E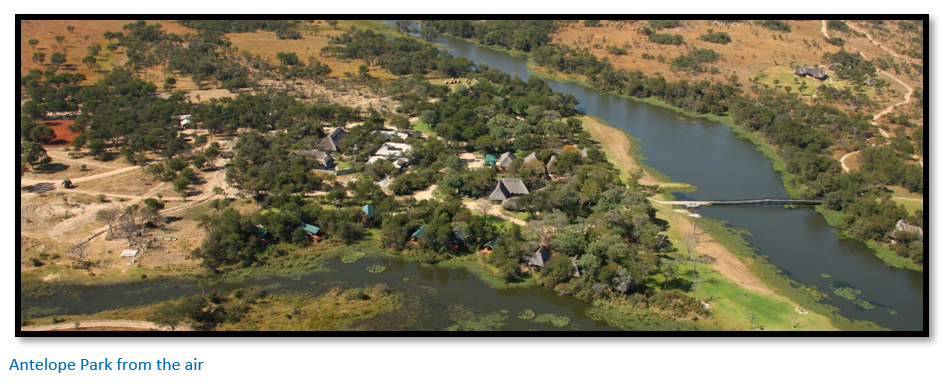 The 1,200 hectare private game park offers a wide variety of activities suitable for all ages and differing lengths of stay which will appeal to eco-tourists and families who can enjoy the relaxed environment as well as participate in any or all of the activities offered including:
Get up close and personal with over 20 mammal species, such as zebra, wildebeest, giraffe, kudu, impala, hartebeest and discover over 190 different species of birds that call Antelope Park home, including vultures, rollers, sunbirds and hornbills.
Lion Cub Viewing and cub feeding; the night encounters offer a truly amazing, close up experience of lions hunting in their natural environment
Elephant Rides and Training
Night encounter, game drives and bush walks to explore the bush with an experienced guide who will point out details guests are sure to miss.
Fishing for bass, bream and catfish in the lake or river. Bring your own equipment, or hire.
Canoe ride on the beautiful lake and explore the water areas, lifejackets are obligatory. Take a sundowner cruise and enjoy the sunset with friends.
Horse Rides and Lessons are available daily with lunar rides during full moon.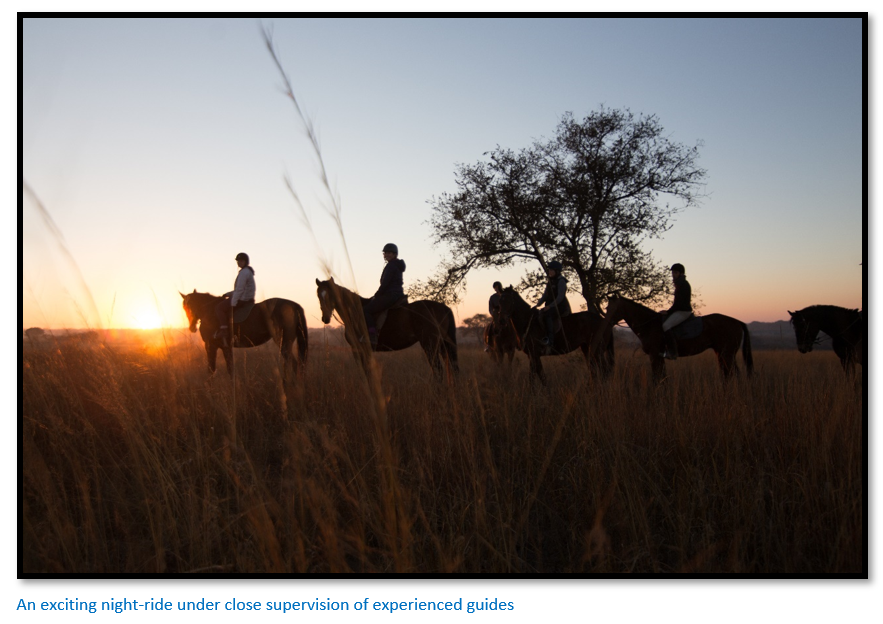 The choice of accommodation will suit different preferences and budgets and varies from:
River Lodges
Thatched, en-suite lodges come have everything needed for a family and have a large, raised wooden deck veranda overlooking an inlet of the river- the perfect place to sit and unwind after a busy day.
Island Lodges
Three luxury thatched, en-suite lodges overlooking the lake have double or twin beds and are a short walk across the bridge to the island.
River Tents
Large, East African-style en suite tents with showers, toilets and hand basins overlook an inlet of the lake and are furnished with indigenous teak furniture all made at Antelope Park.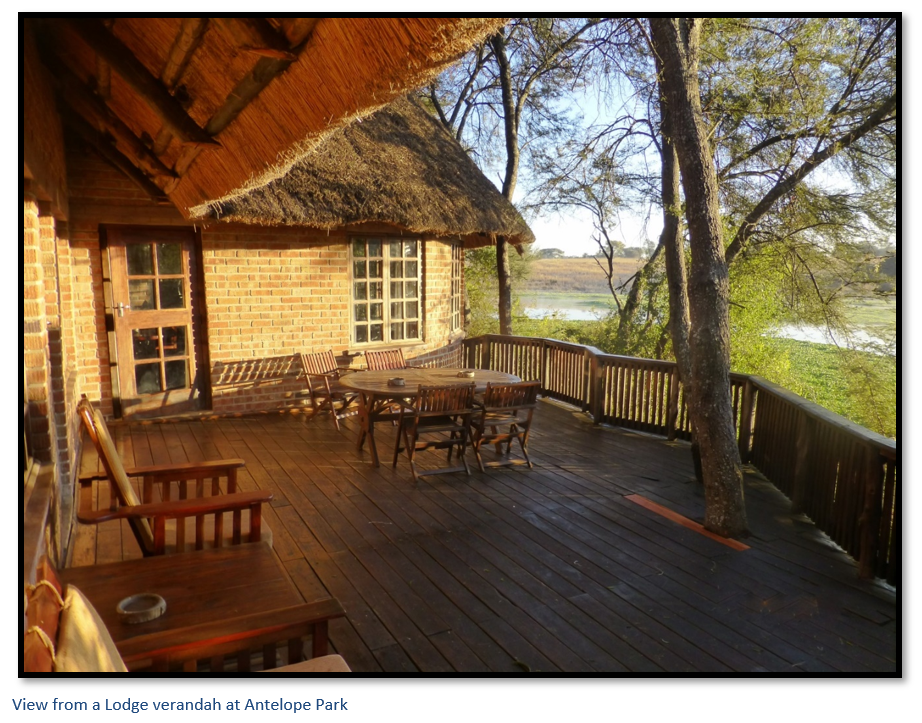 Standard Rooms
Basic but comfortable, the standard rooms are for guests who are on a budget, but still like a few creature comforts, such as an overland camper looking forward to upgrading to a nice comfy bed for the night. These use communal ablutions a few metres away from the rooms.
Camping
Perfect for overlanders, campers and those on a budget, the campsite is located in a shady area right next to the lake and swimming pool, convenient to cool off after your journey and includes camp showers and toilet facilities, as well as cooking facilities. Campers have a choice of dining in the dining room or cooking for themselves in the spacious A-Frame braai areas with the firewood provided.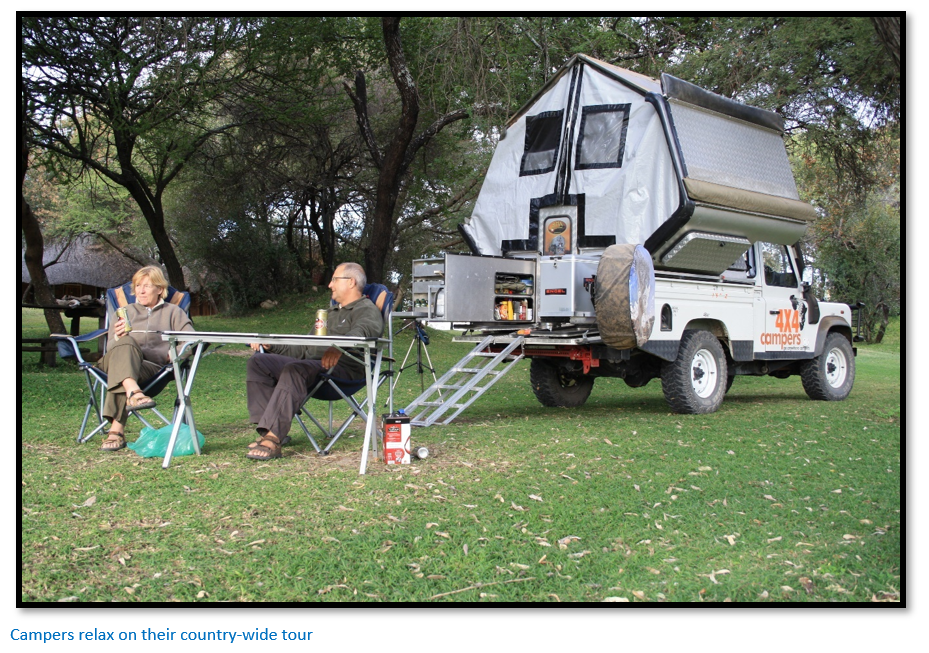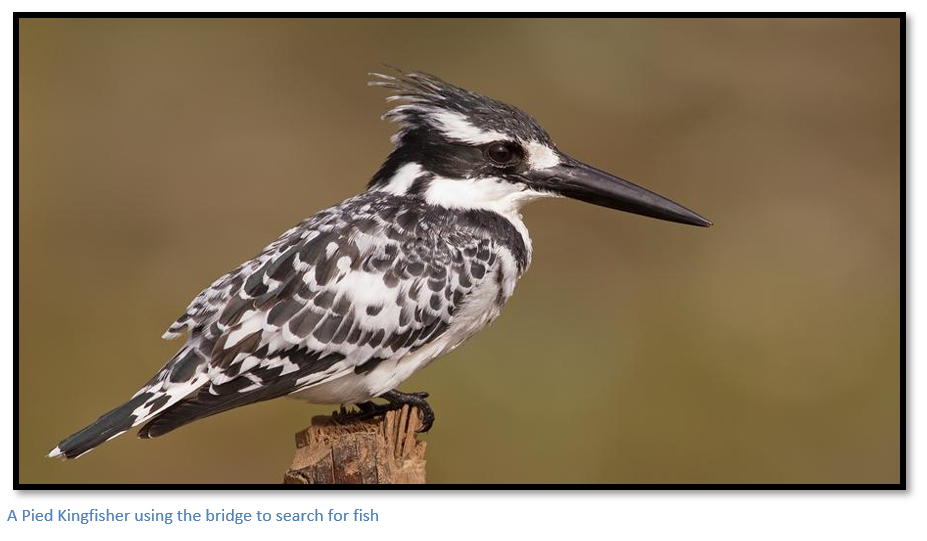 Home-cooked safari meals are available in the thatched, open sided dining room with views over the lawns onto the lake, or al fresco seated under leafy trees on the lawn. A coffee shop serves light snacks and refreshments throughout the day which can be enjoyed either outside, or on the upstairs deck and bar with its extensive views. The coffee shop also doubles as the curio shop and offers traditional and local souvenirs.
In the evenings, guests socialise around the camp fire pit.
Antelope Park will host weddings and receptions for up to 100 - 600 guests and have facilities for conferences overlooking the river and private events within the game park.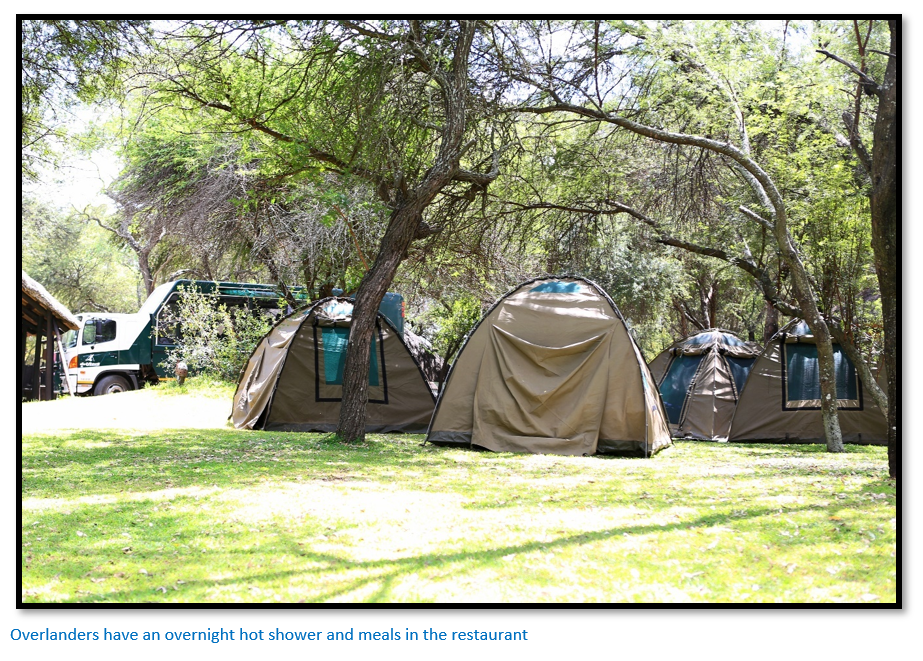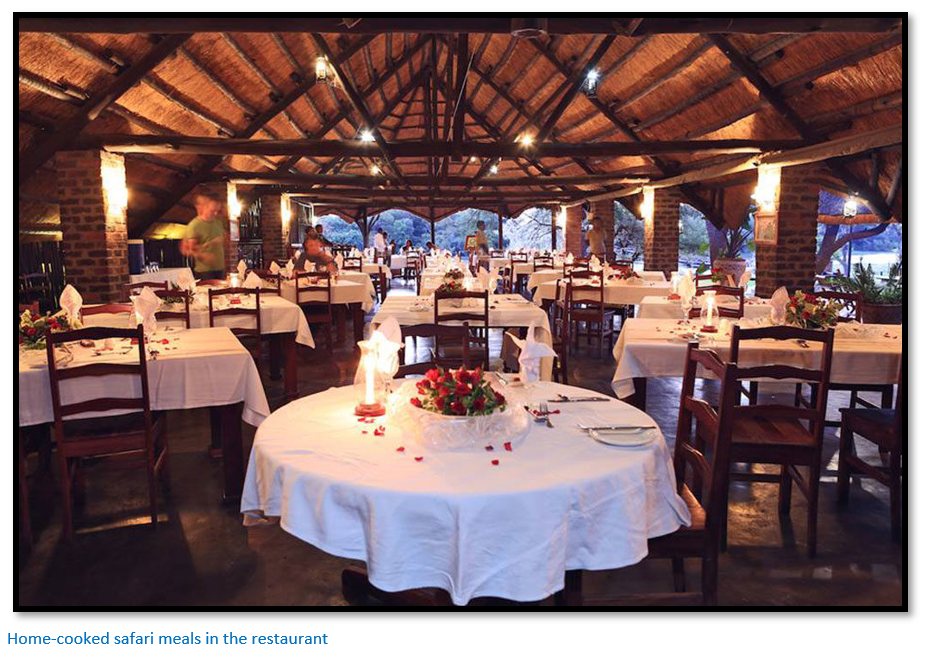 When to visit:
All year around Monday to Sunday 6am to 6pm
Fee:
Entrance and accommodation fees charged