Nottingham Fly Camp
Why Visit?:
Stay at the Fishing Retreat and view the elephants at the Fly Camp between 4:30 – 7:00 pm before returning for dinner, or on request eat at the viewing platform.

A truly amazing experience to watch the elephants, eland, impala and baboon feeding on the orange pulp as the sun goes down. As the darkness descends, the elephants stride in silently, either singly or in small groups, and gather in the artificial light.

Watch from a high and safe observation platform as up to 200 elephants; bulls, mothers and babies silently come and go into the darkness and wait their turn to feed within the setting of ancient sandstone outcrops.
Visitors staying at Nottingham Estate Fishing Camp can request dinner on the observation platform for a unique wildlife encounter.
How to get here:
The Google Earth image in the Nottingham Estate Fishing Retreat article gives an overview of the directions and shows the Fly Camp location. Directions are from the T-junction turnoff to the Fishing camp: Turn right on to the good gravel road. 8.2 KM pass the ECM disused coal mine on the right, 10.1 KM see the orange trees of Nottingham Estate on the left; 11.1 KM turn right for the fly camp marked by a pole with red paint bands, 15.6 KM ignore the road to the left, 16.1 KM turn left on to the road marked by another pole with red paint bands, 16.8 KM reach the car park for the Fly Camp.
GPS reference for Fly Camp: 22⁰04′02.75″S 29⁰39′18.25″E
Website: www.nottinghamadventures.co.za
Bookings: bookings@nottinghamestate.co.za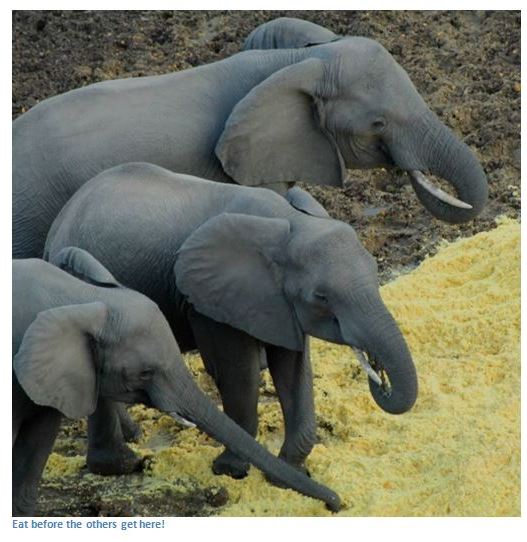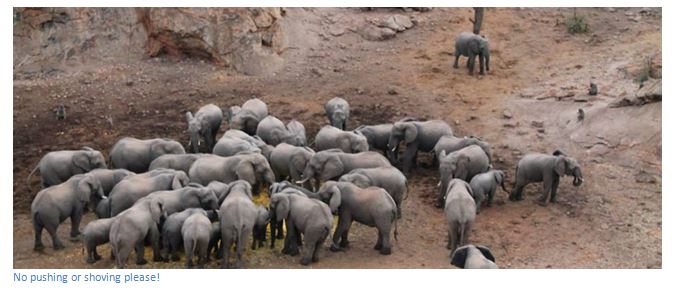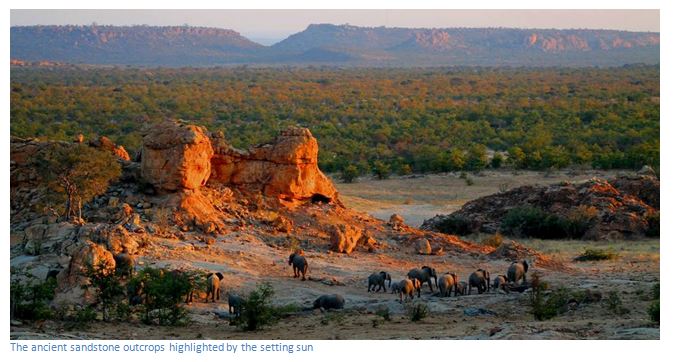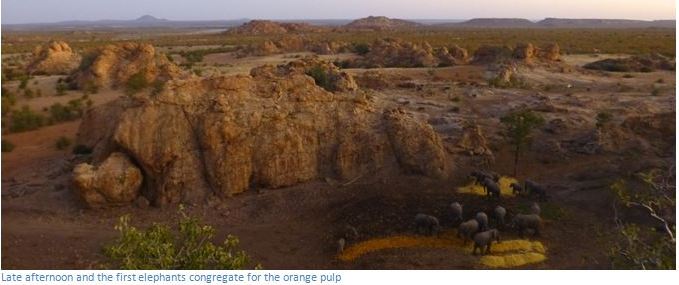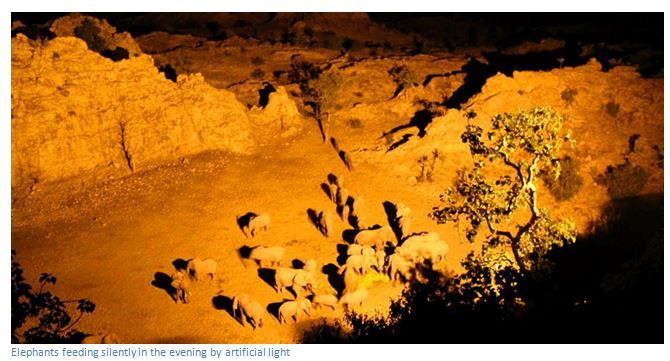 Fee:
Entrance and accommodation fees are payable