Zimbabwe Government makes the correct call and bans coal exploration within Hwange National Park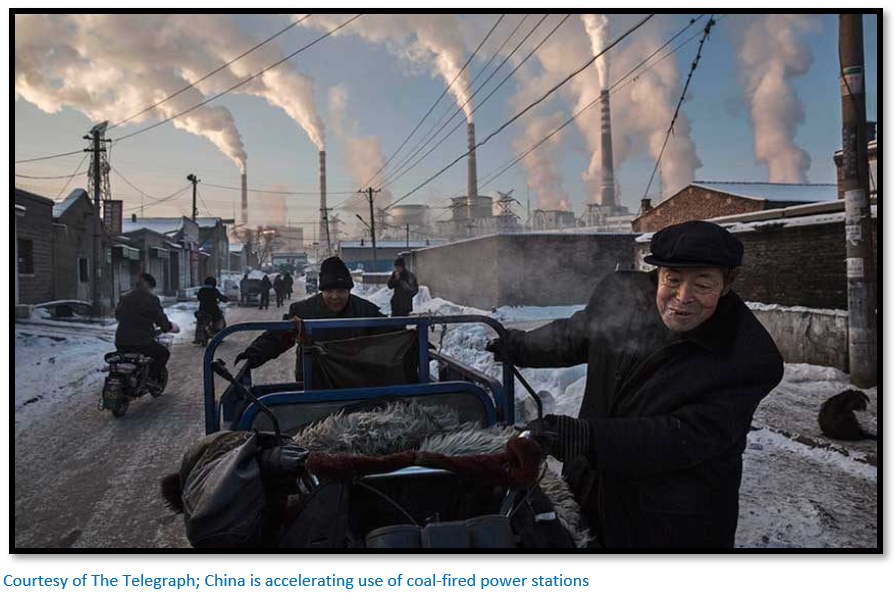 Events leading up to the U-turn
In an abrupt reversal after being granted concessions to carry out exploratory drilling for coal in the Sinamatella and Deteema areas of the 23,300 square kilometre (9,000 square mile) Hwange National Park two Chinese companies Zimbabwe Zhongxin Coal Mining Group and Afrochine Energy, a subsidiary of Tsingshan Steel have now been told that mining is banned within the boundaries of the National Park.
In late August 2020 the Bhejane Trust[i] rhino monitoring team came across two Chinese geologists and four local assistants within the National Park and alerted game rangers of Zimbabwe Parks and Wildlife Management Authority (ZimParks) who made the initial arrest and turned them over to Zimbabwe Republic Police (ZRP) The men protested saying they had Mines Department permits to carry out exploration work and that other permits were being sought from the Environmental Management Agency (EMA)
Following their arrest the Chinese companies representatives produced exploration permits giving them the right to carry out exploratory drilling within Hwange National Park. It turns out the mining concessions are by Special Grants which apparently can only be issued by the President and both had been granted to these Chinese companies in late 2019. SG 5756 had been issued to Zimbabwe Zhongxin Coal Mining Group and SG 7263 to Afrochine Energy of the Tsingshan Group of China.
Trevor Lane speaking for Bhejane Trust said: "We followed up on this and discovered the Government has allocated two coal mining concessions in the middle of the Park. It was a shocking discovery. They did this without any consultation with Hwange National Parks' area manager and seem to feel they have a right to go wherever they like."[ii]
Colin Gilles another prominent Zimbabwean conservationist said of the exploration permits: "We want to believe this cannot be true. It is unimaginable that anyone could ever even consider allowing any investigations into mining at any time in the Hwange National Park. We will do whatever it takes to stop this."[iii]
ZimParks authorities have continued their wildlife protection duties throughout this Covoid-19 crisis and have been praised for their steadfastness and sense of duty with even the ZimParks game rangers being aghast at the prospect of mining: "These Chinese will never, ever, ever mine for coal in the park," said one, "Never, over our dead bodies. We will arrest them again and again. We will shoot them."[iv]
Local Conservation groups protest
Bhejane Trust, a very active local conservation group based at Victoria Falls had first spotted their activities and was involved from the onset. The publicity they generated resulted in local outrage and a number of international articles[v] protesting that Hwange National Park site was wholly unsuitable for mining being home to Zimbabwe's largest elephant population with an estimated 44,000 animals, large prides of lions and buffalo amongst other game and wild birds.
Local wildlife campaigners threatened to take legal action to prevent "ecological degradation" in national parks and on social media the hashtag #SaveHwangenationalpark appeared on Twitter and the Zimbabwe Environmental Lawyers Association (ZELA) warned that the park would turn into a "site for drilling, land clearance, road building and geological surveys" if coal exploration went ahead.[vi]
How did Chinese owned companies gain permission to explore for coal in Zimbabwe's largest and oldest wildlife park?
Last month Zimbabwe's president, Emmerson Mnangagwa, visited the offices of both Zimbabwe Zhongxin Coal Mining Group and Afrochine Energy in Hwange about 30 kms north east of the National Park's boundary.
During his visit he reportedly said that Zimbabwe intended to become an energy exporter and: "We must see also that this area changes and responds to growth and modernisation."[vii] However it is hard to see how land-locked Zimbabwe would be able to export coke with a run-down National Railways of Zimbabwe (NRZ) and the nearest port of Beira being too shallow for coal exports.
The public outcry results in a U-turn
The Zimbabwe government have been praised for their decisive action in responding to public outrage. After a cabinet meeting on 8 September 2020, information minister Monica Mutsvangwa said in a statement: "Mining on areas held by National Parks is banned with immediate effect. Steps are being undertaken to immediately cancel all mining title held in National Parks."[viii]
Mines Minister Winston Chitando said state mining arm, Zimbabwe Mining Development Corporation (ZMDC) held the Hwange concession but then partnered with the two Chinese firms, Zimbabwe Zhongxin Coal Mining Group and Afrochine Energy.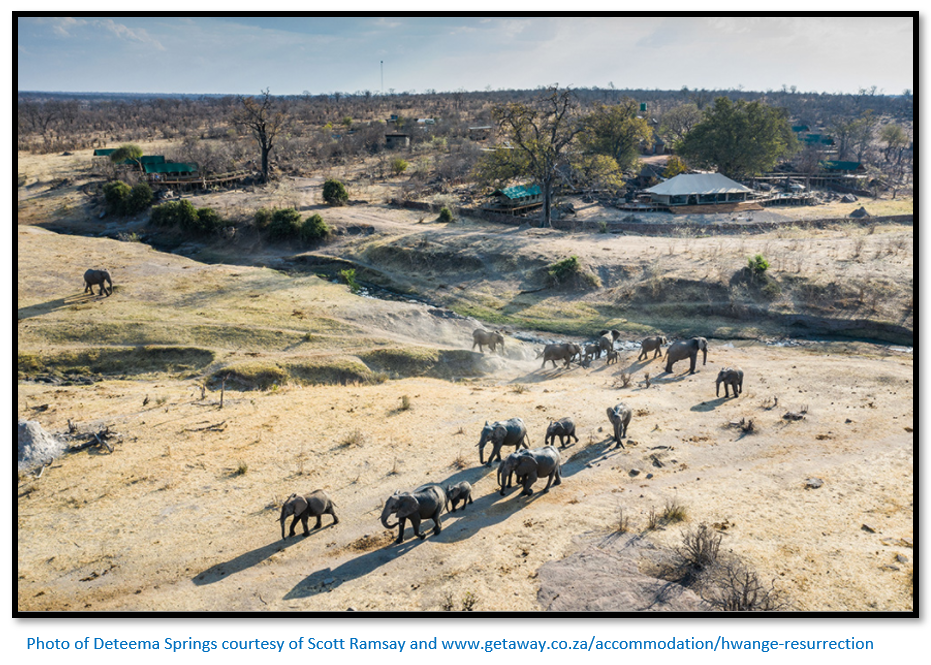 Trevor Lane of Bhejane Trust said: "No one we know was consulted about this so we were deeply upset about the mining and we are now so relieved. We will be sure to monitor that this ban holds."[ix]
The Zimbabwe Environmental Lawyers Association which applied to the High Court to stop the project welcomed the statement from the minister but said it would continue with the court process unless the government took legal steps to enforce the announced ban. Shamiso Mtisi the association's deputy director said: "The important thing for us is to get an interdict which is legally binding."[x]
Mtisi said that mining in Zimbabwe's national parks "is widespread. There is gold and diamond mining going on in several national parks across the country, it's not just in Hwange. That's a major threat to biodiversity and to tourism. It's an economic issue, you cannot just rely on mining, you need to leverage on other sectors such as tourism."[xi]
The Centre for Natural Resource Governance said: "We pray that all these mining titles (in Hwange) and others which are unknown to the public will indeed be cancelled" and described the prioritisation of mining over "a more stable and eco-friendly sector such as tourism as self-defeating."[xii]
Chinese investors seem to think they can flout all the usual conventions
China is a major investor in Zimbabwe and a close political ally of the government which under Robert Mugabe pursued a "Look East" policy to boost the struggling economy following sanctions imposed by western powers angered by the government's human rights record and controversial land reform programme and there are Chinese companies mining diamonds, gold and other minerals.
Both China and Zimbabwe are acutely aware of the sensitivities around conservation; in 2017 Grace Mugabe, the politically powerful wife of then ageing president Robert Mugabe came up with the plan to settle a debt to China with 35 young elephants, eight lions, 12 hyenas and a giraffe which was greeted with protests and the current outcry should not have surprised either country.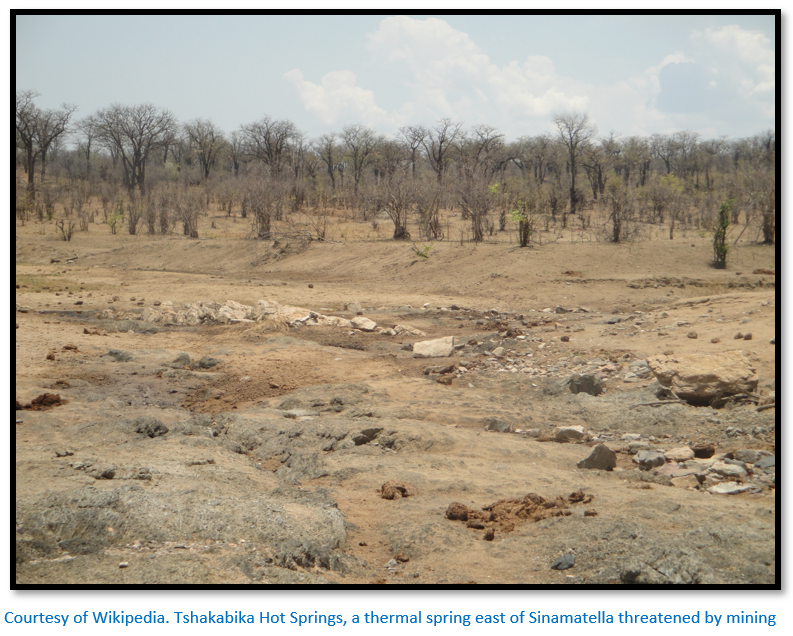 But the Chinese Embassy in Harare threw the toys out of the pram after the Hwange coal-mining ban
Correctly in my view, Chinese companies in Africa have been told by local people that they are not transparent in their operations and are destroying ecosystems in their search for commodities including oil, minerals and timber in Africa. Forests in countries including Cameroon, the Central African Republic, Democratic Republic of Congo, the Republic of Congo, Equatorial Guinea and Gabon (i.e. the Congo basin) have seen large areas of forest deforested by Chinese timber companies with local people obtaining almost no benefit from the logging activities.
Leaders in many African countries have become complicit in these activities and are aided by officials who turn a blind eye to illegal wildlife activity and environmental damage.
When the Zimbabwe government reversed its decision as described above to allow Chinese companies to carry out exploration activities within the Hwange National Park, the Chinese ambassador to Zimbabwe Guo Shaochun decided 'enough was enough.'
In a statement he lectured Zimbabwe saying it: "should implement laws and regulations to increase corporate transparency in mining and promote the sustainable growth of businesses and use mining proceeds to develop itself and improve the lives of its people."
In a dig at local artisanal gold miners he said: "he also wanted all mining companies to be monitored to observe whether the enterprises were operating legally, whether they complied with Zimbabwe's environmental protection and labour policies and whether they were trading mineral products through legal channels."[xiii]
This was a rare and unusual position from a Chinese official given that their government is always saying their country does not meddle in another country's domestic affairs and clearly reflects anger that the "special status" that China appears to enjoy has been revoked in this instance.
In my opinion the Chinese ambassador committed a diplomatic error by attempting to lecture Zimbabwe's government and citizens and would have created a much more sympathetic reaction by agreeing that exploratory drilling for coal in a national park was inappropriate. By being so aggressive in his reaction it creates a widespread suspicion that corruption was involved.[xiv]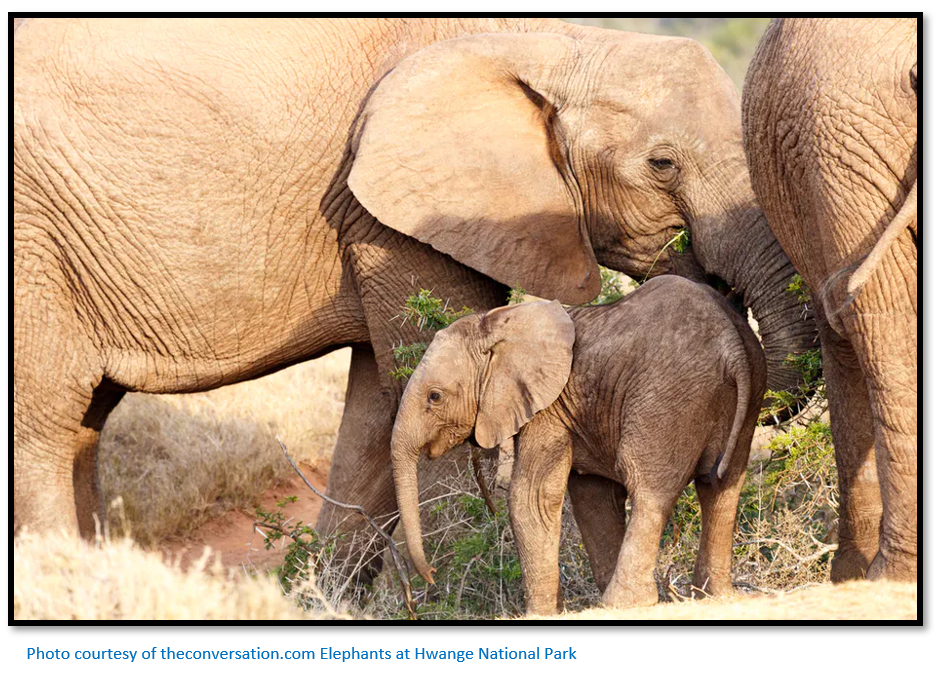 References
https://www.facebook.com/bhejanetrust/
P. Thornycroft. Chinese firms given permission to mine coal in Zimbabwean national park in www.telegraph.co.uk - 3 September 2020
P. Thornycroft. In dramatic U-turn, Zimbabwe government bans mining in Hwange National Park
in www.telegraph.co.uk - 9 September 2020
S. Nyoka. Zimbabwe bans coal mining in Hwange and other game parks in www.bbc.co.uk – 9 September 2020
Zimbabwe-china-throws-toys-out-of-the-pram-after-hwange-coal-mining-ban by IEA Clean coal – 20 September 2020
Farai Mutsaka. Under legal pressure, Zimbabwe announces mining ban in national parks in Sydney Morning Herald – 10 September 2020
Zimbabwe-government-responds-to-public-outrage-over-chinese-coal-mining-in-hwange-national-park by www. chinaafricaproject.com – 10 September 2020
Notes
---
When to visit:
Closed in the rainy season December to February
Fee:
Entrance and accommodation fees charged