St Andrew's Chapel, Lake Mutirikwi
Why Visit?:
The smallest Chapel in Zimbabwe; it seats just twelve people, has a weathervane of a fish on top of the small, sharp steeple that surmounts Chapel with its pointed granite walls outlined in black paint.
Built as a shrine to a departed daughter by her loving parents, a tiny blue latched gate leads to the Chapel
How to get here:
From the dam wall of Lake Mutirikwi (formerly Lake Kyle) take the gravel road directly up the hill to the water bailiff's house and park just below the Chapel.
GPS reference: 20⁰15′02.12″S 31⁰01′53.70″E
In the 1960's Tom van Graan, the water bailiff at Lake Mutirikwi, started to build the Chapel when his daughter Marie, then eighteen, was inspired by the Italian built Santa Barbara Chapel on kariba Heights and asked her father to build her own chapel and drew some sketches. He started building the chapel using stone from the mines at Bikita, but tragically Marie was killed in 1970 in a road accident outside Chivhu.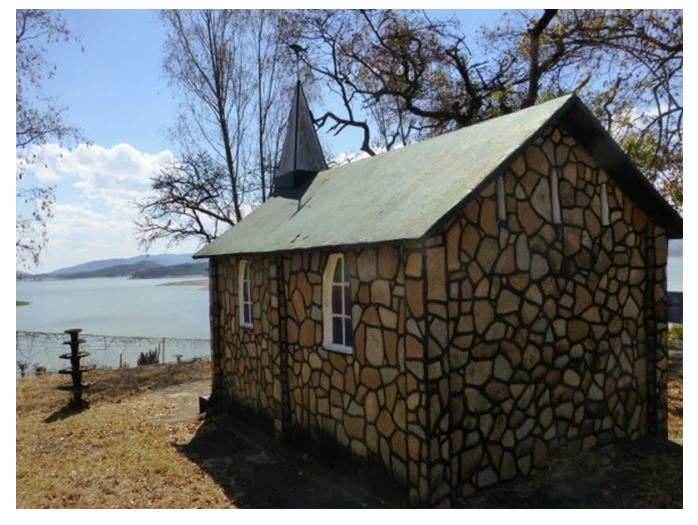 Determined to complete the chapel in Marie's memory, Tom and Claudine van Graan's continued the 4 x 2 metre structure. The small Gothic windows are filled with pink, blue and green stained glass, twelve wicker chairs stand on a red carpet facing the altar made from former mining drill cores. The ceiling is painted a vivid blue with nine silver stars; that of the morning and evening stars with the seven sisters and over the doorway "Emmanuel" has been spelt out in black stone chips. Outside a small brass plaque reads: "St Andrew's Chapel in memory of Marie van Graan died 1970."
On the east wall a plaque gives the following words of wisdom;
Keep us, O Lord, from pettiness; let us be large in word, in thought and deed.
Let us be done with fault finding and leave off self-seeking. May we put away all pretence and meet each other face to face, without self-pity and without prejudice.
May we never be hasty in judgement and always generous. Teach us to put into action our better impulses straightforward and unafraid.
Let us take time for all things, make us grow calm, serene, gentle; grant that we may realize that it is the little things that create the differences; that in the big things of life we are one. And may we strive to touch and know the great human heart that is common to all and, O Lord God, let us not forget to be kind.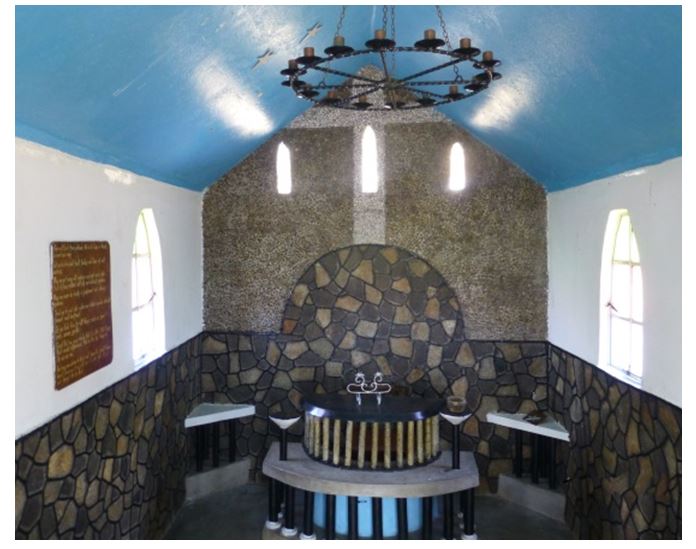 When to visit:
All year around Monday to Sunday 8:30am to 4:30pm