Italian Chapel of St Francis of Assisi
Why Visit?:
The Chapel located 5 kilometres east of Masvingo along the Masvingo-Mutare highway, was built by Second World War Italian internees, not Prisoners of War as they were civilians, detained mostly in the African colonies and kept at the No.5 Internment camp at Masvingo. The Internees built the Chapel during the years 1942 to 1946.
Two wings of the Chapel were added after the war and in here the remains of seventy one Italians who died during their incarceration in this country are interred. Today the Roman Catholic Church uses the building for church services.
A visit is a very humbling experience with the main visitor attractions being the magnificent paintings, murals and ceiling. Those in the Apse are the works of an Italian civil engineer interned here 1942 – 1946; those in the Aisle were carried out in 1956 – 7 by the Italian Embassy.
The Chapel was consecrated by Bishop Francis Mazzieri on 27th January 1957.
How to get here:
From Masvingo take the A9 towards Birchenough Bridge, distances are from the rail crossing. 3.1 KM turn left at the signpost for the Italian Church and drive up a tar road lined with Eucalyptus trees, 3.5 KM turn left toward the airport and a military base, 3.7 KM turn left just short of the entrance to the military base and drive around the encircling wall of the Italian Church to the entrance on the south. Note the military can get aggressive if you take photographs anywhere near their entrance.
GPS reference: 20⁰04′10.13″S 30⁰51′57.95″E
The Italian Church reminds us of a very little known episode in the history of Zimbabwe when Southern Rhodesia (Zimbabwe) hosted over 12,000 German, Austrian and Italian enemy aliens, as well as Polish and Iraqi refugees during World War II. This article uses the excellent article researched by Martin Rupiah.
The definition of enemy aliens was extremely broad, those held were civilians and not soldiers, hence not Prisoners of War and they were not known Nazi, or Fascist sympathizers. A proclamation on the declaration of war on 3 September 1939 was issued Warning all enemy subjects within the colonies to register details of their birth, passport and property owned, surrender all arms, ammunition and yourselves to the Member-in-Charge of the nearest police station. Within a few days a total of 117 persons from Zimbabwe and Zambia were held at a former primaryschool near Chegutu whilst No.1 Internment camp was being built. By January 1940 the number held had risen to 140 internees, some inmates built an escape tunnel from No 1 Camp, but were spotted emerging outside the camp perimeter fence and re-detained.
In 1941 the remaining camps were established when numbers rose significantly to include Italian internees from Abyssinia and Somalia, as well as refugees from Poland. Many ex-Tanganyika (Tanzania) women and children arrived and were housed at the Beatrice Cottages in Mbare. The following camps were established:
| | | |
| --- | --- | --- |
| Location | Camp / Settlement | Existing use |
| Harare | No.1 Internment Camp | King George VI Barracks |
| Harare | No.2 Internment Camp | Beatrice Cottages in Mbare |
| Kadoma | No.3 Internment Camp | 3,000 acre farm, now the Cotton Research and Training Institute |
| Umvuma | No.4 Internment Camp | Fully-equipped workshop |
| Masvingo | No.5 Internment Camp | Army barracks and Italian Church |
| Marondera | Polish Refuge Settlement | Diggleford School |
| Rusape | Polish Refuge Settlement | Vengere Township |
Various schemes were set up to keep the internees employed in farming, mechanics and building as by July 1942 their numbers had risen to 4,650 persons under the guard of the Southern Rhodesia internment camps and Refugee Settlements Corp at the seven locations.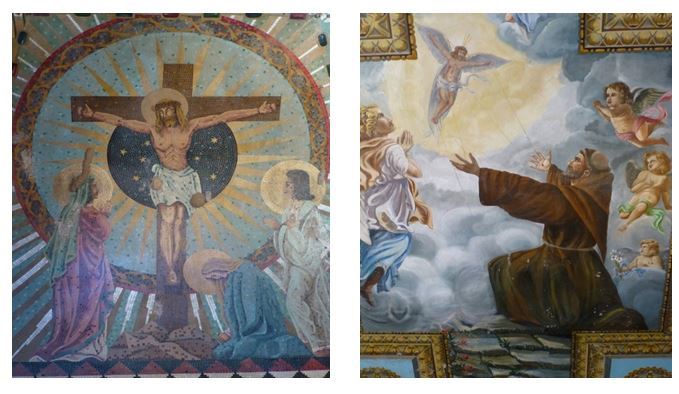 Escape attempts reached an unacceptable figure of ninety-three in 1942, including twenty-six tunnelling attempts, leading to a Commission of Enquiry into Escapes from Internment Camps which reported that issues such as boredom, deprivation of sexual pleasures, adverse internment conditions and the natural desire for freedom were responsible.
At No.5 Internment Camp at Masvingo the camp guarding arrangements were under-staffed and not good: subjecting inmates to appalling conditions, making them feel as if they were in a penal settlement. No recreation was provided and it came as no surprise to the Review Committee that thirty-one inmates escaped from the camp.
In 1943, 1,000 Polish refugees arrived, a figure that rose to 6,831 by the end of 1944. From then on numbers declined as first Italians were repatriated by ship after the Italian surrender in 1943. Camps 2, 4 and 5 closed and in October 1945, the remaining 1,500 polish inmates transferred from camp 1 to camp 3 at Kadoma.
Mass is celebrated each Saturday morning and on the first Sunday in November of each year, a special memorial service is held for those Italians who died in the two World Wars.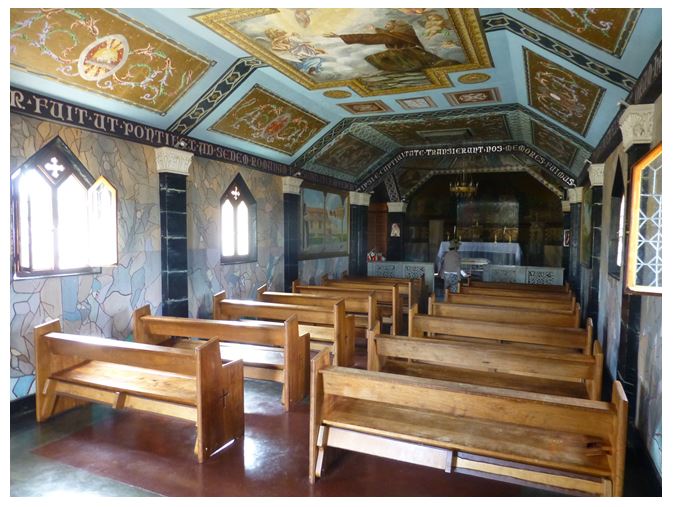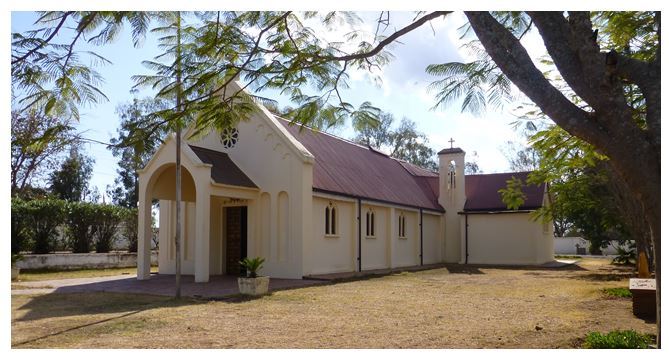 Just 30 metres away on the other side of the landing strip is a small cemetery. The memorial plaque at the site says:
ITALIAN SOLDIERS WHO DIED IN THE BRITISH PRISON CAMP OF FORT VICTORIA (NOW MASVINGO) DURING THE SECOND WORLD WAR WERE BURIED IN THIS CEMETERY. THEIR MORTAL REMAINS NOW LIE INSIDE THE CHAPEL OF ST FRANCIS IN CLOSE PROXIMITY OF THIS SITE.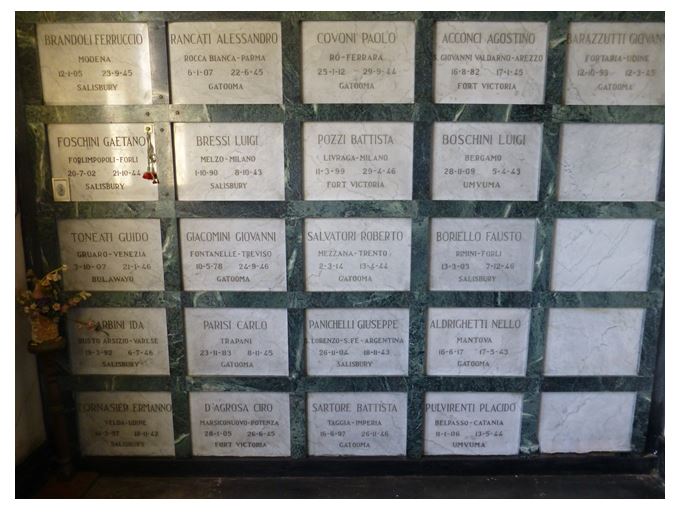 Number of Italians commemorated in the Chapel of St Francis and their place of death

Old Name

New Name

Salisbury

Harare

21

Umvuma

Mvuma

16

Gwelo

Gweru

4

Chipinga

Chipinge

2

Gatooma

Kadoma

18

Fort Victoria

Masvingo

5

Lusaka

Lusaka

2

Bulawayo

Bulawayo

3

71
Acknowledgement
---
[i] M.A. Rupiah. The history of the establishment of Internment Camps and Refugee Settlements in Southern Rhodesia, 1938 – 1952. Zambezia 1995 XXII
When to visit:
All year around Monday to Sunday 8:30am to 4:30pm
Fee:
Entrance free, but donations towards running the Chapel are welcome