Gonarezhou National Park
Why Visit?:
Development within the National Park has been fairly minimal, except in the north at Chipinda Pools and Mabalauta in the south.
Animals include elephant, lion, nyala, blue wildebeest, waterbuck, kudu, impala, wild dog, spotted hyena, hippo and crocodile. Its isolation is a boon for visitors, but has also resulted in past wide-spread poaching making the animals jittery and wary and extremely cautious of humans.
The National Park has some of Zimbabwe's finest scenery with very varied wildlife and has been known for the size of its elephants and their heavy ivory. In earlier times it proximity to "Crooks Corner" at Pafuri, the intersection of the borders of Mozambique, South Africa and Zimbabwe allowed legendary poachers such as "Bvekenya" Barnard to operate with impunity.
The park's rivers and pools have some unique species of aqua fauna such as the Zambezi shark, freshwater goby, black bream and the turquoise killifish.
How to get here:
Visitors may access Gonarezhou National Park as follows:
To Chipinda Pools from Chiredzi
From Chiredzi follow the A10 towards Mutare, 17.8 KM turn right (south) at the Chipinda Pools sign post,
50.3 KM turn left for Chipinda Pools, 55 KM turn right for Chipinda Pools, 55.6 KM arrive at Camp site.
To Chipinda pools from Masvingo or Beitbridge
Turn off the A4 Beitbridge to Masvingo Road at the Mwenezi Police Station turn-off, about 19 kilometres south of Rutenga. Proceed down the dirt road about 3 kilometres and turn left at the entrance to the Police Station - the signboard indicates Mwenezi Ranch HQ and Chikombedzi. Follow this road for 60 kilometres to Chikombedzi Business Centre. Do not turn off this road. Turn right after entering Chikombedzi Business Centre at a 4-way intersection where a ZPWMA sign indicates the route to Gonarezhou, Mabalauta. 77.3 KM turn left at the sign for Gonarezhou. Follow this road around a small dam and DO NOT turn off it, 83.6 KM pass turnoff to Zhou School, 86.9 KM pass Gonarezhou National Park boundary, 109.2 KM pass road joining from left, 111.4 KM reach Warden's Office, Mabalauta
GPS reference: (Chipinda Pools) 21⁰17′19.71″S 31⁰54′47.68″E
GPS reference: (Chilojo Cliffs) 21⁰27′30.57″S 32⁰04′27.13″E
The Park's name means "sacred place of the elephants" or the "horn of the elephant" as local herbalists stored their dried plants inside tusks, gona in Shona. With a little over 5,000 square kilometres Gonarezhou is Zimbabwe's second largest National Park after Hwange and was proclaimed in 1967, largely as a result of the efforts of Allan Wright, once District Commissioner. Situated in the south-eastern corner of the country, the Park borders on Mozambique and South Africa and is part of the Greater Limpopo Transfrontier Conservation Area that includes the Kruger National Park and Parque Nacional do Limpopo. Extensive poaching in Zimbabwe, plus lack of funding has meant that the reality has not yet matched the dream of a huge area in which there are no fences and the animals move freely between three countries, but the plan is in place for the future.
Three great rivers flow through Gonarezhou; The Save River forms the northern boundary of the Park with the Runde River intersecting the Save River just outside its boundary and in the south of the Park flows the Mwenezi River before it intersects the Limpopo River in Mozambique.
The scenery is extremely varied ranging from broad sandy riverbeds; extensive systems of seasonally water-filled pans; rocky ridges; towering Baobab trees, the Chiviriga falls, Bengi spring, each with its own distinctive "character"; and of course the famous Chilojo Cliffs; the magnificent red sandstone cliffs that have been formed through millennia of erosion and overlook the scenic Runde River valley.
The wildlife includes Lion, elephant, leopard, cheetah (including the rare king cheetah), buffalo, giraffe, zebra and many species of antelope, including the rare nyala and smaller suni and of course predators, including the very rare and endangered wild dogs. In addition, over 400 species of birds may be spotted in the Park. Unique species of aquatic wildlife such as the Zambezi shark, freshwater goby, black bream and the unique turquoise killifish can be seen within the Park's rivers and pools. Black rhinos were reintroduced in the late 1960's with some success, but they have all since been poached.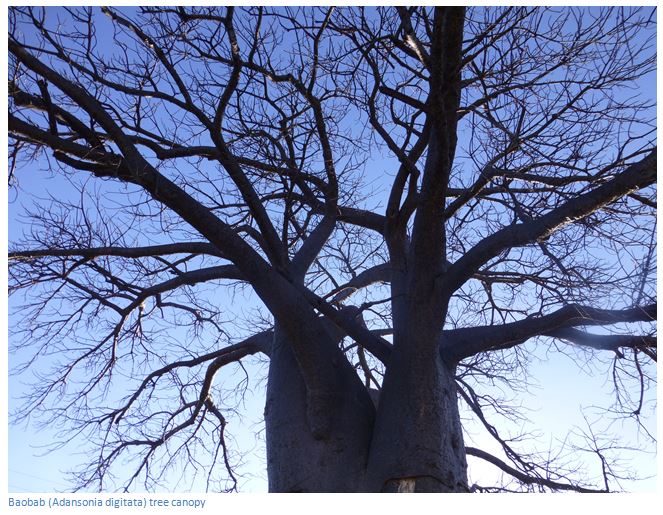 Gonarezhou experiences mild, dry winters and warm, wet summers when temperatures in excess of 40⁰ C can occasionally be expected. Mabalauta and Chipinda areas are open throughout the year. During the rainy season (November - April), access to certain parts of the Park is restricted and the visitor should consult with the Park's offices before undertaking game drives.
Bilharzia is endemic to all lowveld rivers and visitors should take appropriate precaution. In addition, malaria can be present within the region so visitors are advised to take prophylactics before, during and after their stay in the Park.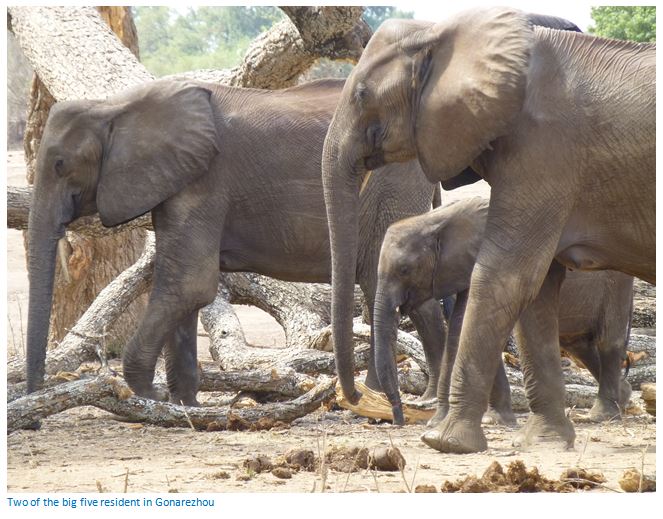 Attractions:
• Game viewing - best along the riverine regions and close to the many perennial pools and springs. The elephants are notoriously aggressive because of poaching and visitors should keep a safe viewing distance.
• Fishing
• Walking safaris - permitted in certain areas such as the pools at Samalena Gorge ("the place of killing")
• Viewing the cliffs at Chilojo, Mwatomba Pool and Makonde Pool
• Viewing points - these can be found at Guluji and Chamuchanzi among other places
• Natural water pans - include those at Chindhlambai and Tembahata for exceptional birding
• Chibilila Falls - the falls are on the Runde River and are 600 metres wide and 7 metres deep
• Duguvi Falls - on the Pambazi River and are very attractive during the rainy season
All supplies must be obtained from Chiredzi or Mwenezi as there are no shops within the Gonarezhou National Park.
Mabalauta facilities:
Lodges
Mabalauta was once a communal area until the 1960s when it became a game reserve. It was later declared a National Park in 1975 when it became part of Gonarezhou. The name Mabalauta hails from a hardwood tree species common in the region. The Mabalauta section in the Mwenezi sub-region includes the Swimuwini rest camp, "the place of the baobabs". The camp is situated eight kilometres from the warden's office and overlooks the Mwenezi River. There are thatched self-catering accommodation facilities.
Camping is possible at Swimuwini at the Mabalauta Camping site which has ablution facilities and visitors with caravans on tow can also camp at Swimuwini and use the same facilities for standard camp sites.
There are several picnic and braai sites located in the Park.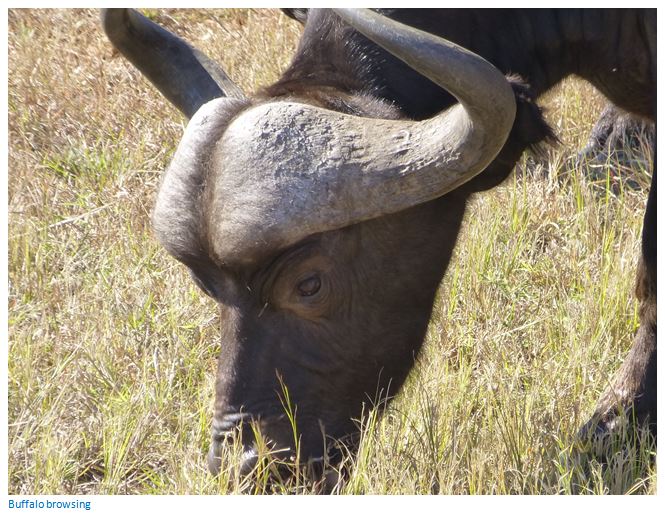 Chipinda Pools Facilities
The name Chipinda is derived from the Ndau dialect meaning "enter". There are camping facilities in this section, but no self-catering accommodation facilities.
There are nine camp sites at the Chipinda Pools Camp, each with basic shelter, braai and ablution facilities.
Chinguli facilities
There are five camping sites in the Runde sub-region at Chinguli which also have similar facilities to those at Chipinda.
Camps with minimum facilities are located at Nyahungwe, Madumbini, Bopomela, Lisoda, Gota, Chitove, Chamaluvati and Chilojo. These exclusive sites may be booked by a single party of up to ten people, but there are no attendants available. Visitors need to bring their own water and dead wood in the vicinity may be collected for firewood. There are also several picnic and braai points in this section of the Park that include Massasanya and Machaniwa.
Malapati Game Reserve is on the extreme south-western edge of Gonarezhou and is part National Park, part Safari Area under the auspices of CAMPFIRE (Communal Areas Management Programme for Indigenous Resources) where trophy hunting is permitted with the proceeds helping local communities.

Local Lodge and Safari operators include:
Chilo Gorge Safari Lodge (www.chilogorge.com) is perched on a cliff-edge with fantastic views over the Save River and Gonarezhou National Park. Re-opened in 2012; the lodge is just outside the Park and Clive Stockil, an integral part of the original Chilo Gorge Lodge, remains a vital part of the operation. The main area is made from stone, timber and thatch with a bar, a small library, lounges and dining areas in a double-storey structure overlooking a large outdoor pool. Accommodation consists of 15 chalets across two different locations: ten king-size, or twin chalets decorated in the local Shangaan style are located at the main camp, each overlooking the river gorge with a private balcony and have en-suite showers and a toilet. In addition, four self-catering double chalets and a family chalet (sleeping up to six) are set in Nhambo self-catering Camp, a little way from the main area with its own plunge pool, barbecue area and kitchen, and is a good option for a family or group of friends looking for a more self-contained option.
Gonarezhou Bush Camp (www.gonarezhou-bushcamps.com) is a mobile tented camp, which can be set up at several locations within Gonarezhou National Park depending on the time of year and wildlife movements. Their aim is not to provide a luxury hotel in the bush, but a comfortable base from which to appreciate the wild character of Gonarezhou. The camp can sleep a maximum of ten guests, in five 3 x 3 metre canvas dome tents. Each tent has two comfortable beds, a bedside table and outside a little veranda with two chairs and a hand washbasin with a separate hot or cold shower and short-drop loo tent. LED lights are in the tents and at night hurricane lamps illuminate the pathways between the tents and the main mess area which is a large open sided tent where most meals are served unless we are having a bush-breakfast or picnic. In the early evening, after drinks and snacks have been enjoyed around the fire, dinner is taken by candlelight in the mess or out under the stars.

When to visit:
All year around Monday to Sunday 6am to 6pm
Fee:
Entrance and accommodation fees charged