Update on Matusadonha National Park
Great news for Zimbabweans as conservation efforts aim to restore the wildlife at this National Park!
African Parks whose patron is Prince Harry, the Duke of Sussex has just signed a twenty year agreement with Zimbabwe Parks and Wildlife Management Authority (Zimparks) for the joint management of the 1,470 square kilometre Matusadonha National Park.
Great credit is due to the Government of Zimbabwe and Zimparks for taking this courageous step and permitting a foreign organisation – African Parks - to provide funding and management systems to jointly manage this National Park and develop its wildlife resources to their full potential.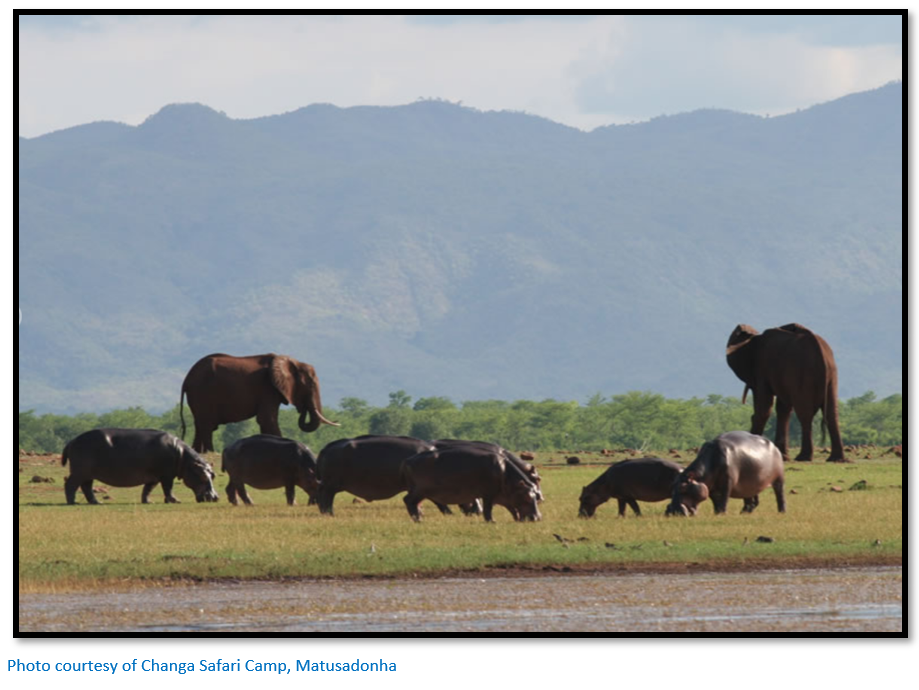 This park has been much neglected and largely stripped of its wildlife; it has long been in a woeful and deteriorated condition with Zimparks having insufficient resources to control the rampant poaching and insufficient interest from the private tourist sector due to its remoteness to establish a sustainable commercial infrastructure.
Matusadonha was proclaimed a National Park in 1975 and was well-known for its concentrations of elephant, lions and black rhinos – the prospect of its regeneration fills local people with optimism; they are grateful to African Parks together with Zimparks and the ongoing support from The Wyss Foundation, Oak Foundation and Stichting Natura Africae. [From an article by Gill in the Livingstone Biweekly of 18 November 2019]
Matusadonha National Park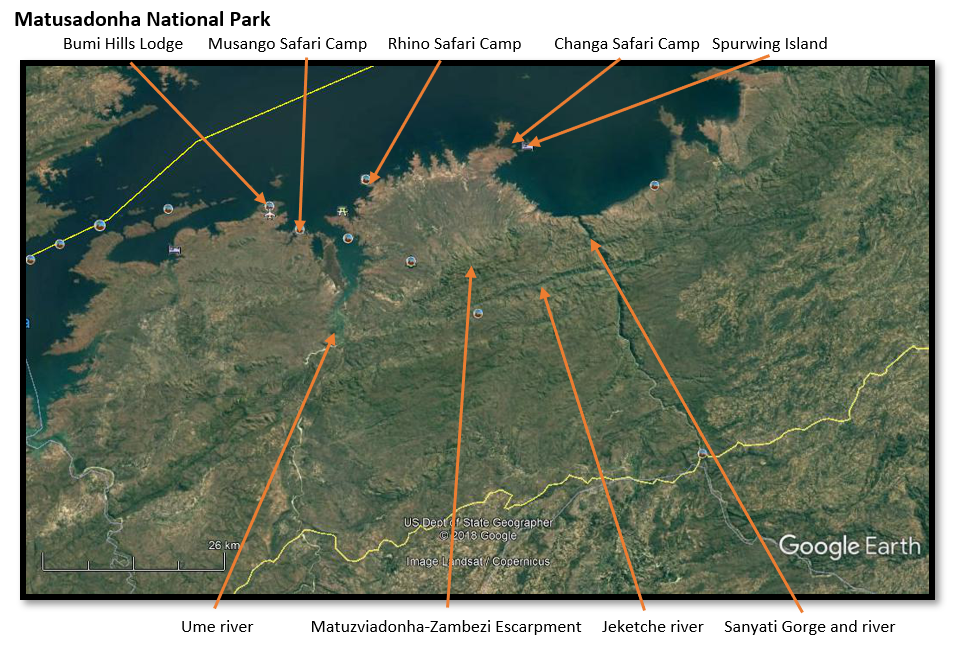 Local conservationists are surprised and delighted; Blondie Leatham general manager of the Bubye Valley Conservancy and a Zimbabwe wildlife expert said: "This is one of the most exciting things that has happened for wildlife in Zimbabwe for a very long time."
Frances Read, a spokesperson for African Parks, said Matusadonha was one of the country's flagship and most valuable wildlife areas with potential to become a leading safari destination. She said "We will then be working with the local community so they start to see that this is for them and that this is an asset. Matusadonha is a very special place for Zimbabwe and has a lot of potential for tourism and socio-economic development." [From The Telegraph by Victoria Ward and Peta Thornycroft on 3 November 2019]
This is African Parks first wildlife project in Zimbabwe and they hope to repopulate the Matusadonha National Park as poachers have all but wiped out its once abundant black rhino population, whilst its elephant herds have been drastically reduced and they hope to transform the park into a leading safari destination. In Malawi the organisation embarked on one of the most ambitious translocations of seventeen black rhino between South Africa and Malawi, supplemented by translocations between Liwonde National Park and Majete Wildlife Reserve and hopes to replicate this effort in Zimbabwe.
Initial efforts will concentrate on building up the anti-poaching teams and bolstering the numbers of Game Rangers in co-operation with Zimparks to allow the wildlife to recover. A program of improved infrastructure, law enforcement, conservation and community development programmes are planned to unlock the National Park's ecological, social and economic value and aid local communities to gain from tourism [From article by Andrea Smith at Lonely Planet on 6 November 2019]
African Parks (https://www.africanparks.org/) is a non-profit NGO with Peter Fearnhead as its chief executive and works with governments and local communities. Its latest agreement with Zimbabwe takes the number of parks it jointly manages with local organisations to sixteen in ten countries covering almost 11 million hectares. [From an article by Timothy Ndoro in Harare newspaper on 4 November 2019]
Matusadonha National Park in northern Zimbabwe has the shores of Lake Kariba as its northern boundary, the Sanyati river as its eastern boundary and the Ume river as its western boundary. The central section is dominated by the Matuzviadonha-Zambezi Escarpment with the Jeketche river on its southern flank.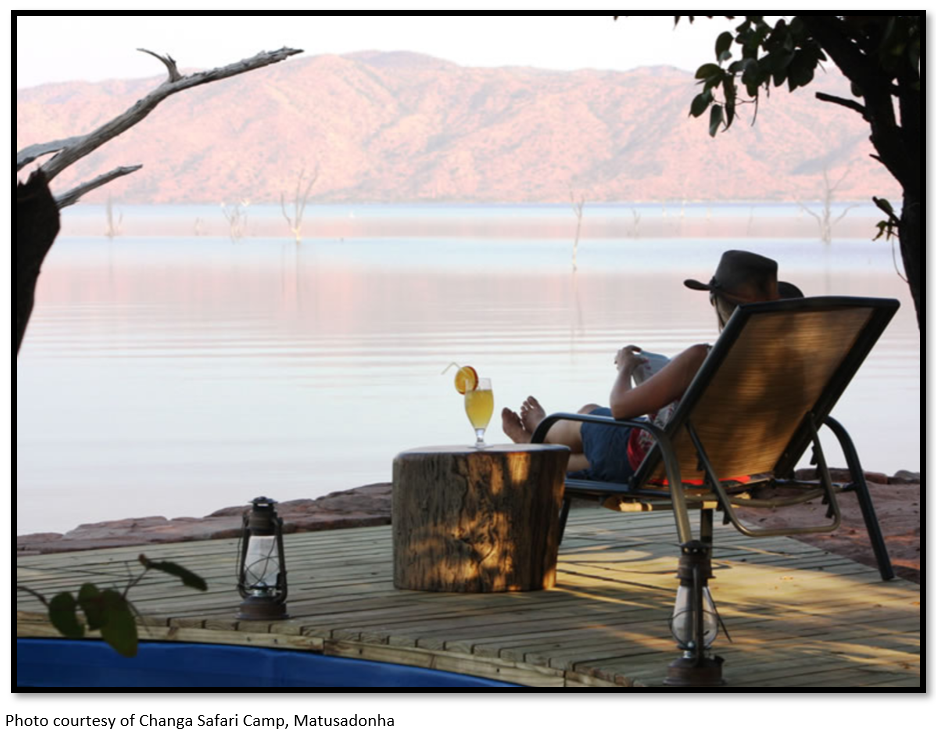 When to visit:
Dry season only except where access by boat or air
Fee:
Entrance and accommodation fees charged