Lake Kariba Recreational Park
Why Visit?:
The Park is rich in wildlife, although visitors must use their own vehicles for game viewing
Good choice of accommodation
Kariba lake is the largest water body in Zimbabwe
Over forty fish species including the internationally renowned tigerfish, bream, nkupe, chessa, bottlenose, vundu and barbell. Visitors must bring their own fishing gear and boats.
Boat cruises - both day and night cruises and boats to hire
How to get here:
The Park stretches away from Kariba town and is accessible by all types of vehicles. From the Harare-Chirundu Road turn off at Makuti Hotel on the tarred road sign posted for Kariba town. For those going to Nyanyana the turn-off to the camp is 56 KM from Makuti and is sign posted. From this turn-off to the camp is 6 kilometres of dirt road. Kariba town is only 28 kilometres away.
There are 102 islands on the lake amongst which the following are well-known: Fothergill, Spurwing, Msambakaruma, Rhino, Forty mile, Long Island, Redcliff, Antelope, Zebra and Chete Island.
Lake Kariba generally has hot summers averaging 38 degrees Celsius and an average rainfall of 660 millimetres. The winters are usually warm with average temperature of 25 degrees Celsius.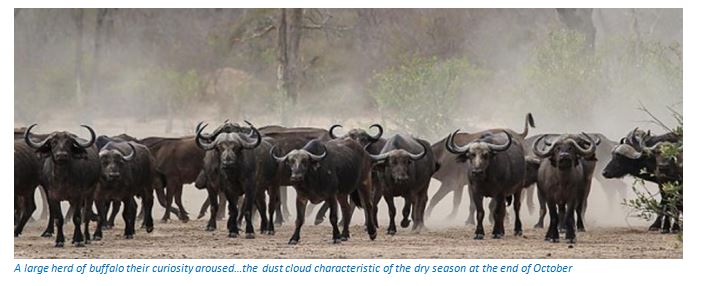 Flora and Fauna
Adapting to the initial flooding and annual fluctuation has caused several changes in the local animal population around the shores of the lake. The shoreline is a rich grazing area for many species, which has in turn attracted the predatory animals that hunt these species.
Facilities
The slipway at Nyanyana can be used by visitors to launch boats, except when the level of the lake is very low.
Lodges
The lodges at Nyanyana Camp are fully equipped with self-catering facilities, cutlery and crockery. They are situated at the mouth of the Nyanyana River on the Lake Kariba shore and at night the hippopotamus will often graze around the lodge area.
Camp Sites
There are twenty camping sites available within 100 metres of the lake shore. These facilities together with the caravan sites are serviced by two ablution blocks with hot and cold showers, baths, wash basins and toilets. There are several other camps that are opened on a seasonal basis and according to demand, but these have less infrastructure.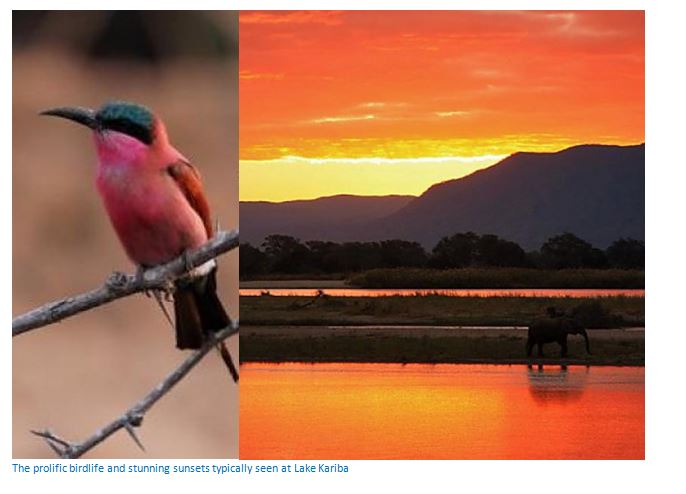 Caravan Sites
There are 15 caravan sites within the vicinity of the lake shore.
Amenities
From Nyanyana the nearest supplies, foodstuffs, fuel and other necessities are found at Kariba town, just a short drive away. At Kariba, one will find most of the hotels, shops, the main harbours and several other conveniences.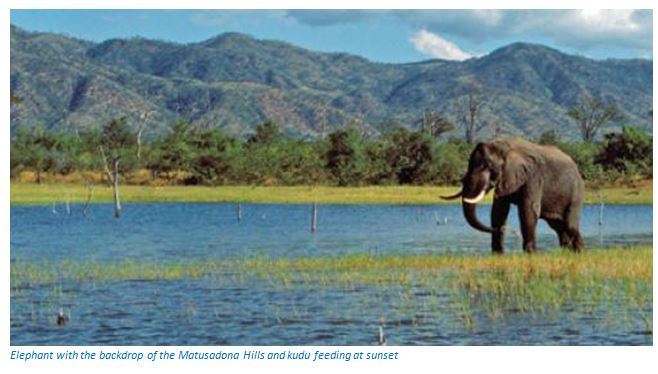 Nzou Lodge Complex (www.baobab.zim.com) is situated within the Lake Kariba Recreational Park and offers eleven self-catering Lodges at Charara just 27 kilometres from Kariba town. They offer a variety of 3 – 4 bed-roomed lodges, some with private pools and there is a communal pool, a braai area and garden. The Recreational Park has plentiful elephant, hippos, impalas and zebras as well as very varied bird life.
Wild Heritage (www.baobab.zim.com) has double story thatched two and three bed-roomed lodges, which are privately–owned or timeshared and available to rent to families or small groups on the shores of Lake Kariba and come fully equipped with furniture and kitchen utensils and a houseman / cook on duty. All except the smaller lodges have pools. The lodges have a viewing balcony on the upper level which looks over Lake Kariba and the flood plains, Zebra Island and offer unforgettable sunsets.
Fee:
Entrance and accommodation fees charged