Mwanga Lodge and Bally Vaughn Bird and Game Sanctuary
Why Visit?:
Very easy access from Harare
the sanctuary for orphaned and injured wild animals provides a safe haven where visitors can spend an enjoyable time knowing they are making a contribution to wildlife conservation
an easy and comfortable introduction for visitors to wildlife in Zimbabwe
School camps and field trips teach environmental awareness and bush survival skills
How to get here:
Take the (A2) Enterprise Road, passing through Newlands and Chisipite and continuing until the tollgates. Distances are from the tollgates. 0.2 KM turn left on the (A13) Shamva Road; 15.4 KM pass Ewanrigg turnoff on the right, 21.6 KM reach Bally Vaughn entrance on the left.
GPS reference for Mwanga Lodge: 17⁰38′32.55″S 31⁰22′09.05″E
GPS reference for Bally Vaughn Game Park: 17⁰39′01.09″S 31⁰22′15.73″E
Perhaps the best way to enjoy the experience is on a day safari. Situated just 50 kilometres from Harare, at Bally Vaughan the day begins with a conducted tour of the wild animal orphanage which offers a safe haven for orphaned, injured and abandoned wild animals including lions, a leopard, serval and civet cats, baboons and vervet monkeys as well as Blossom the hyena and two crocodiles. The animal enclosures are set amongst the thickly wooded Highveld bush in a small valley with an attractive backdrop of granite kopjes. Not all the rescued animals have claws and teeth; pugsy the pig and a host of rabbits and guinea pigs, wild cockatoos and ducks enjoy the sanctuary as well. Small children are encouraged to touch the tortoises, guinea pigs and rabbits and the sanctuary is used for conservation education of Zimbabwe's children and visitors about wildlife; the entrance fee helps to recover the cost of the rescue work.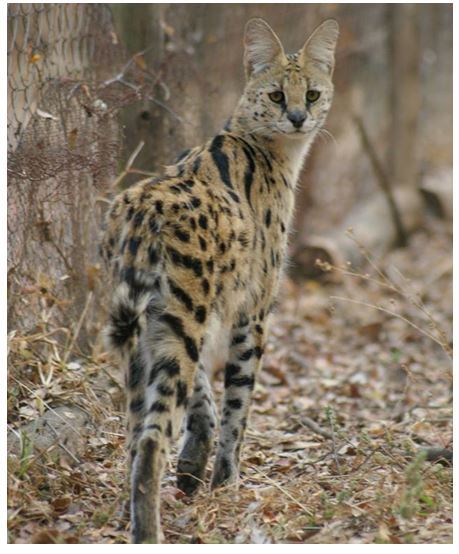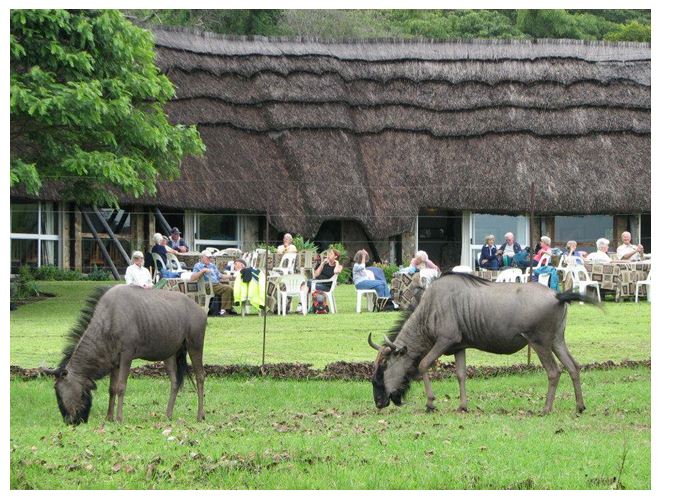 Tea may be served near the elephant enclosure near Mwanga Lodge, followed by the excitement of an elephant ride and then by a leisurely canoe trip gliding along the Mubvinsi River enjoying the quiet and spotting the many species of game and waterfowl.
After lunch the rest of the afternoon will be spent in an open-game viewing vehicle spotting game including buffalo, giraffe, zebra, eland, sable, kudu, wildebeest, zebra, blesbok, warthog and many species of the smaller antelope on the thousand acres of open plains of the game reserve.
The Duck and Grouse Restaurant overlooks the Bally Vaughan Bird and Game Sanctuary, whilst the nearby Mwanga Lodge (www.zimbabwegamepark.com) offers guest accommodation in six comfortable A frame lodges with ensuite bathrooms and private balconies and a safari experience.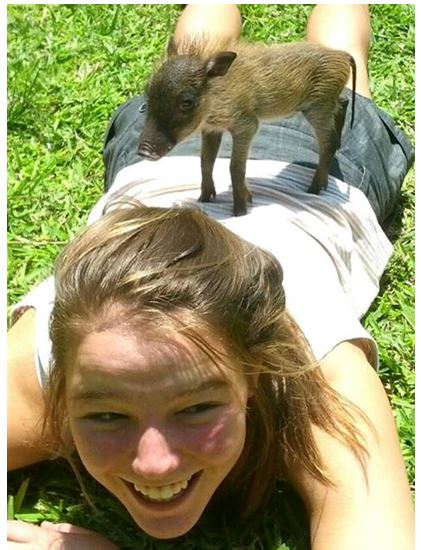 When to visit:
All year around Monday to Sunday 9am to 5pm
Fee:
An entrance fee is chargeable