Thetford Game Reserve
Why Visit?:
All of the visitors commented on the warm welcome and the fact that the staff were experienced, knowledgeable and enthusiastic conservationists.
Visitors were enthusiastic about how "wild their experience felt," yet the game reserve is close to Harare; they saw a wide variety of wildlife and were especially enthusiastic about viewing the white rhinos from the viewing platform and praised the efforts to protect them.
How to get here:
From Harare head north on the (A11) Mazowe road. Distances are from the road toll: 6.1 KM turn right on to the Christon Bank road. 10.9 KM ignore turnoff to right, 11.84 KM turn right onto gravel road signposted for Thetford, drive to the hill summit and then road descends into the valley, 15.3 KM cross Mazowe Bridge, 15.7 KM turn left at T junction, onto narrow tar road, 16.9 KM reach Thetford entrance.
Note all activities, including game drives, need to be booked in advance.
GPS Reference: 17⁰36′15.56″S 31⁰01′40.24″E
Website: www.thetfordgamereserve.com
If there is only the time for half a day's game drive, then Thetford Game Reserve, which covers some 3,300 hectares of stunning and varied Highveld woodland in the Mazowe Valley, might be a top choice. A longer full day game drive includes refreshments on arrival, lunch, drinks, snacks, and sundowners for a minimum of six people.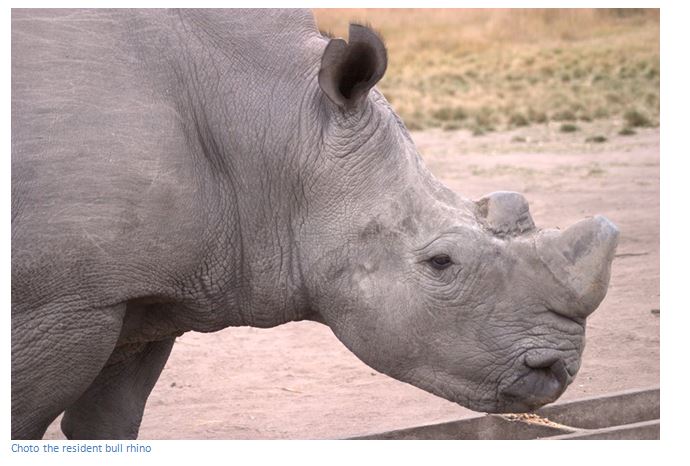 Sable Lodge sleeps up to six persons in two double rooms and one twin bedded room. It is self-catering with a fully equipped kitchen and a pool set in a large and luxuriant garden with superb views of the game reserve and the daily tariff includes a game drive, or one activity a day
Once Thetford's fenced area is entered, it is easy to forget that Harare is only 25 Kilometres away. The two dozen species and close to 900 individual resident animals include white rhino, buffalo, waterbuck, impala, zebra, blesbok, tsessebe, giraffe, duiker and several herds of magnificent roan and sable antelope and most of the above will be spotted on a game drive with the qualified game guides in dedicated game viewing vehicles. Nothing could be more unwinding and de-stressing then watching the wildlife amongst the granite kopjes and msasa woodlands of the Mazowe Valley.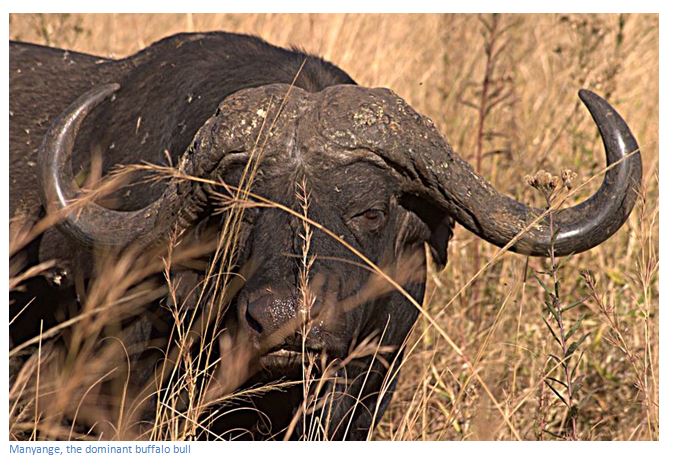 Since 2000 it has provided a valuable privately funded conservation resource for Zimbabwe and still holds to the ideals of its founders, which were to create a managed and safe environment for animal breeding. In early 2013, the game reserve suffered the tragic loss of four rhino to poachers; today the armed rangers and staff maintain a very high level of constant vigilance against this ever-present threat, which has devastated much of Zimbabwe's wildlife.
Visitors can do guided walks along the game trails, or into the surrounding hills to see the remarkable San rock art friezes which are so characteristic of the granites areas of Mashonaland; or for keen bird watchers, tick off the 200 species of birds which have been recorded in the game reserve. Sunset Game Drives might reveal some of the nocturnal animals, such as leopards, wild pigs, and porcupines.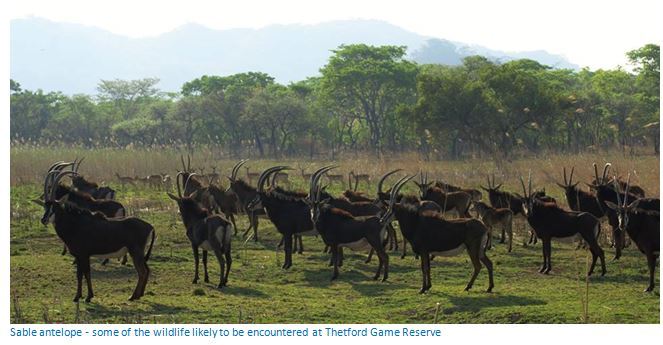 The Chapel of St Francis and several outdoor locations are suitable for small and intimate weddings in the most romantic setting, secluded campsites offer the opportunity for visitors to bring their own camping equipment, food and drink, and the tariff includes a game drive.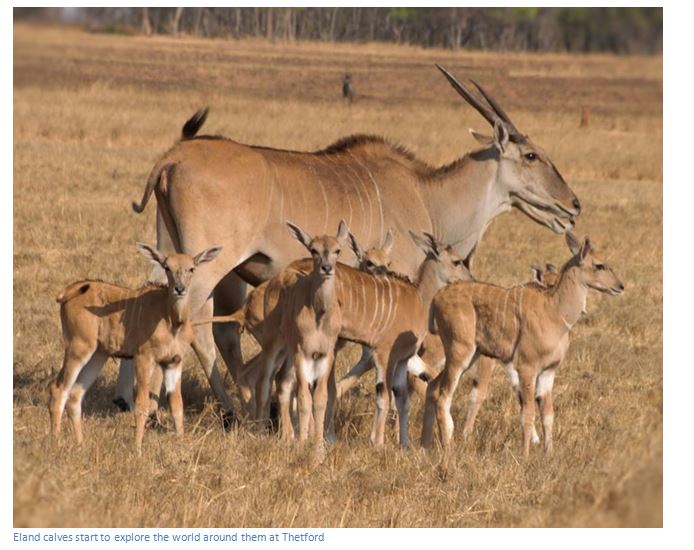 When to visit:
All year around Monday to Sunday 9am to 5pm
Fee:
Entrance and accommodation fees charged