Mutare Main Park Aloe Gardens
Why Visit?:
The result of many years of hard work, the Aloe Gardens in Mutare's Main Park were famous throughout the southern Africa region with more than 240 species of aloe collected from throughout Africa and Malagasy; literally thousands of aloes and numerous indigenous shrubs, succulents and cycads.
Publicity photographs from the 1970's show wide areas Mutare Main Park covered in a sea of yellow and orange Namaqualand daisies.
How to get here:
The Aloe Gardens are situated in the south west corner of the Main Park. From the intersection of Robert Mugabe Road and Fifth Street drive south down Fifth Street, an unnamed road runs parallel to Robert Mugabe and provides parking near the Main Park entrance. Walk 0.5 KM along the central boulevard in a south westerly direction to find the Aloe Gardens on your right-hand side in the south west corner of the Main Park.
GPS reference: 18⁰58′53.43″S 32⁰40′07.89″E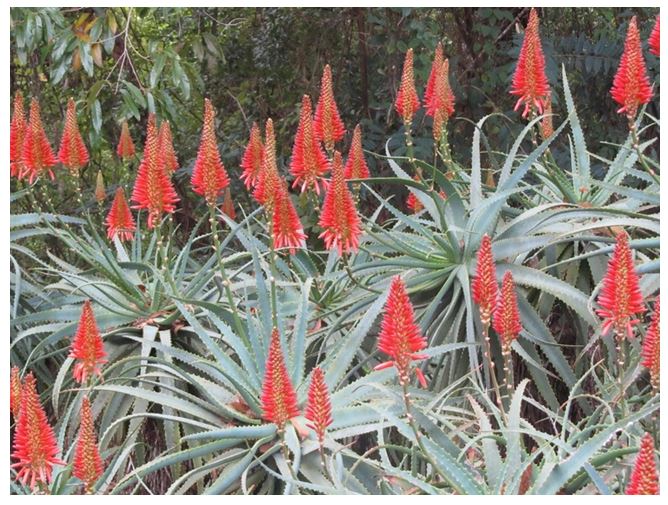 The original bold outline of the Main Park with its central boulevard and supporting structure of mature exotic and indigenous tree is still visible, though diminished; but sadly the Aloe Garden in the southwest corner is a mere remnant of its former self. Some of the once many aloes and succulents survive, along with the granite boulders rising in great tiers, but the lack of maintenance and care are self-evident. When we visited, raw sewage was flowing from pipes and pedestrians were forced to detour onto the flower beds. The apologetic Park staff blamed the closed factories and neglected businesses in the once thriving industrial sectors of Mutare in the current economic crisis which have resulted in a lack of funding for Mutare's once famous infratsructure.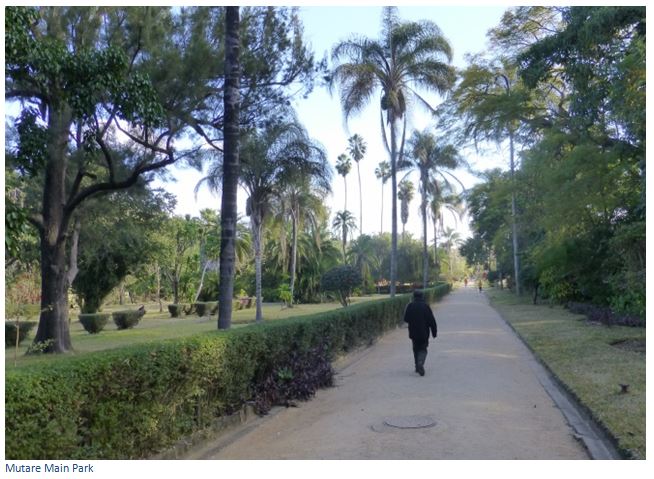 On the day we visited we were followed by two slightly shifty-looking characters who termed out to be undercover City of Mutare security details. They said there had been some muggings in the Main Park and followed us because we were obviously visitors. They made us feel perfectly safe and we were reassured that the City Council were being proactive and security conscious.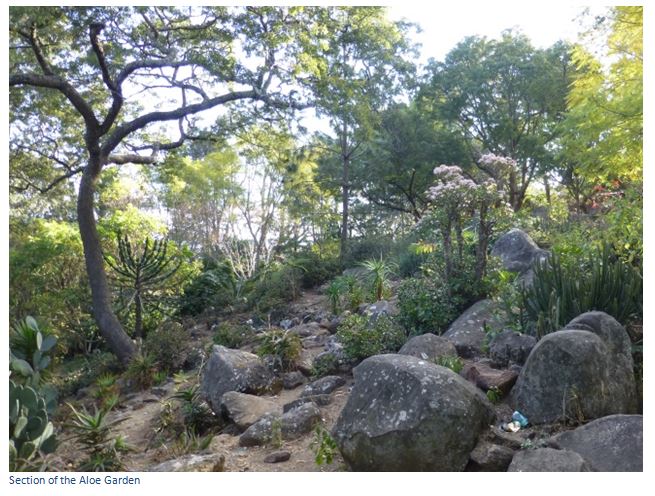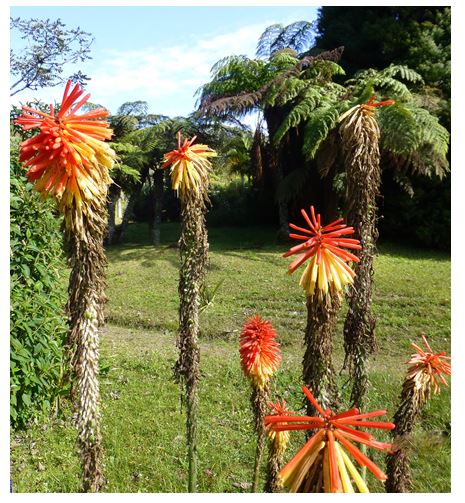 Len Mullin says in Historic Trees of Zimbabwe, that this row of indigenous red mahogany was planted in 1917. About 126 trees were planted in two rows along Mahogany Drive, a 500 metre avenue on the eastern side of Mutare Main Park; of which 93 survive. They grow readily along the eastern highlands with the most famous example of a red mahogany, The Big Tree, in the Chirinda Forest.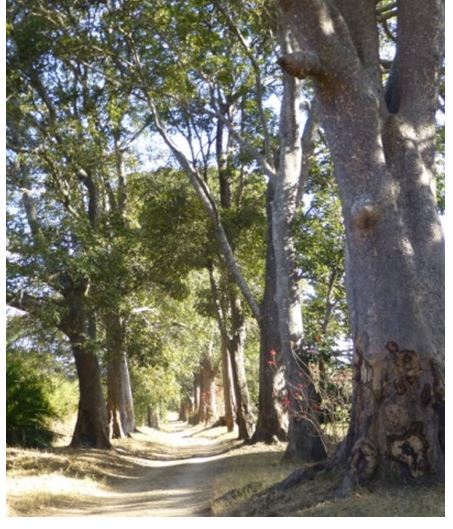 Acknowledgement
L.J. Mullin. Historic Trees of Zimbabwe. CBC Publishing. 2003
When to visit:
All year around Monday to Sunday 7am to 6pm