Halfway House
Why Visit?:
Conveniently situated on the A3 between Harare and Nyanga / Mutare for a tea break with clean well-maintained toilets
Interesting antique /curio shop to browse
Shop in the small supermarket, or butchery, for forgotten essentials that will not be easily sourced in Nyanga
How to get here:
From Harare take the A3 towards Mutare. Halfway House is 22.4 KM after Macheke on your right just after the service station and before Headlands and then Rusape.
From Mutare take the A3 from Rusape towards Harare. At 33.6 KM reach Headlands and soon after at 39.2 KM reach Halfway House on your left.
GPS reference: 18⁰15′05.21″S 32⁰0′47.41″E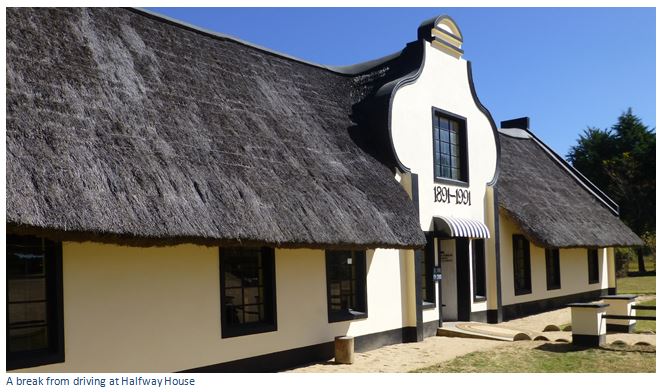 Driving from Harare to Inyanga is 264 Kilometres, so you may feel the need to stop for a cup of tea and and a slice of cake to restore your sense of humour! Halfway House is well placed for that break in the journey. It also has a small supermarket; so anything you forgot in Harare you may be able to find here. Walk through into a shady courtyard with a tearoom, butchery, curio and antique shop.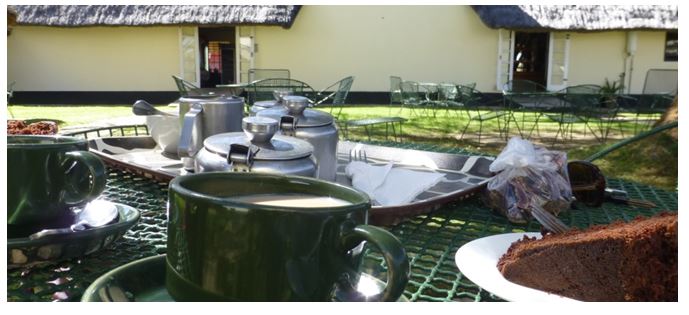 Order your tea and cakes and whilst waiting, browse through the antique shop for china plates, brass jardinières, or a Syrian side table inlaid with mother of pearl!
If you need more time for antiques browsing after tea; suggest to your husband and children that they admire the steam traction engines and agricultural implements!