Claremont Soapstone Sculptors
Why Visit?:
A great opportunity to see local Nyanga sculptors working with fruit stone, green serpentine, opal, perfection and springstone mined from the Great Dyke around Guruve.
Their inspiration comes from the Nyanga Mountains and streams, animals and from their beliefs originating in their traditional Shona and local culture.
Prices vary from $5 to around $600 depending on the medium, subject, complexity and size of their sculptures.
How to get here:
From Juliasdale drive 5.0 KM on the main road (A14) towards the Nyanga National Park. The Soapstone sculptors and farm kiosk selling jam, chutneys and vegetables have a car park off the main road.
GPS reference: 18°19′12.99″S 32°41′43.23″E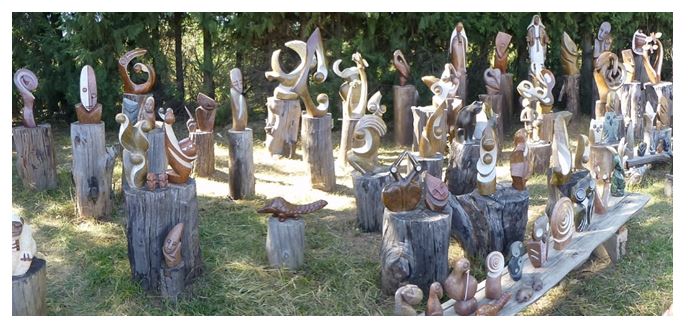 The farm kiosk selling jam, chutneys and vegetables is also highly recommended