When THIEVES fall out, honest men come by their own
How a ZANU-PF politician amassed wealth through corruption
How did we learn about all this wealth the Chombo's accumulated?
This expression tells us that when villains fight with each other this works to the advantage of honest people. So, when Ignatius and Marian Chombo fell out over the spoils of their former corrupt life together it became known to all the citizens of Zimbabwe.[i]
Evidence of massive corruption at the heart of Government
The wealth that Local Government, Rural and Urban Development Minister Ignatius Chombo, a close personal ally of the now deceased ex-President of Zimbabwe, Robert Mugabe, and senior ZANU-PF politburo member had amassed during a corrupt career by abusing his authority and position as one of the ZANU-PF elite only came to light during an acrimonious divorce case with his wife Marian.[ii]
However, the scale of the assets[iii] he managed to accumulate hints at the quantum of loot that the ZANU-PF leadership, politicians and civil servants and the armed forces have managed to acquire at the expense of the vast majority of Zimbabwe's citizens. Zimbabwe is wallowing in poverty because of the greed of these people who have used their influence and power to enrich themselves and those close to them.
For an overview of the scale of corruption in Zimbabwe read the article Corruption in Zimbabwe - Transparency International reveals the latest Corruption Perceptions Index (CPI) for 2020 under Harare on the website www.zimfieldguide.com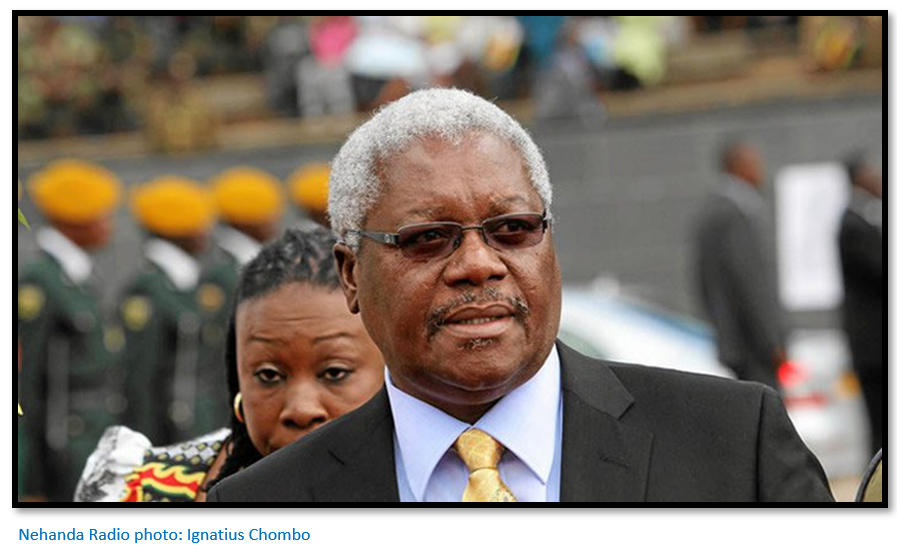 Ignatius Chombo's background
Born 1 August 1952 in Marandellas, now Marondera district, his background was modest as the son of a master farmer who acquired a farm in Chitomborwizi African Purchase Area near Chinhoyi. He qualified as a teacher at Kutama College, run by the Marist Brothers, a Catholic order devoted to education. Amongst Kutama famous alumni, is Robert Mugabe.
There is no conceivable way that Chombo either through inheritance or through business earned these mega riches. The ex-Minister used his contacts within ZANU-PF and his public office to amass this amount of wealth through corruption.
Chombo was shielded from previous corruption charges by ZANU-PF
In April 2020 the Harare City Council reported him to the Zimbabwe Republic Police (ZRP) for his participation in a shady land deal that rewarded him with more than 20 hectares of land in Helensvale, an expensive area in the eastern suburbs of Harare. No criminal investigation was undertaken by the ZRP as he was apparently shielded by his political connections to then President Robert Mugabe.[iv]
During his time as Minister of Local Government, Public Works and Urban Development from 2000 to 2015 a forcible slum clearance operation, Operation Murambatsvina, (move the rubbish) was carried out. Chombo claimed the operation was about restoring order, but most political observers believe it was about harassing opposition supporters.
Previous charges of corruption
Chombo has prior experience in the Law Courts on other charges of corruption.
In 2013 he allegedly corruptly obtained and sold council stands in Harare and was accused of allocating a farm to his lawyer, Wilson Manase.
In another scandal with former vice President Joyce Mujuru, deputy Minister of Information and Publicity Bright Matonga, previously CEO of Zimbabwe United Passenger Company (ZUPCO) he was jointly charged with receiving kickbacks of $3,000 per bus bought by the parastatal and that he solicited a $85,000 bribe from a local bus supplier.
The "Salarygate" scandal
This scandal unearthed in 2013 – 14 by the public and private media in Zimbabwe revealed the gross salaries and benefits being received by high ranking government officials and politicians heading Parastatals. They included Zimbabwe Broadcasting Corporation, Air Zimbabwe, Zimbabwe Revenue Authority and Harare City Council.
Harare Mayor Bernard Manyenyeni suspended town clerk Tendai Mahachi for allegedly pocketing a $37, 000 monthly salary plus benefits, other Council middle managers were earning between US $12,000 and US $17,000. Mahachi was reinstated a few days later by Ignatius Chombo, then Local Government, Public Works and National Housing minister and was heavily criticised for not standing up against public accountability and transparency – now it is obvious why he did not!
Then a report was prepared by Harare City Councillors implicating Chombo and businessman Philip Chivangwa in acquiring council properties at rock-bottom prices before selling them on. ZRP refused to investigate the claims and several investigating journalists were themselves arrested.
Their disagreement over how to divide their riches led to Court
They had agreed to a divorce after a three year separation but could not agree on how to divide the spoils of their previous married life, although the ex-Minister had apparently offered their two houses in Alexandra Park and Greendale to his wife and all the movable property at their Allan Grange Farm. Marian Chombo said she was entitled to 50% of their joint property.[v]
In 2010 their case was referred to a civil trial where it was hoped they would agree a formula to split their ill-gotten wealth.
Why was the case important?
This article is not about who should have got what or even about who made the greatest contribution to their joint property wealth…it is about showing how the ZANU-PF Ministers and officials used their power and positions to gain immense wealth through their corrupt practices.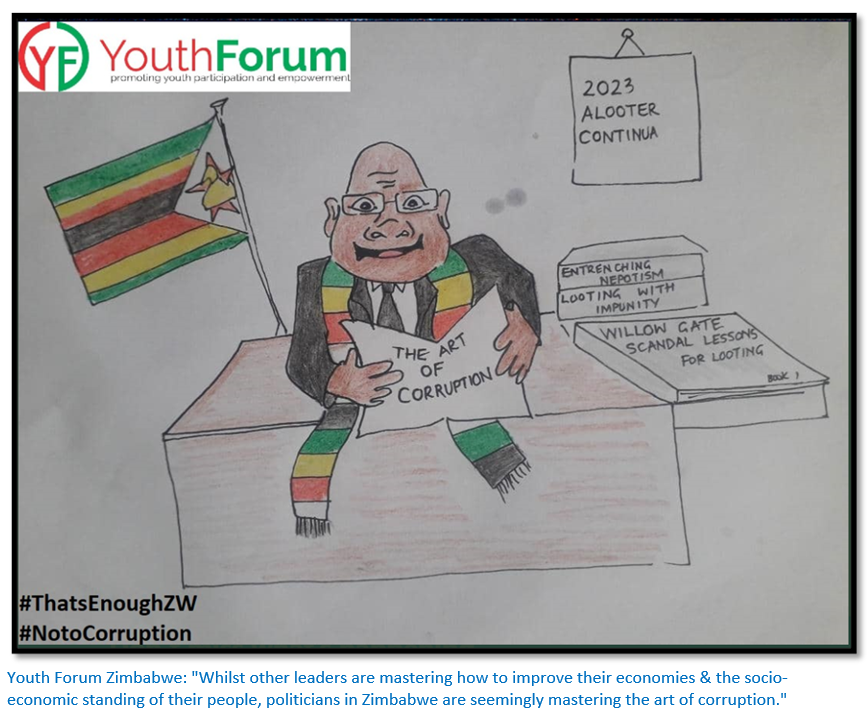 Ignatius Chombo's career
Ignatius Chombo's curriculum vitae in Wikipedia shows he served in the following ministerial roles in the ruling ZANU-PF government:
Governor and Resident Minister for Mashonaland West Province 1995 – 1996
Minister of Higher Education 1996 - 2000
Minister of Local Government, Public Works and Urban Development 2000 – 2015
Minister of Home Affairs 2015 – 2017
Minister of Finance and Economic Development 2017 (2 months)
He also had various roles as a ZANU-PF member of the Politburo.
A description of the Assets that have been acquired and are now being fought over and are listed in court papers[vi]
Fifteen vehicles:
4 Toyota Land Cruisers
3 Mercedes Benz vehicles
1 Mahindra
2 Nissan Wolfs
1 Toyota Vigo
1 Mazda BT-50
1 Bus
1 Nissan Hardbody
1 Toyota Hilux
The list of 98 Zimbabwe properties that Marian Chombo states they own – there are also allegedly properties in South Africa
2 houses in Glen View
2 flats in Queensdale,
A property in Katanga Township,
Stand 1037 Mount Pleasant Heights
4 business stands in Norton
3 business stands in Chinhoyi
4 business stands in Banket
1 commercial stand in Epworth
2 residential stands in Chirundu
4 commercial stands in Kariba
1 stand in Ruwa
1 stand in Chinhoyi
2 stands in Mutare
2 stands in Binga
4 stands in Victoria Falls
1 stand in Zvimba Rural
2 residential stands in Chitungwiza
2 commercial stands in Chitungwiza
4 stands in Beitbridge
20 stands in Crow Hill, Borrowdale
10 stands in Glen Lorne,
2 flats at Eastview Gardens (B319 and B320)
1 flat at San Sebastian Flats in the Avenues, Harare
1 house at 79 West Road, Avondale.
1 Greendale house
1 house at 36 Cleveland Road, Milton Park
1 house at 135 Port Road, Norton,
2 Bulawayo houses
1 house at 18 Cuba Rd, Mount Pleasant
1 house at 45 Basset Crescent, Alexandra Park
2 Chegutu houses
1 house at Glen Lorne, Harare
2 houses at Victoria Falls
1 stand along Simon Mazorodze Road
1 stand at Norton
2 stands in Avondale
1 stand at 365 Beverly House
3 stands in Bulawayo
1 stand at Mica Point, Kariba
New Allan Grange Farm
In addition to farm land and buildings there are three tractors, two new combine harvesters, two boom sprayers and two engines
Darton Farm
In addition to farm land and buildings there are cattle, shared chicken runs, pigsties, a shop, grinding mill, tractors, lorries, six trucks, five of which are non-runners, four trailers (three non-runners)
Companies
10 commercial companies are listed including Dickest, Hamdinger, Landberry and Track-in security company.
Other business interests
Other assets listed in Court documents included Mvurwi Mine, hunting safari lodges in Chiredzi, Hwange, Magunje and Chirundu, as well as properties in South Africa.
Movement for Democratic Change (MDC) comment
At the time the MDC issued a statement stating that there was no way an honest official in the positions that Ignatius Chombo occupied could have acquired such vast personal wealth other than through corruption and abuse of his office.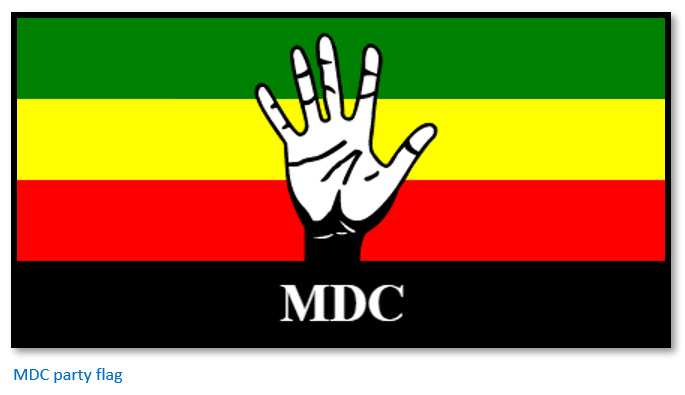 Morgan Tsvangirai, Zimbabwe's Prime Minister from 2009 – 2013 and who passed away in February 2018 likened Chombo to a greedy baboon trying to grab every cob in a farmer's maize field.[vii]
The repercussions of the 2017 ZANU-PF party split for Ignatius Chombo
Chombo supported Generation 40 (G40) the group within ZANU-PF that promoted itself as the younger, savvy, and better educated party members. Fronted by Grace Mugabe, its' loudest voices were Jonathan Moyo and ZANU–PF political commissar, Saviour Kasukuwere and it was opposed by the Lacoste group within the ZANU–PF which is allied with current President Emmerson Mnangagwa.
As we know Mugabe was removed and those that supported G40, including Chombo were expelled on 19 November 2017 from ZANU-PF.
Operation Restore Legacy
Retribution started for those miscreants the following month when many, including President Mugabe, Chombo and other prominent ZANU-PF politicians were arrested and held by the military. The charge? They needed to be brought to justice for bringing suffering to Zimbabweans through acts of corruption allegedly because these were the criminals around former President Mugabe.[viii]
Chombo was charged with 3 counts dating back twenty years.
(1) Forging documents relating to residential land at Glen Lorne acquired from City of Harare including fraudulent lease agreements in 1997
(2) Allocating residential land belonging to the City of Harare valued at $2.7 million to a company he owned called Harvest-Net Enterprises.
(3) Defrauding the RBZ through the Crops and Livestock Support Facility of Zimbabwe Dollars 414 billion.
USD Cash hoard found at Chombo's home
NewZimbabwe.com reported that Ignatius Chombo was reportedly found with US$10m in cash at his Harare home after the property was raided by the military in November 2017.[ix] Independent Norton legislator Temba Mliswa in an interview with Al Jazeera made an unverified claim that Chombo had bags of cash worth $10 million at his home when he was arrested.
Other Arrest charges
In December 2017 he was arrested again over fresh charges of abuse of office in relation to Whitecliff farm near Harare.
In February 2018 he was again arrested for criminal abuse of office in relation to the falsification of title deeds in relation to a Chirundu fish farm
In February 2021 Chombo was arrested again on charges relating back to his period as Minister of Local Government from 2000 to 2015.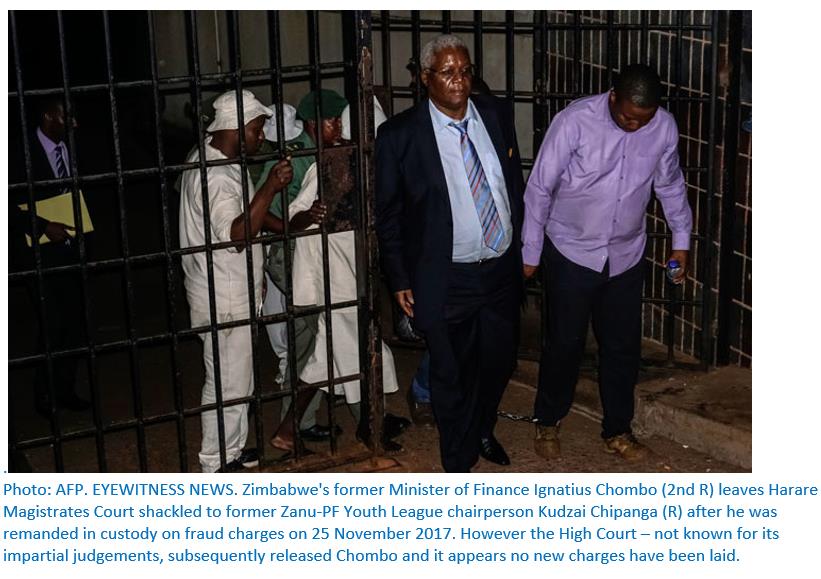 The charges will not be pursued in Court
Don't hold your breath for charges to be brought - These charges will never be pressed as they would reveal the extent to which corrupt ZANU-PF politicians and their cohorts have plundered Zimbabwe's natural resources under the cover of black indigenisation and empowerment.
Conclusions
The list of assets stolen by Ignatius Chombo only represents the 'tip of the iceberg.' It is clear that Zimbabwe's current economic malaise is due to ZANU-PF politicians and their buddies in government, the parastatals and the armed services having raided state coffers through projects such as 2007 Reserve Bank of Zimbabwe's Farm Mechanisation Scheme[x] and used the natural resources of Zimbabwe for their personal enrichment over the past forty years. The revelations from Ignatius and Marian Chombo's domestic troubles have been put into the public domain and reveal the asset-stripping, corruption, violence and abuse of public office that have reduced Zimbabwe to one of the poorest nations on the planet.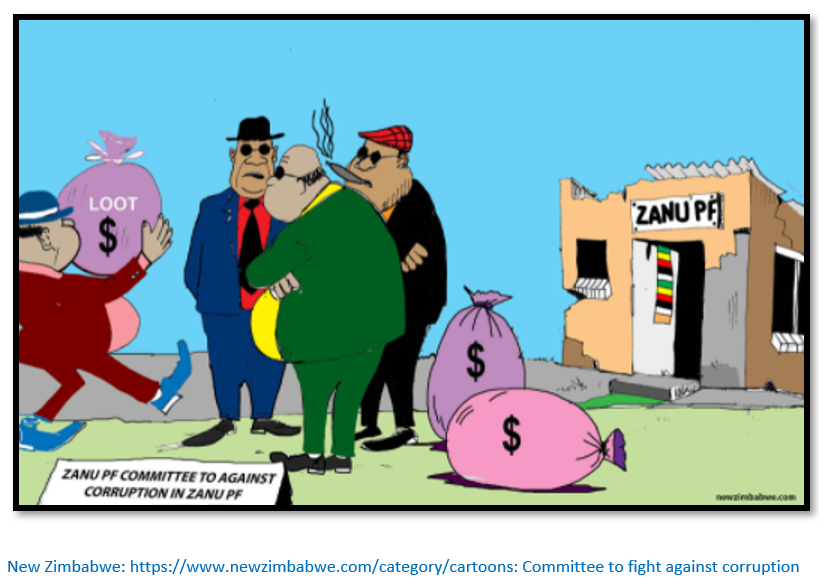 References
G. Mathope. 20 November 2017. https://citizen.co.za/news/news-world/news-africa/1733903/zims-most-corr...
https://www.pindula.co.zw/Ignatius_Chombo
Nehanda Radio; 5 November 2010: https://nehandaradio.com/2010/11/05/messy-divorce-exposes-minister-chombo's-mega-riches
The Herald. 4 November 2010. Chombo, wife fight over assets. http://www.archive.kubatana.net/html/archive/locgov/101104herald.asp?sector=LEGISL&year=2010&range_start=31
Wikipedia
Notes
---