Lion Park
Why Visit?:
It used to be called the lion and cheetah park – but an attendant told us that sadly the cheetahs had been killed by an anthrax outbreak.
If you have only a few days in Harare, or have never seen a live lion, then the Lion Park is worth a visit as it is just 30 minutes' drive from town.
How to get here:
Distances are from the junction of Samora Machel Avenue and Bishop Gaul Avenue. Continue on Samora Machel Avenue, which becomes the Bulawayo Road (A5) out of Harare. 21.32 KM turn left, 21.6 Km cross over the railway line and pass Somerby Store on the left, 22.1 KM reach entrance gate.
GPS Reference: 17⁰50′08.50″S 30⁰49′11.44″E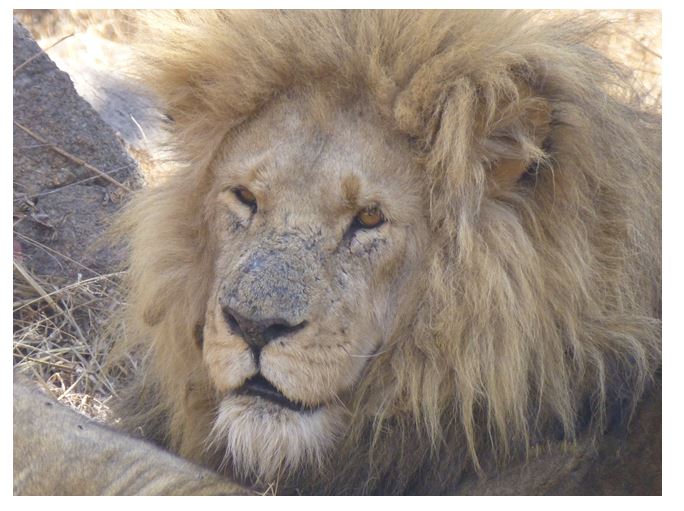 Activities
There were about twelve adult lions at the time of our visit; they are kept in three or four enclosures, the largest of which visitors can drive around. When there are cubs, visitors can pay an extra fee to go into an enclosure with an attendant to see the lion cubs. There is a picnic area and enclosure with small mammals and a thatched shop that sells cool drinks, but not much else.
Nearer the main road is a large enclosure that may be driven around in which impala, giraffe, wildebeest, eland, nyala, blesbok, and zebra and can be viewed. The oldest resident is a giant tortoise. The msasa woodlands and balancing rocks are scenic.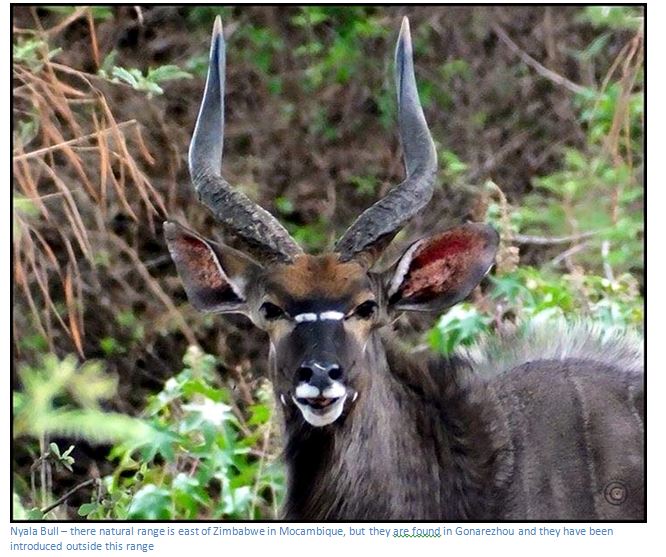 Somerby Cave, National Monument No 22 is within this enclosure. However, I was told the approach to the Cave was currently completely overgrown with thorns and the site was not accessible without difficulty.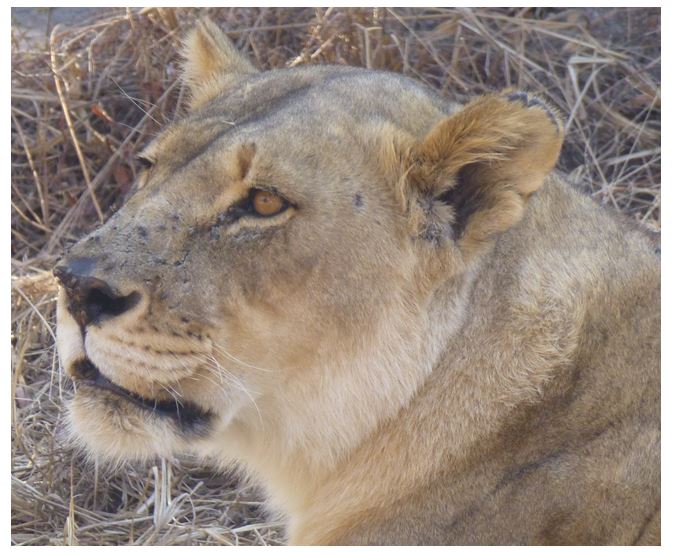 When to visit:
All year around Monday to Sunday 8am to 6pm
Fee:
An entrance fee is chargeable