Kuimba Shiri Bird Sanctuary
Why Visit?:
The Bird Sanctuary (Kuimba Shiri means "singing birds") is situated on the shores of Lake Chivero with a rustic thatched restaurant building amidst attractive gardens with plenty of shade and the lake as a visual backdrop. In business for over 20 years the Bird Park's primary purpose is to provide a home to orphaned, injured and abandoned birds.
The owners have a passion for Zimbabwe's rare and precious indigenous birds, particularly the large African Eagles, including the Marshall, Black, Crowned and Fish Eagles. However, visitors will also see spotted Eagle and Barn Owls, African Goshawks and Peregrine Falcons and many others, including water birds. Make a point to see the flying bird display at 3:30pm in summer; 4:00pm in winter.
How to get here:
Distances are from the junction of Samora Machel Avenue and Bishop Gaul Avenue. Continue on Samora Machel Avenue, which becomes the Bulawayo Road (A5) out of Harare. 25.8 KM turn left at the service station and take the tarred road; 27.5 KM reach the end of the tar and turn left onto a gravel road at the signpost for Kuimba Shiri, 28.2 KM turn right into Kuimba Shiri.
GPS Reference: 17⁰52′12.15″S 30⁰48′06.04″E
Website: kuimbashiri.co.zw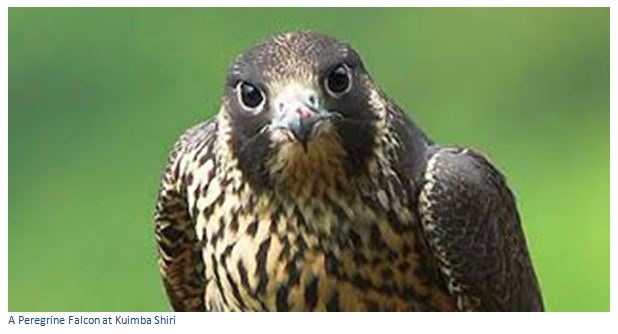 The bird sanctuary was founded as a non-profit organization by owner and falconer, Gary Stafford, whilst he was training eagles for a number of BBC Wildlife documentaries including "Eagles "and "The Life of Birds" with David Attenborough. His passion is shared by his family fortunately, as they have all had to endure the vicissitudes of life in Zimbabwe. Their predecessor, Larvon Bird Gardens was forced to close due to rising levels of pollution and the encroachment of Harare city; in 2002 the political instability led to a temporary move to South Africa, and in 2008 the food situation was so bad all birds capable of sustaining themselves had to be released into the wild.
In 2009, they made the courageous decision to re-open and rebuild, an outcome that was welcomed by their staff and bird enthusiasts. Today Kuimba Shiri offers a peaceful sanctuary for the birds and an opportunity for visitors and Zimbabweans, including the many schoolchildren who visit, to be educated in the variety and importance of our bird life. They have been internationally recognized for their peaceful position throughout these difficult years and declared a Sri Chinmoy International Peace Park in 2014, an honour shared with over 800 other sites around the globe. Lake Chivero boasts over 400 species of wild birds and has been declared one of the seven RAMSAR sites (international protection for the protection of Wetlands) in Zimbabwe by UNESCO, WWF and the Zimbabwe Government.
In a recent article, Julia Pierini, the Director of Birdlife Zimbabwe (BLZ) wrote that as an organisation BLZ promotes the survival of wild, free-flying birds, but that Kuimba Shiri provides a very valuable service as a rehabilitation centre for our raptors (birds of prey) This important service cannot be underestimated, especially in a world where raptor numbers are declining so rapidly. She added that many of the rehabilitated birds could not be released into the wild due to the injuries they have sustained and so Kuimba Shiri provides a valuable service in educating the public on the amazing biodiversity in Zimbabwe.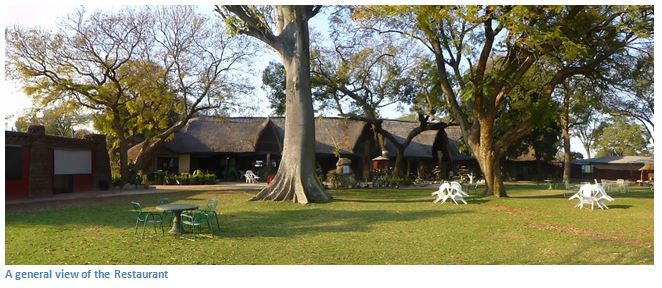 Activities include the following:
Bird show daily, except Monday.

Meals, drinks and teas in the Restaurant.

Game viewing by boat at the National Park across the lake.

A booze cruise at sunset.

Free educational trips for schoolchildren from kindergarten to university.

Fishing - Kuimba Shiri Bird Park hosted the Tri-Nations bank angling competition between Zimbabwe, South Africa and Namibia in 2006 & 2009. The usual catches are Carp, Bream, Bass and Barbel.

Admiral's Cabin is one of the oldest operating marinas, with a concrete slipway and the deepest harbour on the lake. Their tractor will launch and recover boats and they have fuel, oil, drinks, ice and snacks available.

The Conference facility is capable of hosting up to 20 delegates and has proved popular with groups wanting to get away from the City's hustle and bustle. Overnight accommodation, meals, drinks and tea are available.

School groups book children's camps in the five "barrack" rooms overlooking a "Dare" (a campfire meeting place) where children can visit the bird park, the National Park and enjoy all the other facilities available.

Accommodation

Seven open-plan thatched chalets, each with a double bed and three single beds, en-suite shower.

A camp site, well shaded and overlooking the lake with ablution block and braai area, supplied with borehole water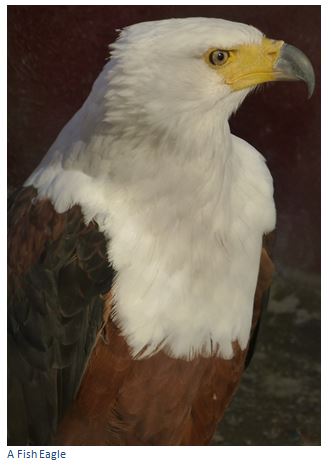 Current Environmental concerns over Lake Chivero
A proposal to build a multi-million dollar SADC Ramsar education centre in 2016 is under real threat. The World Wildlife Fund is in consultation with stakeholders such as Birdlife Zimbabwe to develop 29 hectares in the Lake Chivero area to include a laboratory, conference centre, and accommodation to promote education and conservation.
Continued pollution of the water from sewage, industrial and domestic waste, over exploitation of farmland in the catchment area resulting in fertilizer run-off, noise pollution from party venues on the lakeshore, over fishing and illegal logging of trees around Lake Chivero threatens its Ramsar site status. The area currently and in the past provides habitat to fish, animals and over 400 wild bird species, including a large number of migratory birds. This is threatened by the illegal activities listed above and by the inability of ZPWMA to tackle the rapidly growing problem. In the article cited, Harare Mayor Bernard Manyenyeni said urgent solutions must be found to stop the current degradation.
Since the above was written, the Lake Chivero users Association (LCUA) represented by clubs and tour operators have taken legal action to protest the handling of National Parks affairs at Lake Chivero. The LCUA say that it has proved impossible to engage National Parks on many of the issues that blight Lake Chivero. They are protesting at the imposition of entry fees, the handling of fish stocks in the lake including issuing too many commercial fishing licences and poaching of fish. An environmental impact assessment recommended two commercial fishing licences; thirty-nine have been issued. There is also a huge problem with noise pollution from nightclubs operating along the lake, a waste disposal problem, and illegal tree cutting.
LCUA say the decline in environmental management has severely affected Lake Chivero, a designated recreational area for Harare and the class action is a last resort as National parks have refused to discuss the rapidly deteriorating situation of the Lake
Acknowledgement
Harare News. National Parks blamed for Chivero disaster. Issue 27. November 2015.
Harare News. Class action against National Parks. Issue 29. February 2016.
When to visit:
All year around Monday to Sunday 8am to 5pm
Fee:
An entrance fee is chargeable