Henry Hallam Dam (also called Harava Dam)
Why Visit?:
The drive from the security gate to the picnic area at the base of the earth wall is through sandy granite soil and Miombo woodland with its characteristic termite mounds, rocky kopjes, and wetlands vleis. There are pretty views from the road onto the Manyame River that runs parallel to the track. We spotted plenty of birds and butterflies and wild flowers in the surrounding vleis.
There is really nothing to do except enjoy the natural woodlands and climb up the earth wall to view the dam which is at the junction of the Manyame and Musitwi Rivers. At the time of our visit with the Tree Society in February 2017, the rains had been good and for the first time in a decade, the Henry Hallam dam was full and water was pouring down the spillway…a magnificent site.
The site is not well known to Harare citizens and offers a different day's outing for all ages to enjoy some typical granite scenery in a woodland area that is still unspoilt and shows little evidence of tree cutting and other damage despite the close proximity to Harare city. We went on a Tree Society outing and very much enjoyed the friendly welcome and knowledge of its members. Unlike Cleveland Dam there were few visitors and those that we met were similarly enjoying the views and woodland...no blaring radios and groups engaged in pouring beer down their throats; an all too often occurence at Cleveland dam these days.
The official opening of the Henry Hallam Dam was in 1974 and although I assume he was a City Councillor I have found no biographical detail about him.
Much of the infrastructure development that went into the Henry Hallam Dam recreational site in the past has gone through lack of maintenance and theft.
How to get here:
Directions are from the intersection of Glenara Avenue / Seke Road at Coke corner. Turn left into Seke Road and drive south. At 11.2 KM, pass the western end of Harare airport runway on the left. At 13.9 KM pass a signpost which says Junction 24 and immediately after turn left onto a dirt road and then right and after 250 metres pass "Panyoko Hideout and Miranda Nite Club" on your right. Enter the City of Harare property at a security hut and gate where there is a small per person entrance charge. The distance along a granite track is about 5 KM to the base of the dam wall and the former picnic site. The toilets have been stripped of their roof and fittings. A high – clearance vehicle is recommended.
GPS Reference: 17⁰58′27.44″S 31⁰03′49.53″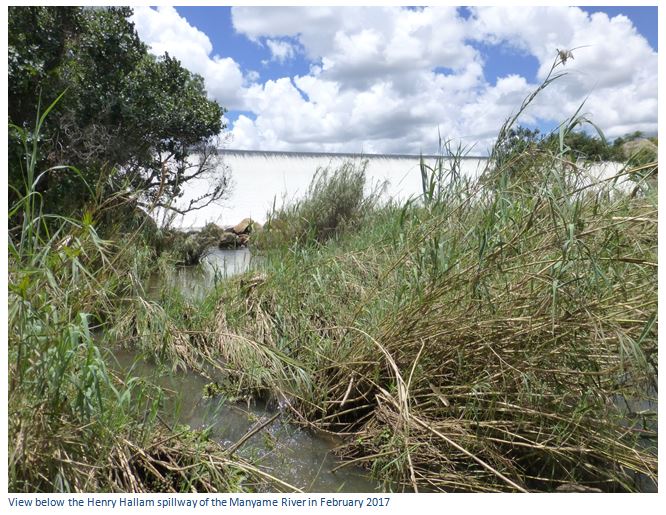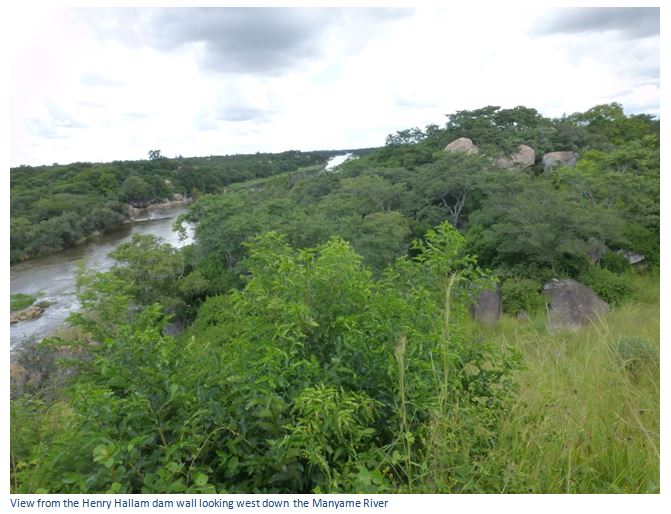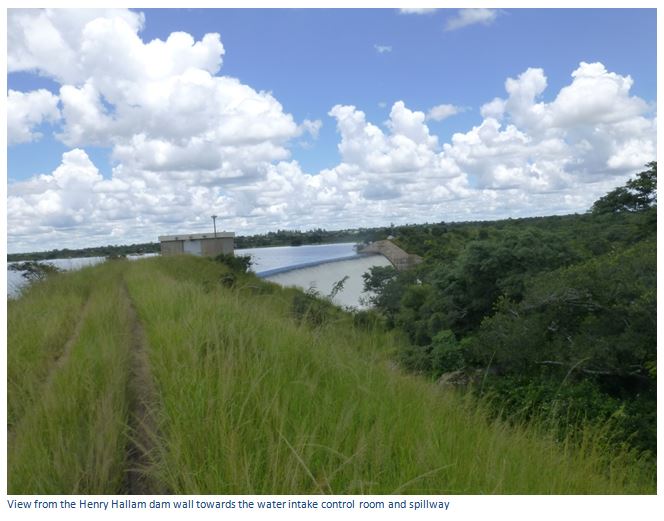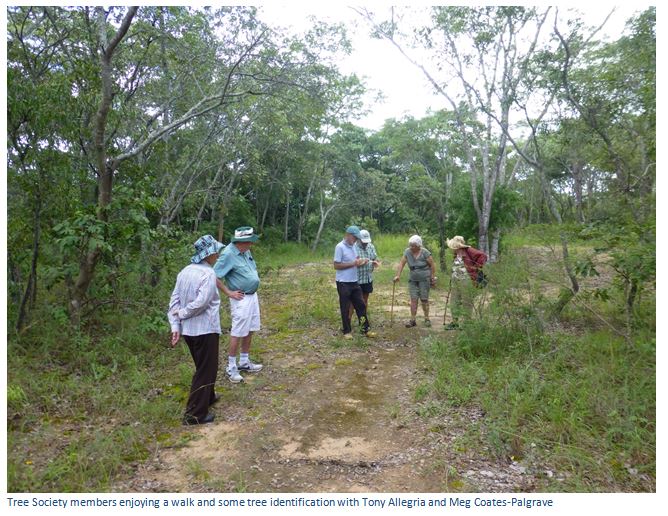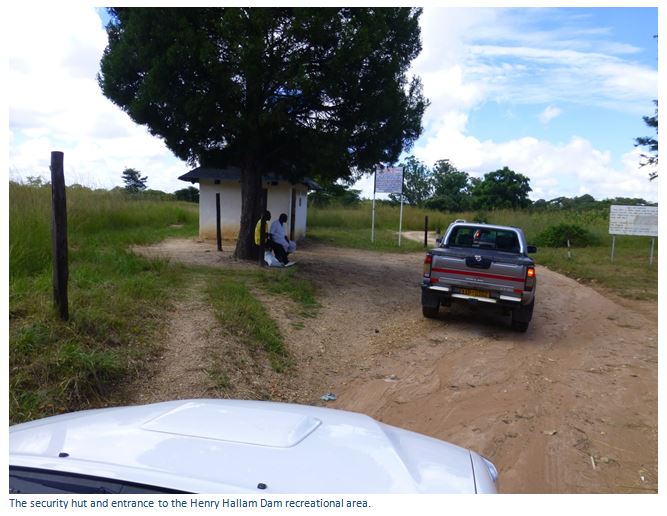 Fee:
An entrance fee is chargeable