Avondale Flea Market
Why Visit?:
Most vendors sell goods at the lower end of the quality spectrum, so expect cheap and cheerful.
Avondale Flea Market is convenient from most parts of Harare and parking is easy.
For a souvenir of your Zimbabwe trip to take home for friends, this is as good as anywhere in Harare.
How to get here:
The Flea Market is in Bath Road, behind Avondale Shopping Centre, off King George Road, Harare.
GPS Reference: 17⁰48′06.51″S 31⁰02′16.81″E
The Avondale flea market is open seven days a week unlike its main rival the market at Sam Levy's Village in Borrowdale that opens only on Sunday mornings and is tucked away in Bath Road, adjacent to the Avondale shopping centre. There is a guarded car park in Bath Road itself, or find a parking space within the shopping centre and walk past Food Lover's market into the Flea market.
Many of the items sold on the first floor are variations of the same theme; a mixture of handmade goods as well as new and second-hand clothes, shoes, jewellery, second-hand books, music CD's, mobile phones and chargers and toys (of varying quality, but mostly lower end) Most of the products are sourced from the informal cross-border trading carried out by women who travel to neighbouring countries in search of specific fast moving items (e.g. telephone accessories) and bring them back for the market vendors. They buy low (mostly Chinese) and try and sell high; many stalls sell similar or identical goods, so do not buy the first item seen – wait for the right price, but beware fakes! The bookstall has a reputation for being able to source rarer second hand historical books that are Rhodesiana and Africa related.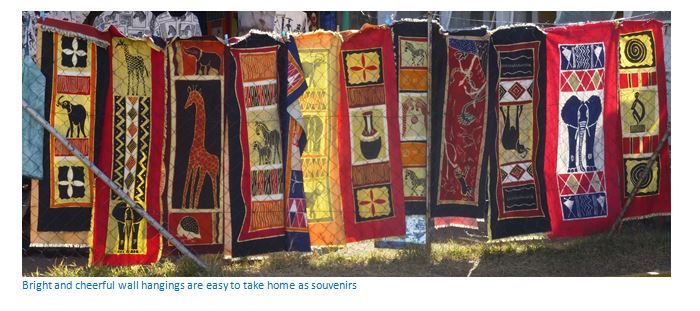 The bottom floor stalls sell African curios such as drums, mbiras, paintings, wall hangings and carvings and fabrics; mostly mass-produced and touristy, but there are some better quality pieces around.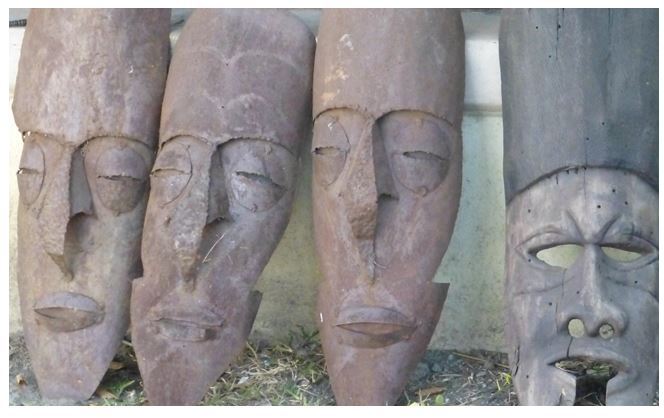 Buying second-hand clothes is quite normal and even fashionable in Zimbabwe. The economic recession and low employment means most Zimbabweans feel no humiliation in buying a pair of jeans which has already been worn by someone else!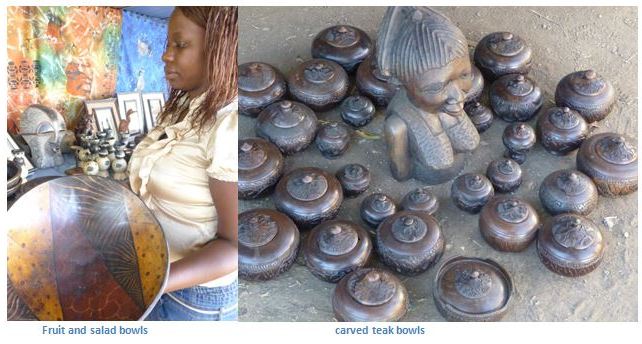 The stall holders are always cheerful and friendly, especially if they think a visitor is a genuine buyer and not just browsing to pass the time. Also the market is safe, muggings are rare; but common sense should tell visitors it is wiser to leave that open shoulder bag at home and put the purse or wallet in your pocket.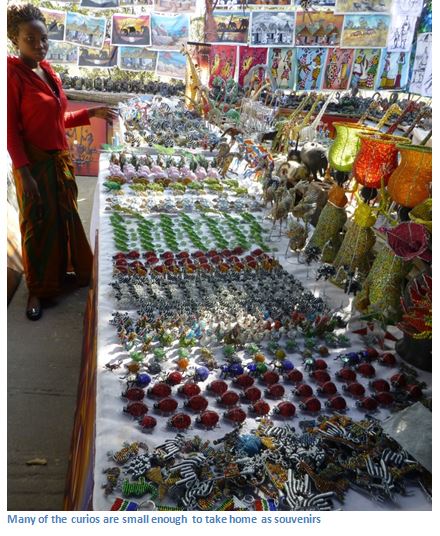 When to visit:
All year around Monday to Sunday 8am to 5pm