Avondale and the story of Countess Billie
Avondale
Edward O'Connell Farrell (1850 – 1910)
Edward O'Connell Farrell, a pioneer was the first person to be allocated the site of the future Avondale farm about two miles north of Salisbury (now Harare) and named it Avondale farm; after the estate on the banks of the Avondin River and home of Charles Stewart Parnell, a nineteenth century Irish politician, whom he admired for raising raise funds for famine relief and securing parliamentary support for home rule and greater self-government for Ireland. The Shona name for the ridge at Avondale was said to be Chikwi (a bench of beaten earth).
Farrell had been the Steward on the Avondale estate in county Wicklow, Ireland, before working as a cowboy in the USA and then leaving for Africa in 1884. He had already been to Matabeleland in August 1888 as one of the escort to Sir Sydney Shippard. Over 40 when he signed up, Farrell was appointed as the veterinary surgeon to the Pioneer Column with the rank of Lieutenant and nicknamed "Daddy" by his fellow troops. Even the Commanding Officer of the Pioneer Corps, Frank Johnson was only 24. After the arrival of the Pioneer Column in Salisbury in September 1890, Farrell moved to what is now Avondale, where there was plenty of good grazing, with the troop horses.
A Lion hunt
"Skipper" Hoste in his book Gold Fever writes: One morning towards the end of September 1890, a Mashona brought a letter from a place which is now called Avondale where "Daddy" Farrell was camped with all the troop horses under his charge. The letter was addressed to Frank Johnson, but as he was away, Maurice Heany who was in charge in Johnson's absence, read the letter. Farrell was reporting the death of three horses to lion the night before and he thought they might return to their kill at sunset. Heany suggested they ride out and stand guard over the kill and bag the lion if it returned, so at 4pm they both rode over to Farrell's camp, each armed with a 500 bore express rifle. They found 'Daddy' Farrell looking very worried, he told them that the dead horses were in the veld about a mile away, all close together, and that he thought that it was the work of two lions.
A Mashona took them to the lion kill and Hoste and Heany hid themselves about fifty yards from the kill with a clear unobstructed view. Apart from some vultures that fed on the carcasses and a passing jackal, they saw nothing until it was too dark to see the sights on their rifles. Next morning they returned at dawn accompanied by Johnson and Pennefather only to see jackals, vultures and crows at the kill site. On the point of leaving, Johnson suddenly called out; "there's the lion!" and they saw it stealing away in a very cat-like manner, but as soon as the lion knew it was spotted, he stopped and threw up his head.
Johnson, who was leading, pulled up and jumped off his horse and fired, hitting the lion behind the shoulder, which caused him to hide in some long grass, snarling and growling. A mongrel dog which they had with them ran around and around the patch of grass, barking and yelping until the lion leaped out at the dog. Johnson fired again, this time from the saddle, hitting the lion again, which sprang into the air and fell back into the grass. When the party rode to the spot, they found the lion dead. He measured ten feet six inches from his nose to his tail and they skinned him before going home to breakfast, hungry, but very pleased with themselves.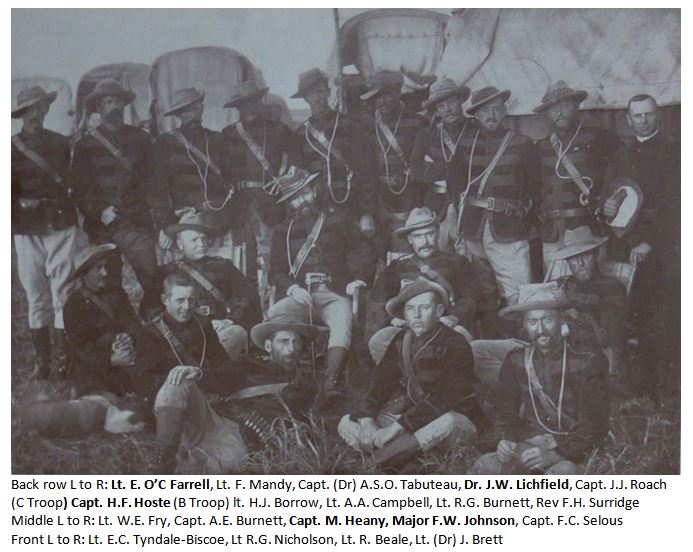 The Officers of the Pioneer Column mentioned in the text above are highlighted in bold. Pennefather was officer commanding the British South Africa Police and therefore not included in this photo.
Avondale farm changes hands
Edward O'Connell Farrell was granted the land title 419 for Avondale farm in April 1891, but in June 1891 was appointed by Johnson, Heany & Borrow as their manager of their proposed coach service to Beira; so in October 1891 he sold his right to Avondale farm to Augustine Stewart for £100. There was much land speculation in the early days; many men did not wish to settle down to farming, on 22 April 1893 Steward sold to James Hutchinson Kennedy in 1893 for £500. Kennedy was then chief accountant for the BSA Company and later Master and Registrar of the High Court; he leased the farm to the Count Edmond de la Panouse in early 1894.
Countess Billie and the Count de la Panouse arrive in Rhodesia
Most of the following will be about how Avondale farm in 1894 came into the hands of the Count de la Panouse and Billie.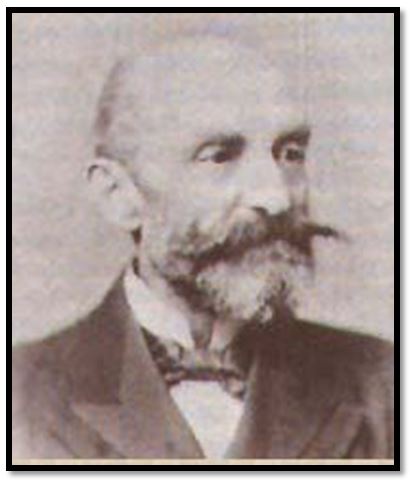 Countess Billie and Count Edmond de la Panouse - courtesy of Odette Lind / Leonard Boucher
Fanny Pearson, who became Billie, was born into a farming family in Harefield, a village in Hillingdon, but decided she needed a more exciting life than that offered by farming and moved thirty kilometres to London where she obtained a job as a parlour maid at the Albany Chambers, now part of Piccadilly Underground Station.
It was here that she met Edmond, Vicomte de la Panouse, who was in London to raise funds to form a mining syndicate in Mashonaland. Edmond's family was one of the oldest and most distinguished in France and he had distinguished himself in service with the French Navy and as A.D.C. to the Count de MacMahon, Marshall of France.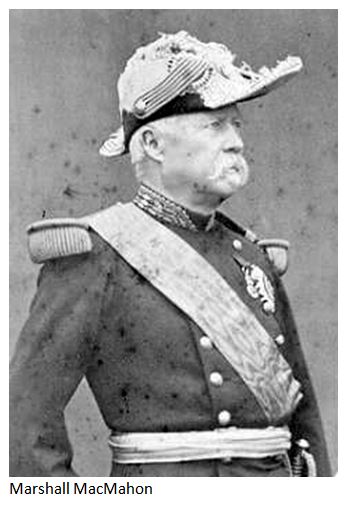 However, like many young men before and doubtless in the future, he had a relationship with the famous French opera singer, Marie Heilbron, which caused his family to disinherit him and after several speculative financial investments, he realized he was heavily in debt. The solution seemed to be to leave France quickly and recover some money in a new venture and the news in 1890 was that Mashonaland offered great opportunities for finding gold in "ancient workings."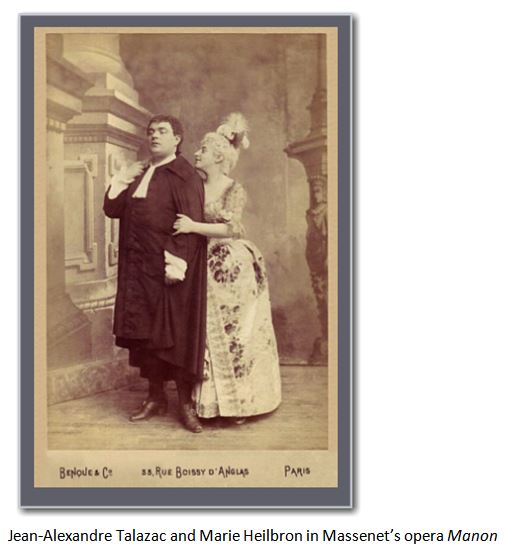 His plans to travel to South Africa and then north to Mashonaland were quickly upset when he reached London as he, a dashing young Frenchman, met Fanny, now a very attractive young woman of eighteen and they fell passionately in love. As the date of Edmond's departure for the Cape grew nearer they made plans to elope and finally sailed for the Cape. Here they learned that the British South Africa Company had imposed a strict rule that women and children were not allowed to enter Mashonaland as it was considered too dangerous.
But Fanny was not to be put off by tales of man-eating lions, and the possibility of war with the amaNdebele, the long and hot journey from the railhead at Vryheid by ox-wagon, and the lack of comforts…she would travel into Mashonaland masquerading as a man and change her name to Billie. The story goes that she travelled in a railway truck to stay out of sight, but got shunted off into a rail siding and then had to walk to the railhead to catch up with her husband before they travelled together by ox-wagon and reached Salisbury in November 1890.
Edmond and Billie spent a lengthy period of time gold prospecting for the La Panouse Exploring Syndicate and then mining on the Tatagura River in the Mazoe Valley, during which period they found little gold and came to realise their speculative venture was a dream.
Edmond and Billie begin farming at Avondale
They returned to Salisbury and accepted an offer to lease Avondale Farm from James Kennedy from early 1894. The farm was then just a smallholding, but included a two-roomed stone house and the possibility of supplying Salisbury with farm produce.
Over the next few years they gradually built up a thriving dairy herd of over three hundred head and began supplying Salisbury with 100 bottles of milk a day, as well as 100 lb of butter a week, eggs from their numerous chickens, and bacon from their pigs. They expanded their house to three separate rooms, surrounded by a flower and vegetable garden. Billie worked from morning until dusk baking bread, churning butter and making chicken pies, all of which she would take into Salisbury for sale in the now growing number of shops.
Women were by now encouraged to travel to Mashonaland and Salisbury had developed greatly with newly built homes, shops, hotels and businesses. A Dramatic Society had been formed and Edmond's name had been put forward for election as President of the Salisbury Club by the members who were thrilled to have a real French Count amongst them. But in order to avoid scandal, it was essential that Billie and Edmond be married, so in July 1894 they were married by Father Nicot at the Jesuit Mission Church in Chishawasha and Hugh Marshall Hole recorded their marriage ceremony as the first in Salisbury.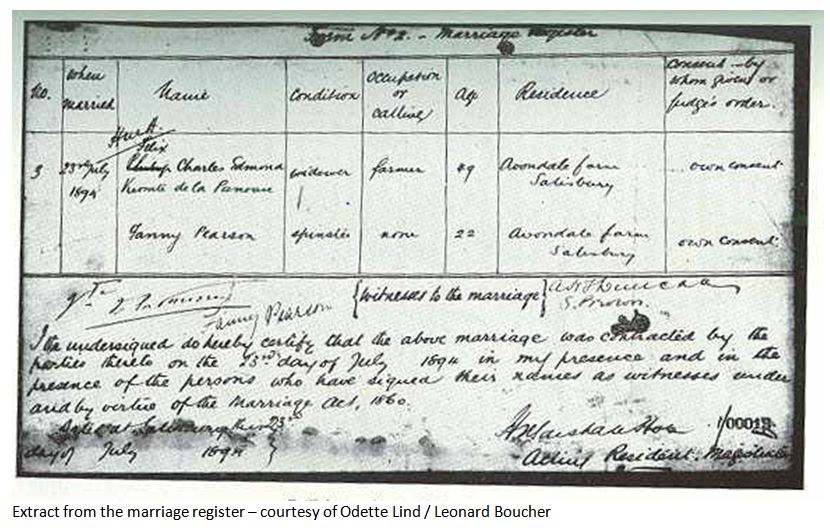 The dream is dashed by rinderpest
But in 1896 after years of painstaking labour and just as their farming venture was starting to prosper, a Rinderpest outbreak broke out; this infectious viral disease is fatal to cattle, buffalo and many wild animals including large antelope and giraffe with near 100% mortality. It quickly swept through the whole country and soon the rotting carcasses of cattle could be seen along every track, along with stranded ox-wagons. Edmond and Billie were left penniless with their dairy herd wiped out and could do little other than sell the pigs and chickens and look for other employment.
Luckily Edmond was offered work as a transport contractor. In Chimoio Mozambique, then the railhead for the Beira and Mashonaland railway, a consignment of goods consisting of farming equipment, rolls of cotton, flour and clothing was awaiting carriage to Salisbury. It could be purchased for very little and sold at a high profit as the transport system to Mocambique and elsewhere had almost ground to a halt. Edmond took a wagon and mules; horses would die from tsetse fly bites in Mozambique, and set off along the Selous road for Umtali (now Mutare) and Chimoio.
Mashona Rebellion or First Chimurenga breaks out
About 16 June 1986 the Mashona rebellion or First Chimurenga broke out and within four days all the Europeans to the east of Salisbury had either been killed or fled, with the exception of the Catholic fathers at Chishawasha Mission. Edmond on his way back from Chimoio Edmond narrowly escaped being killed as he travelled through Marandellas (now Marondera) and many of the isolated storekeepers and farmers between Marandellas and Salisbury lost their lives.
The authorities in Salisbury sent a messenger to warn Billie of the outbreak of the rebellion, but instead of warning her, the messenger said things would turn out fine and promised to let her know if there was any news and then left her alone with her five Zambezi servants. During the next night at Avondale farm some of her servants were murdered; Billie heard the disturbance and escaped through the back door with just a revolver for protection and made her way quietly down the Avondale Ridge to the present day Catholic Church of St Mary Magdalene where she hid near the grave of John Upington, the first pioneer to die in Salisbury on 27 December 1890; where during the night she heard the sounds of the men looting her home and searching for her. Lord Baden Powell, the founder of the Boy Scout movement, recorded this story in his diary when he sat next to her at a dinner at Ranche House on November 27, 1896.
At dawn she made her way stealthily back to her home that was by now deserted and paused just long enough to take her precious sewing machine which was still undamaged. Like all the town's residents, she took shelter in the Salisbury laager, at the site of the Harare Central Police station today. She assisted the other women in making and serving meals and worked with the nuns helping as nurses to tend the wounded. In time she was re-united with Edmond, both having had narrow escapes from death, and within a few months the rebellion was at an end.
Everyone in Salisbury considered her extremely plucky and she was very popular for her courage. Hugh Marshall Hole wrote to Mrs Boggie in a letter dated 14/8/1932: "Billy was really a splendid little heroine and deservedly popular."
But in late 1896 Edmond and Billie gave up their lease at Avondale farm and for a time managed Sofala Lodge, a boarding house near Pioneer Street in Salisbury. On August 27th, 1899, Fanny gave birth to a daughter christened Alice Rhodesia; but sadly eighteen days later the child died and it may have been this event which prompted them to leave the country where they settled near Paris. Sadly, Billie was never really accepted into French society and after the Count's death, lived a lonely existence. During World War II Billie played an active part in the French resistance underground "pipeline" assisting RAF aircrew to clandestinely escape from France into Switzerland.
Years later she was discovered by a Salisbury businessman in the 1960's, almost destitute and living in a Paris apartment. The Rhodesian Government heard of her plight and granted Countess Billie a pension until her death in 1964 aged 94.

Avondale after 1900
The original farmhouse was at the top of Alice Lane, named after their child who died shortly after birth in 1899. The farm was then purchased from J.H. Kennedy by Alfred Blackburn in 1903 who in 1910 subdivided the land into 25 acre residential plots. Avondale was declared a village on 15 June 1911 with the new suburbs of Emerald Hill and Kensington being formed within the original farm boundary.
Avondale remained an autonomous suburb of Salisbury, administered by a Village Management Board, until 18 May 1934, when it was incorporated into Salisbury Municipality. The vote to join the city was carried by a majority of 13 only after it was agreed residents would get electricity.
The remainder of the original Avondale farmhouse was demolished in 1958 by Robbie Isaacson.
Ayrshire Railway and Avondale's Halt Way
In 1901, a railway line was built out to the Ayrshire Mine at Chinhoyi with a stop at Avondale (pictured). The railway line ran along the Enterprise Road, through Gun Hill, along the top of the university and then along the length of Broadlands road, just to the north of the Lomagundi road. The legacy to the Avondale station, which was pulled down in the 1950's, is "Halt Way" which connects Broadlands to Lomagundi Rd.
The Beira Railway consisted of a 2ft (610mm) narrow gauge railway and was started in 1892 during the Portuguese rule of Mozambique, the 222 mile (355 kilometres) line reached Umtali (now Mutare) on 4 February 1898 and connected with Salisbury the following year,
The narrow gauge track was soon replaced by 3ft 6in (1,067mm) Cape, or standard gauge track with the Salisbury to Umtali section being completed in 1898 and the remaining section to Beira in 1900.
In 1897 there were seventeen locomotives in use on the Beira Railway and another thirty-one locomotives were delivered, an indication of the amount of traffic between Beira and Rhodesia at that time. There was still plenty of life left in most of these locomotives when the narrow gauge track was replaced by 1900 and many of the 2ft (610 mm) narrow gauge locomotives were acquired by the South African Railways, to be designated to SAR Class NG6.
Some of the 2ft gauge track and at least six locomotives were used on the Ayrshire Railway in 1902 – No's 30,40,41,42, 43 and 44, and an 0-6-0 named Hans Sauer, but not of Beira Railways origin.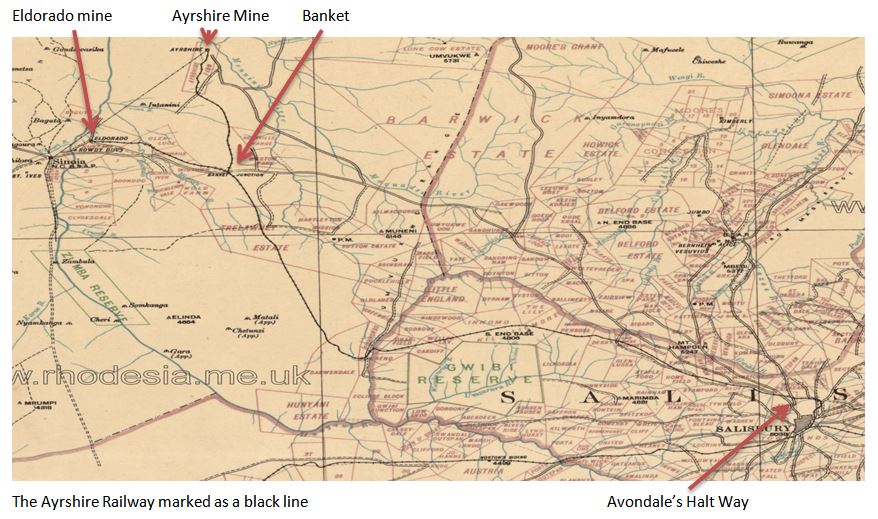 Avondale School
Avondale School records date back to 1911 making it the oldest primary school in Mashonaland. Former pupils remembered that they were taken to the western side of the Avondale ridge to see the first plane coming in to land at Belvedere aerodrome in 1920.
Anglican Church of St Mary Magdalene
The grave of John Upington grave is believed to be the earliest of all the pioneers in the country. It is in 'The Garden of Remembrance' gravesite in the grounds of the Anglican Church of St Mary Magdalene along King George road, opposite the ZRP Police Station.
Upington attested into the Pioneer Corps on 7 May 1890 and was appointed into B Troop and was the younger brother of Sir Thomas Upington, one-time Premier of the Cape Province (1884-86), who gave his name to the town in the Northern Cape. He accidently shot himself while prospecting near Sinoia (now Chinhoyi) and the bullet entered his left breast and exited his body near his collarbone. On arriving back in Salisbury, Dr. James Lichfield said the wound was "slight and not at all dangerous" and the wound appeared to be healing.
Upington, a Catholic, celebrated Christmas Mass and was on his way to re-join his prospecting syndicate when he dropped in to visit Edward O'Connell Farrell, who was then living in the two-roomed oblong house in which Edmond and Billie de la Panouse later lived. Whilst staying here, severe infection set in and he died at 5pm on 27 December 1890. The Catholic Priest, Father Hartmann, buried him to the "right of Farrell's house".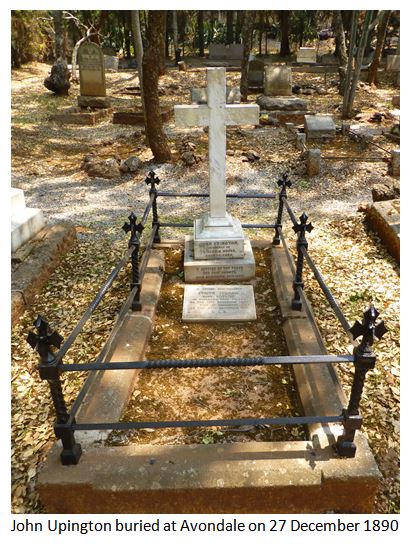 The grave was originally surrounded by a low stone wall, which Countess Billie hid behind during the Mashona rebellion, or First Chimurenga and is related above. The Church was built in 1910 for about 300 pounds and it was consecrated in September of 1927, being named after St Mary Magdalene Parish Church of London.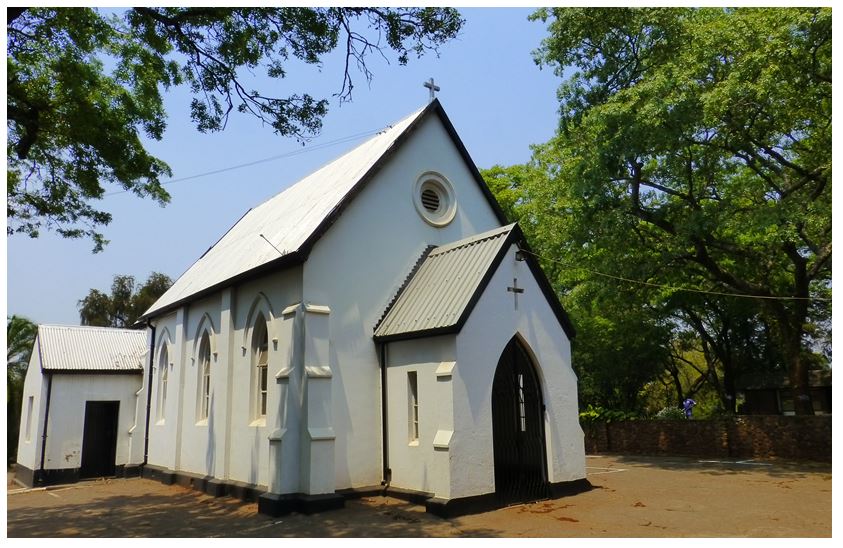 Avondale Flea Market
For a good source of locally crafted curios, see the separate article under Harare.
Acknowledgement
Leonard Boucher who recorded the story of Countess Billie de la Panouse heard it on a Zimbabwe History Society outing from Robert Isaacson whose home situated on the Avondale Ridge was the site of the Count and Billie's home in the 1890's. There, Robert recounted the story of how Fanny Pearson became Countess Billie; Leonard Boucher later wrote up the story he heard for posterity and Odette Lind added it to her family website: www.lind.org.zw/
Other references
P.S. Garlake. The Mashona Rebellion east of Salisbury. Rhodesiana No 14 July 1966 pages 1 - 11
N. Levings. A History of Harare
H.F. Hoste / N.S. Davies. Gold Fever. Pioneer Head, Salisbury 1977
E.D. Hamer. Steam Locomotives of Rhodesia Railways. Books of Zimbabwe, Bulawayo 1981
R. Cary. The Pioneer Corps. Galaxie Press, Salisbury 1975