Jairos Jiri Association – the legacy of Zimbabwe's greatest Philanthropist and an inspiration to all Zimbabweans
Why Visit?:
Jairos Jiri started creating facilities in the 1940's for disadvantaged and disabled people in Rhodesia / Zimbabwe, using Christian principles of charity, patience and non-judgmental tolerance.
The Association exists to assist to rehabilitate disabled persons within Zimbabwe to learn and be trained skills so they are empowered to manage their lives and become responsible citizens of society.
There is great need for assistance with over 6.500 people each year being helped through outreach and follow-up integration programmes.
The types of disabilities people have is very wide and the help needs to be tailored to their requirements.
How to get here:
Bulawayo Craft shop: corner of Leopold Takawira & Robert Mugabe Way
Mutare Craft shop: 41 First St, Mutare,
Victoria Falls Craft shop: 406, Adam Standard Drive, Curio Village, Victoria Falls
Website: www.jairosjiriassoc.com
In the current economic climate where the Government's priorities are elsewhere, disabled men, women, boys and girls need assistance now and Jairos Jiri Association is there to provide and help as the largest organization of its kind in Africa. Mr Jairos Jiri founded the Association in 1950 to provide hope and assistance for the disabled of Zimbabwe and to be an advocate to the Public and Government for rights and needs of the disadvantaged. The Association operates sixteen centres where sixteen hundred children and adults get treatment, care and education. Among the activities are:
(1) Special Primary schools for the deaf, blind and physically challenged
(2) Hostels and Homes to provide a safe environment for people with disabilities and those who have no family support
(3) A vocational training centre to provide knowledge and practical skills
(4) An agricultural skills training centre
(5) Clinics to provide medical care and treatment for people with disabilities
(6) An orthopaedic workshop to provide aids for the disabled
(7) A community based rehabilitation programme
(8) A gender empowerment programme
(9) Craft shops
Jairos Jiri was born on June 26, 1921 at Mutenyami Village in the remote Bikita Communal lands situated in the rugged broken country between Masvingo and the Save River. His father, Chief Mutenyami Jiri, was the fourth generation of his family who served the people of the area and a descendant of the rulers of the Varozvi people. His mother, Marufu, was the first and, therefore, senior wife of chief Mutenyami.
His parents were, however, by not rich and could not afford to send him to school so Jairos sold chickens and grew vegetables and hoarded his money until early in 1937, when he was twelve years old, he had saved enough money to pay for two terms at Gokomere Mission School where he enrolled in Sub A (Grade 1) and was always proud of the fact that only after a week or two he was promoted to Sub B (grade 2), but suddenly became ill and returned home, bringing to an end the only formal education he ever received.
He worked for a few months in Masvingo as a gardener, but in 1939 he set off on foot with his half-brother and all his possessions rolled in the sleeping mat he carried on his head, to seek his fortune in Bulawayo where he found a job as a gardener in North End where he came across destitute, half naked, blind and disabled people begging in the streets.
Jairos' immediate compassion for the unfortunate beggars was unusual and remarkable and with the help of friends drafted a constitution for a rehabilitation organisation which they registered. After a decade of effort in October 1950 the first skills training workshop was opened in Makokoba and this marked the beginning of his great rehabilitation work. In 1959, twenty years after his arrival in Bulawayo, Jairos welcomed guests to the official opening of a new training centre in Nguboyenja.
The Jairos Jiri art centre outlet for the association quickly achieved prominence and by the 1960's was a prime source of curios for tourists. These items were made by disabled people and included tiles and tiled tables and wall plaques, carvings, pottery, painted artworks and sculptures. His rehabilitation centre in Bulawayo also fostered music and dance. By 1974 the centres had expanded and diversified to include homes for the disabled, and legal representation was gained locally and in the United Kingdom. Jairos Jiri centres and his philosophy are still a major resource for community action and charity in Zimbabwe.
In the same year Jairos Jiri was awarded an MBE (Member of the British Empire) for his philanthropy to the nation and in 1963 he was granted Freedom of the City of Bulawayo and the same year he addressed an International Symposium on Rehabilitation in Kampala, Uganda. In 1977 the then University of Rhodesia awarded him an honorary Master of Arts degree for his great contribution to the disabled people of Zimbabwe.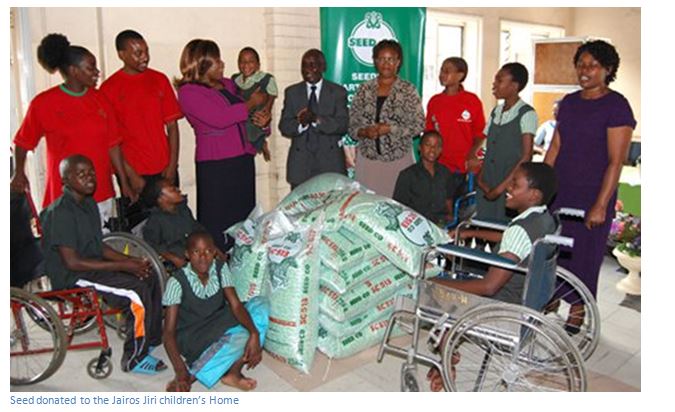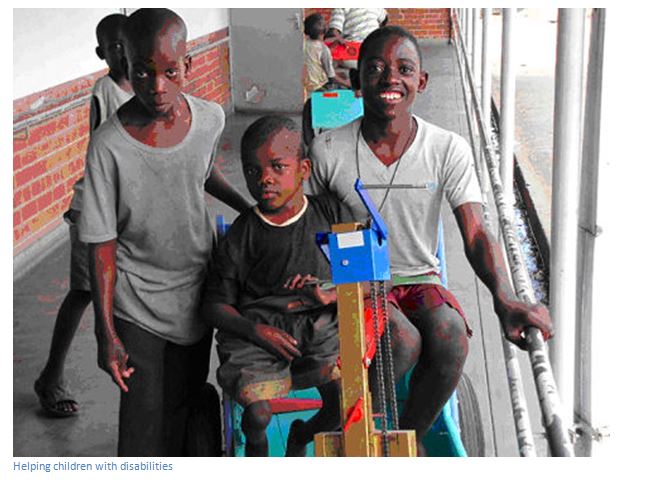 This public recognition resulted in enormous support from both home and abroad to expand the Association's reach and activities to disadvantaged people. Jairos Jiri died on 12 November 1982 and his funeral was attended by many respected local and international friends.
The art centre outlet for the association quickly achieved prominence and by the 1960's was a prime source of curios for locals and international tourists. These items were made by disabled people and included tiles and tiled tables and wall plaques, carvings, pottery, painted artworks and sculptures.
Today the Jairos Jiri Association can look back with gratitude and pride on its achievements to date and with help from private and public donations continue its good work for disabled people.

Donations
Individuals can donate to the Jairos Jiri Association by:
· Buying quality and affordable craft products made by disabled people at any of the three shops listed above
· Making a donation through the website to the annual fund
· Make an endowment for a specific goal or with restrictions on how your donation is used
· Planned giving of a bequest on the death of the donor
· Sponsor an individual until they become self-sufficient
When to visit:
Open daily and Public Holidays (except Christmas Day and Good Friday) from 9am - 5pm