Hillside Dams
Why Visit?:
The Friends of Hillside Dams deserve huge credit for rescuing the Hillside Dams when formerly few dared to venture within because of vandalism and petty crime. They formed the Hillside Dams Conservancy and with the help of NGO's, local clubs, Bulawayo Council, ZRP and Bulawayo residents transformed the area into a great recreational area which all visitors to Bulawayo should enjoy.
The result is an inspiration for other community orientated residents looking to carry out similar restoration projects.
How to get here:
Take the Hillside Road out of Bulawayo central; 4.0 KM turn left into Cecil Avenue, 4.95 KM turn left into Banff Road, 5.2 KM turn right on gravel road to Hillside Dams
GPS reference: 20⁰11′43.64″S 28⁰36′57.69″E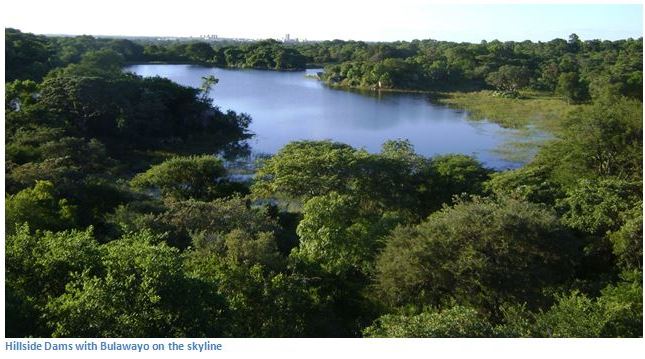 In the 1880's the area was known as Matsheumhlope, or White Stones, the site of one of King Lobengula favourite outlying villages to which he could escape from the daily routine and strains of life at koBulawayo (Old Bulawayo) the Ndebele state's capital. In 1895 when the newly-formed Waterworks Company proposed building dams on a portion of Napier's Farm, the area was dry dusty thornveld among the kopjes and many sceptics thought the proposed dams would never fill. But the dams were built and when the rains came, the first water was impounded as three stretches of water amongst the kopjes. To begin with there was enough water to last the town for 500 days, but by the 1920's the dams had been decommissioned in favour of the Khame and Ncema Dams.
Several important archaeological digs have been carried out in the locality. In 1915 Zealley's excavations revealed where Early Stone Age man had left the remains of animals they had killed for food. Another excavation in the late 1960s was important in developing our current understanding of the Leopard's Kopje Tradition (tenth to thirteenth Centuries) and shows associations with the internationally important site of Mapungubwe in the Limpopo Valley.
In 1934 the Town Council set aside additional space surrounding Hillside Dams in recognition of the enthusiasm of a young and enthusiastic field naturalist, George Frank Talent. . The special interest of this place was further recognized in 1942, when the area was declared a National Monument.

This quiet spot amongst the kopjes with its wealth of plant, bird and insect life brought about by the long stretches of water is only a few minutes' drive from the centre of the city; the aloes and succulents planted amongst the rocks make a magnificent splash of colour during the flowering season.
Visitors come to watch birds, cycle, climb with ropes, fish, picnic and braai, or exercise. A new development is the three marked walking trails with colour coded recycled plastic markers. The quality of the menu and staff service at the Bon Hillside Dams Café heightens the enjoyment of a visit to the Hillside Dams.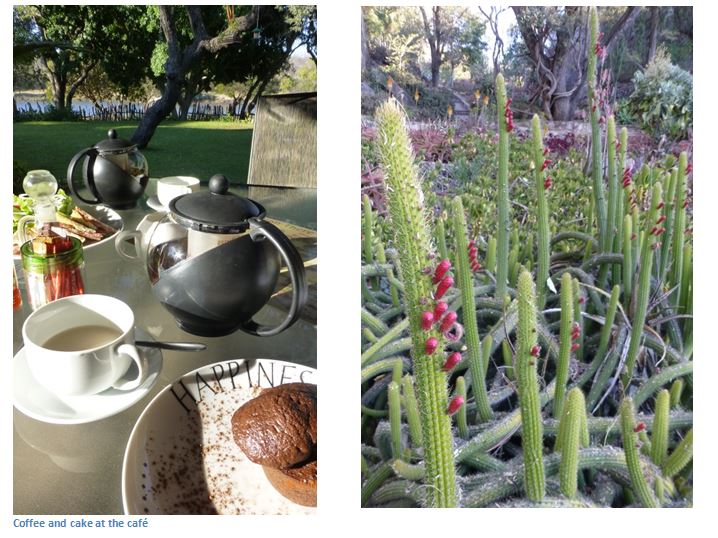 When to visit:
All year around Monday to Sunday 8am to 5pm
Fee:
An entrance fee is chargeable