Bulawayo rejects proposal for abattoir to export donkey-skins to China
Introduction
Proposed plans for a donkey abattoir in Bulawayo have been turned down to the relief of the public and animal conservationists. Ejiao is the name of a traditional Chinese medicine that supposedly treats anaemia, reproductive issues and insomnia – though the alleged medicinal properties are unproven. It's also used a beauty product in tonics and face creams. Sales of the product are a multimillion dollar business and it's quite literally killing the world's donkeys. Millions of them are slaughtered each year so manufacturers in China can boil the skins to extract the gelatine which is used to make Ejiao.
Now that China's own population of donkeys has crashed because of the demand for their skins they have turned to importing them from developing countries in Africa where there are populations of relatively cheap animals. Developing countries in Africa such as Zimbabwe under Robert Mugabe developed a Look East Policy which was intended to balance the economic sanctions imposed on the country's leaders by western nations. However rather than establishing a broad-based economic and political relationship between the two countries it has become an entirely one-sided affair with the only Zimbabweans who benefit from it being the ZANU-PF elite. This attempt to establish a donkey abattoir is just another small example of how China once it has established local economic dominance looks to leverage its power on developing African economies for its own benefit.
Charities such as The Donkey Sanctuary and SPANA Society for the Protection of Animals Abroad are doing a wonderful job in publicising their work in tracking and stopping this booming and illicit trade in Africa and South America but it is a huge task for relatively small animal welfare organisations.
A Bulawayo businessman fronts a joint-venture to export donkey skins to China
When the news became public in late 2017 that the Bulawayo company Battlefront Investments had nearly completed building a $150,000 donkey abattoir with a capacity to process 70 donkeys daily and that the company had already started buying donkeys for slaughter there was an outcry. Local animal welfare organisations protested that this proposed slaughter rate of 70 donkeys a day would drive the country's donkey herd of 175,000 to extinction in less than five years.[i]
Gareth Lumsden, the managing director said donkeys would be sourced from Gokwe, Plumtree, Gwanda and Gweru and that he hoped a senior Government official would be at the official opening and that the company was looking at filling the gap left by the closure of a donkey abattoir in neighbouring Botswana.[ii]
Importantly what he didn't say was that the Botswana abattoir had been shut down because the Botswana government had suspended export licences of donkey skins and that the main aim of the Bulawayo abattoir was not to supply meat to the local population but to supply the lucrative trade in donkey skins to China.
Government reaction at the time
Paddy Zhanda the Deputy Minister (Livestock) at the Ministry of Agriculture, Mechanisation and Irrigation Development said he was aware of the Bulawayo development and continued: ". . .we don't have a big population of donkeys. Countries with a huge population of donkeys are Botswana and Namibia. In actual fact, in Namibia donkeys are left to roam in the wild. We will get to know (more) of the abattoir when it's complete as we are the ones that will inspect it."
Negative effects on the economies of countries exporting Donkey skins
The trade is threatening the livelihoods of many of the continent's most vulnerable communities, that rely on working donkeys. In Botswana local people complained they were losing livestock to thieves who were selling the animals to the abattoir.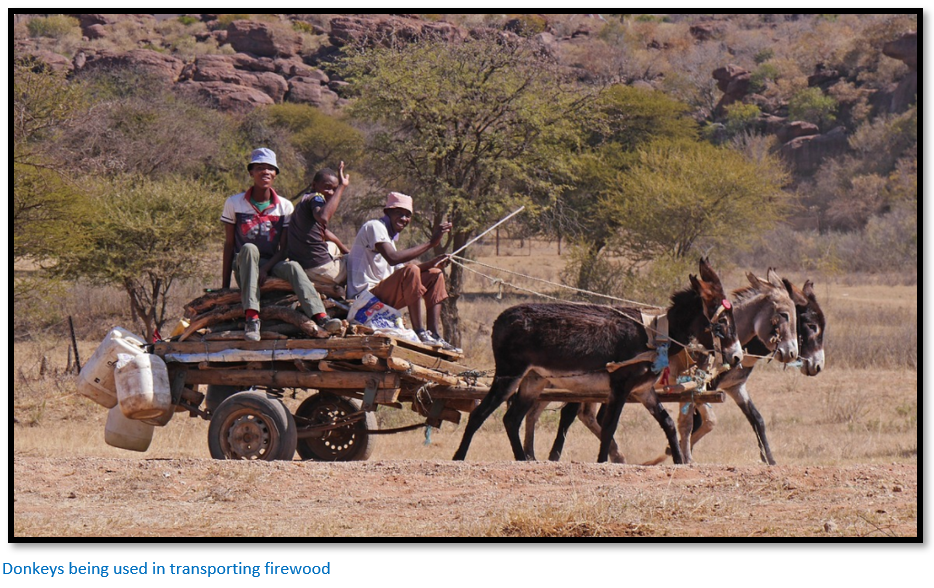 Law enforcement officials and village chiefs said the prospect of a donkey abattoir at Bulawayo – and the potential for high prices for hides – had also prompted a spate of donkey thefts in the region late last year.
In response to this threat, several African nations, including Zimbabwe, have since imposed bans or restrictions on the slaughter and exports of donkeys. Unlike Botswana and Namibia which have large populations of donkeys, Zimbabwe has only an estimated 175,000 donkeys. Slaughtering 70 donkeys a day would account for 15% of the national herd per annum.
Erick Mutizhe a senior veterinarian who carried out research on this subject said that donkey meat was considered taboo in Zimbabwe and that rural families were unlikely to sell their donkeys as they relied upon them for their livelihoods as a source of transport.[iii]
Mutizhe concluded from his research that if the animal's skin trade was given the green light: "there were possibilities of donkey welfare violations, increased donkey thefts, potential decimation of donkey numbers and reduction in the quality of livelihoods of rural people."
Official Government reaction is NOT to approve a donkey abattoir
In June 2018 Dr Jairrus Machakwa the Deputy Director of Veterinary Public Health, said the Department of Livestock and Veterinary Services would not authorise the proposed donkey abattoir to operate. He continued: "…The issue about an abattoir that has been built in Bulawayo is known and we have responded to the entrepreneurs in accordance with the provisions of the law to say yes, you want this abattoir registered but the species that you have mentioned in this application is not covered in the regulations."[iv]

The Deputy Director said the abattoir facility could remain in place but: "…As of now we cannot register the property for the purposes that you are applying for [i.e. the slaughter of donkeys] hence the existence of the structure does not matter. The abattoir will remain there as his property but the function will not be undertaken because the reasons are outside law. At this juncture we know there is no donkey abattoir that has been licensed or that can be licensed according to the existing legislation regardless of how smart the premises could be."
Dr Machakwa continued saying that donkeys were not included among food animals that may be slaughtered for meat consumption and export as stipulated in the country's regulations: "…What I can assure you is that there is no legislation of donkeys at this juncture and the power rests with our people, if our communities wake up and say we now want to eat donkey meat then the legislation will be changed to suit the need of the population. So if we want to do something we talk to the people; the community leaders, the religious leaders, the schoolchildren and whoever matters. When it comes to amending the legislation it is actually what the people want."[v]
Public Health (Abattoir, Animal and Bird Slaughter and Meat Hygiene) Regulations of 1995
Dr Machakwa added that in the regulations "animal" means any bovine, sheep, goat, pig or rabbit, but does not include any equine [i.e. donkeys are not included] whether domesticated or wild.
Produce Export (Abattoir, Slaughter and Meat Hygiene) Regulations (1984)
Dr Machakwa stated this piece of legislation covers export establishments and donkeys are not included among the food animals that may be slaughtered for meat consumption and export.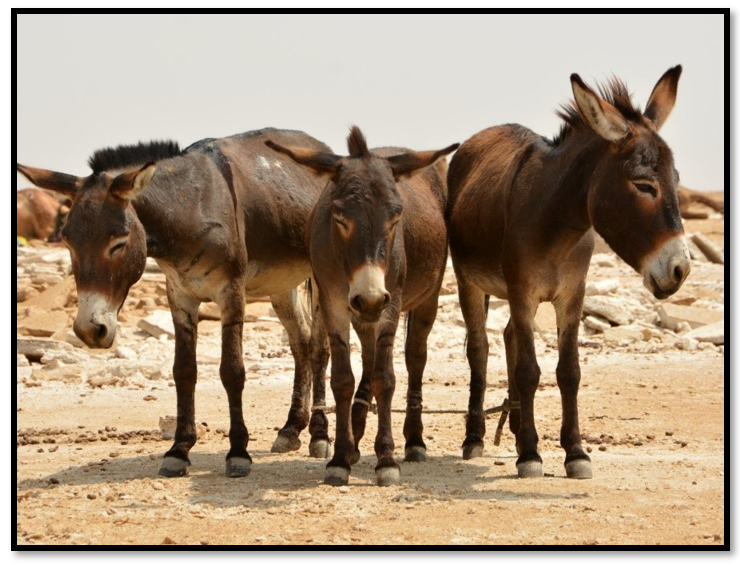 Department of Veterinary Services commended for its responsible role
The project was not supported by the Department of Veterinary Services which said it had not licensed or received any application towards the licensing of a donkey abattoir business anywhere in Zimbabwe. The Department, a branch of the Ministry of Agriculture and Land Reform, administers abattoir inspections and certification under the Veterinary Public Health Act and issues livestock transit and slaughter permits.[vi]
The Departmental Director, Josphat Nyika has been praised for taking swift action in a circular dated 9 October 2017: "I am sure you are all aware of the anxiety, acrimony, havoc and mayhem that has been generated among the Zimbabwean public by the construction of a donkey abattoir in Bulawayo. You are hereby advised that the said abattoir, or any for that matter, will not be registered to operate in Zimbabwe, and that no donkey will ever be slaughtered at any abattoir…
Officers who have been involved, directly or indirectly, in the construction of the said abattoir are hereby ordered to stop their participation forthwith and the said abattoir should be closed immediately. Provincial Veterinary Officers are hereby directed to advise all their field staff not to issue [donkey] movement permits to the abattoir."
Donkey meat does not feature on the menu for Zimbabweans
Newsday reported that Shadreck Matsetu, a Harare butcher with three butcheries in Budiriro said it was unlikely that he would ever consider selling donkey meat; Zimbabweans did not consider it edible and would not buy it.[vii]
What was the real reason for constructing an abattoir exclusively for the slaughter of donkeys?
When you boil donkey skins it produces a brown gelatine which is the basis of a Chinese traditional remedy called Ejiao, a type of gelatine made from donkey skins which is used for treating a range of blood conditions, dizziness, insomnia, a dry cough[viii] and increasingly as an anti-ageing beauty product in face creams for which there is an escalating Chinese demand.
Ejiao, the gelatine produced by boiling donkey skins, can sell for up to $388 (£300) per kg.[ix]
During the past decade donkey skins have surged in value — fetching up to $400 each[x] — as China's domestic donkey population has dwindled. The result is an unprecedented global trade, much of it illicit. This is what underlies the same illicit trade in pangolins [See the article Saving the Pangolin from the Wildlife trade where they are becoming increasingly trafficked under Harare on the website www.zimfieldguide.com] 
However unlike the pangolin for which there is great respect in Zimbabwean culture, the poor donkey has little value in Society despite its great usefulness as a beast of burden.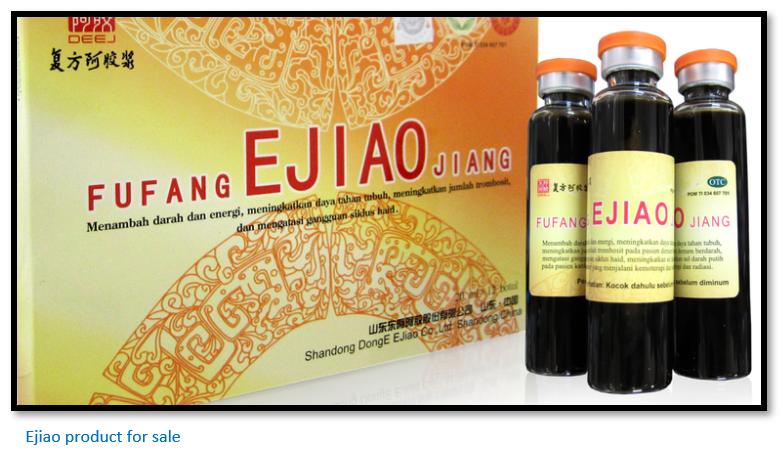 Subsequent events at the proposed Bulawayo donkey abattoir
Neglect at the same proposed site of the donkey abattoir led to the death of at least 194 neglected donkeys. An estimated 24 donkeys were crushed to death even before they reached the site in overcrowded trucks according to a company employee who spoke on condition of anonymity.[xi] Following pressure from local animal welfare organisations, Zimbabwe's Department of Veterinary Services ruled out any possibility of licensing a donkey abattoir business and so more than 170 donkeys awaiting slaughter remained on the property. Many at the site were severely injured, emaciated and neglected and had died through hunger, sickness and injuries.[xii]
Local animal welfare groups were alerted to the terrible conditions existing at the site and a further 78 donkeys in extremely poor health had to be euthanized on the recommendations of the Bulawayo SPCA and Veterinarians for Animal Welfare in Zimbabwe.[xiii]
Penalties exist in Zimbabwe - animal cruelty attracts a minimum fine of $200 and even potentially a prison term. But surprisingly Battlefront Investments has not been charged in connection with the donkeys that have died in its custody.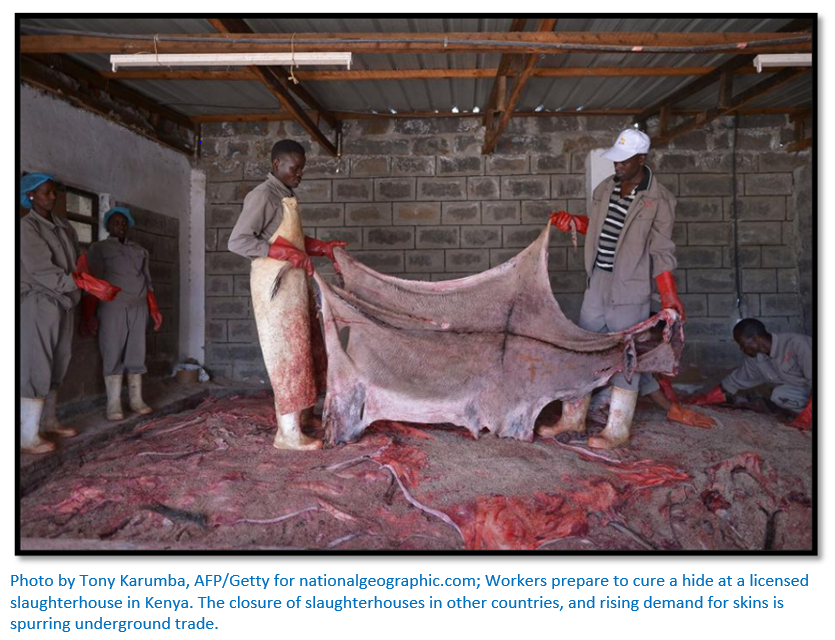 Praise for government officials from animal rights charities
Alex Mayers head of programmes at The Donkey Sanctuary said: "The Zimbabwean government's strong stand against the trade shows them to be a model in the region for taking account of welfare and the highly important role donkeys play for everyday Zimbabweans, and we stand with them in calling for a halt to this unsustainable and inhumane trade…
While this individual case in Zimbabwe is heart-breaking, it reflects the devastating global effects of the donkey skin trade…
The public outcry in Zimbabwe highlights the social, cultural and economic devastation caused when donkeys are removed from their communities, and we call on governments around the world to protect their donkeys and the millions of people who rely on them."[xiv]
Geoffrey Dennis chief executive of SPANA said: "Sadly, this type of occurrence is all too common as the market for donkey skins in Africa continues to grow. That's why SPANA is calling for an immediate halt to the donkey skin trade and enforcement of existing bans. The current trade is leading to horrific animal welfare abuses and is devastating communities across Africa."[xv]
African countries are banning the export of donkey hides
Botswana, Uganda, Ethiopia, Senegal, Mali and Burkina Faso had limited or outlawed the slaughter of donkeys for their hides.
Does Gareth Lumsden think friends in high office will overturn the ruling of local government officials?
Lumsden seemed undeterred by the above comments from Dr Machakwa of Veterinary Public Health and Josphat Nyika of the Department of Veterinary Services and resistance from the public and voluntary organisations trying to improve the health of working animals.
He shrugged off concerns and seemed to suggest that the decisions of local government officials would be over-turned in time by government ministers and political 'bigwigs.'
"...Before I started this project, certain ministers were consulted and guidelines were given, which we have adhered to so far. As to when we will start operating, I will leave that decision to our fathers."[xvi]
This would not be the first time that sound local judgements had been overturned in circumstances that were judged to be in "the national interest" and to appease certain eastern foreign powers in their quest to influence local political events.
International animal welfare charities The Donkey Sanctuary and SPANA Society for the Protection of Animals Abroad last year applauded government's stand against the Bulawayo joint-venture with Chinese partners saying donkeys played a vital role in the livelihoods of rural Zimbabwe communities.
The country Director of SPANA Zimbabwe Keith Dutlow said: "Our aim is to prevent the devastation caused by this horrific trade, which is destroying rural communities, undermining communities and leading to the brutal slaughter of a vast number of animals throughout Africa."[xvii]
Demand for donkey hides
There used to be around 11 million donkeys in China but the number has dropped to 6 million in the last 20 years because of the demand for Ejiao. According to current Ejiao market estimates, a single donkey skin in China now fetches an average of $400.
At this price the 105 donkeys put down at Battlefront Investments would have produced hides worth $42,000.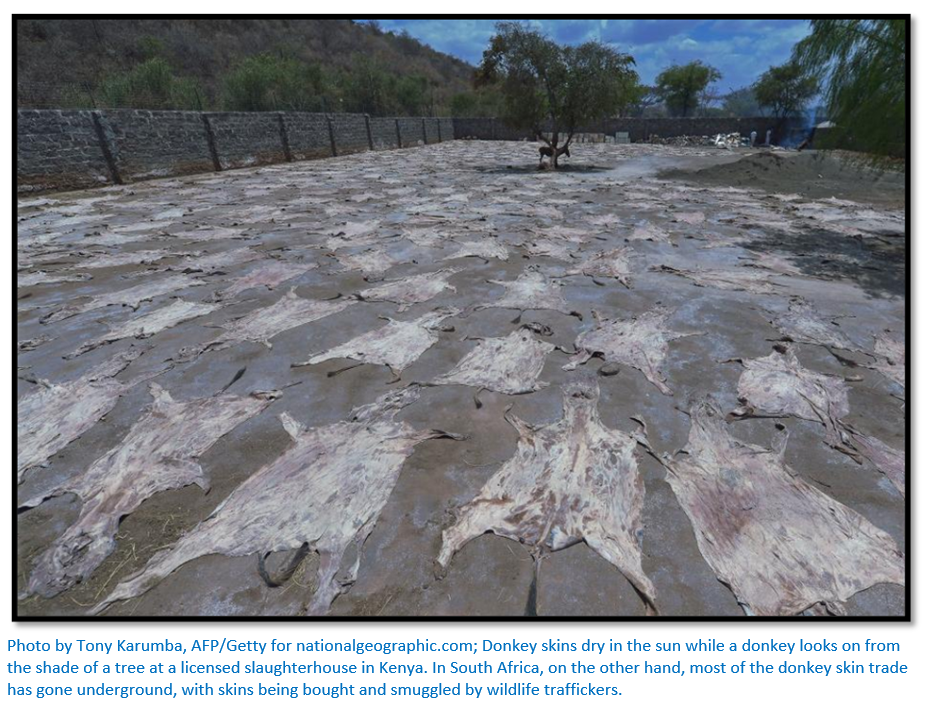 Increasingly donkeys are being stolen for their hides
Donkey skins are now being transported from other countries, including Africa. Most of these are being bought and sold by dealers but a significant number of donkeys are also being stolen from their owners. The stolen donkeys are mostly working animals, which means the owners then have no transport and can't get to market, fetch water and firewood or get children to school. The trade in skins means that the value of donkeys has risen dramatically, which makes theft more likely but also makes it much more difficult for owners to afford to replace a stolen donkey. In Egypt, the cost of buying a donkey has increased from £17 to £170.
In 2016 it is estimated that 4.8 million donkeys were slaughtered for their hides and Ejiao production.[xviii] There are estimates that the demand for hides coming from China could reach up to 10-million donkeys a year, representing almost a quarter of the entire global donkey population.[xix]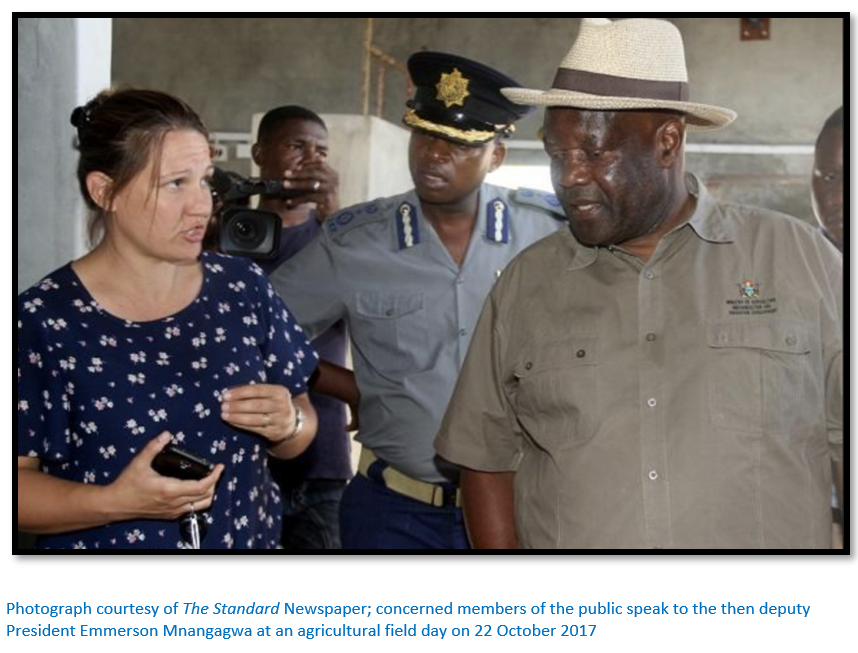 To their great credit as soon as the public and animal welfare organisations heard of the proposed donkey abattoir they raised fears that donkey theft would rise in rural areas and this concern was shared by members of the Parliamentary Portfolio Committee on Agriculture and the National Stock Theft Unit of the Zimbabwe Republic Police.
Sure enough this prediction turned to reality in the Silobela agricultural district west of Kwekwe where Chief Malisa said his people had lost dozens of donkeys since the circulation of news about a donkey abattoir opening in Bulawayo.
The Chief was quoted as saying: "…We are very angry because every day we wake up to find our donkeys missing. Ever since talk emerged about the opening of a donkey abattoir in Bulawayo, there has been an increase in the theft of donkeys in our area. We are afraid that our donkeys are being taken to the abattoir in Bulawayo by the thieves. We have already lost a good number, and fear that if this trend continues we will be left with no draught power. We use our donkeys for farming. So how will we do that [without the donkeys]?"[xx]
The Donkey Sanctuary is running workshops with local authorities and police to enforce bans on the illegal trade, track the underground trade and take action on reports of stolen donkeys.[xxi]
Are Chinese partners behind the Bulawayo abattoir?
Lumsden has been linked to Chinese partners particularly after a donkey abattoir was closed down in Botswana in July 2017 following reports of animal cruelty. During Parliamentary discussions in October 2017 Reneth Mano an economist in the Livestock and Meat Advisory Council of Zimbabwe warned the Parliamentary Portfolio Committee on Agriculture against licensing the Battlefront Investments abattoir saying : "The investor came from Botswana, where he was chased away, and our fear is that this might promote the rustling of donkeys for slaughter."
Nqobani Ndlovu, a senior journalist at Zimbabwean daily paper Newsday who has reported widely on the proposed abattoir, believes Lumsden's plan had been approved by powerful politicians who went down with the Mugabe government late last year. "…He seems to believe there is room to win a licence in the pro-business policies of the 'new dispensation'. He invested too much trust in Mugabe-era ministers, so now he is likely looking for new political allies in government to get him a licence."
Lumsden would not disclose the identity of his partners in Battlefront Investments: "..The issue of my business partners is a private and confidential matter. I do not need to explain that to the media. Goodbye." he said as he terminated a phone call.[xxii]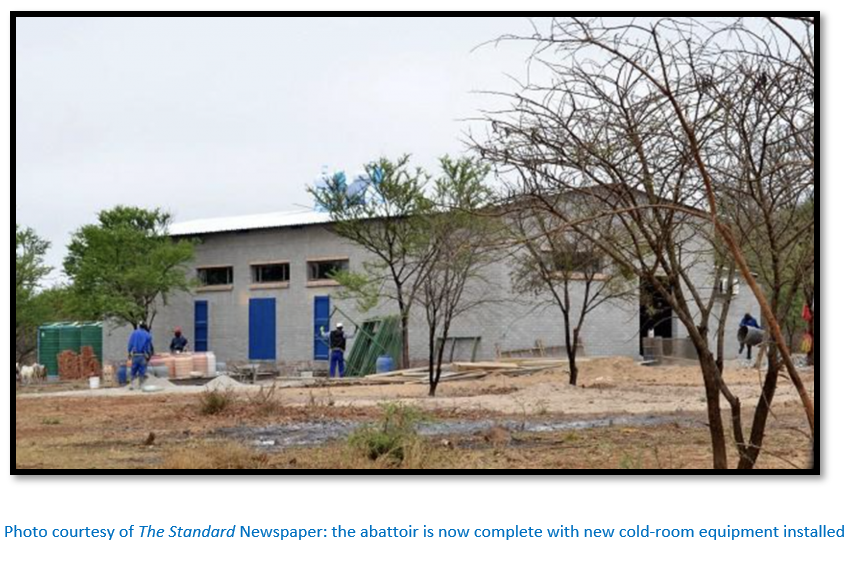 The global collapse of donkey populations across the world
A report called the Skin Update by the charity The Donkey Sanctuary states the demand for donkey skins in the production of traditional Chinese medicines has resulted in donkeys being sourced from all over the world and their numbers are likely to be decimated.[xxiii]
Donkey populations in China have collapsed by 76% since 1992, in Brazil by 28%, in Kyrgyzstan by 53% in Botswana by 37% and Kenya by 33%. There is also a high risk of contagious diseases being spread as donkey skins are usually exported untreated directly to China.
This is not a sustainable industry and has led to a collapse in donkey populations across the world. The Global Initiative Against Transnational Organized Crime notes that if the current rates of donkey slaughter continue the impact on global donkey populations could be catastrophic.
So far Botswana, Burkina Faso, Mali, Niger, Senegal, Tanzania and Uganda have banned donkey exports to China with Kenya banning their commercial slaughter and hopefully Ghana, Ivory Coast, Nigeria, South Africa and Zimbabwe will soon add their names to the list.
Charities are doing their bit to lobby for restrictions on the donkey skin trade. The Donkey Sanctuary persuaded eBay to stop selling Ejiao products in late 2017.[xxiv]
Kenya – a case study
After licensing its first donkey abattoir in 2016, Kenya became an epicentre in Africa for the multimillion-dollar export of donkey skins to China
Between 2016 and 2018 more than 300,000 of Kenya's estimated 1.97 million donkeys were slaughtered – approximately 15% of the population and there have been many reports of donkey theft and widespread cross-border smuggling. This drop in donkey populations has had a significant regional impact, donkeys in East Africa, as in Zimbabwe, play an important part in the transport sector carrying water and firewood and in supporting farming and other livelihoods in rural areas.
The animal rights advocacy group Brooke East Africa estimated that at peak capacity Kenya's four licenced abattoirs slaughtered a combined 1,200 donkeys daily.[xxv]
The drastic decline in the Kenyan donkey population has been exacerbated by the low reproduction rate of the species. Donkeys are known to be slow breeders and prone to miscarriages when regularly engaged in strenuous labour. According to Josphat Ngonyo the Executive Director of Africa Network for Animal Welfare the rate of donkey slaughter prior to the March ban was five times higher than their reproduction rate.
Donkey prices in Kenya have more than doubled since 2016 putting additional strain on local communities who rely on the animals. A Donkey that cost $60 then, now costs between $120 - $150.
So in March 2020 Kenya followed its neighbours Ethiopia and Uganda in banning the slaughter of donkeys for export after pressure from local communities and cancelled the licences of the four donkey abattoirs operating in the country.
The Agriculture Minister Peter Munya said that abattoirs licensed to slaughter donkeys had a month to switch to slaughtering other animals or else they would be closed.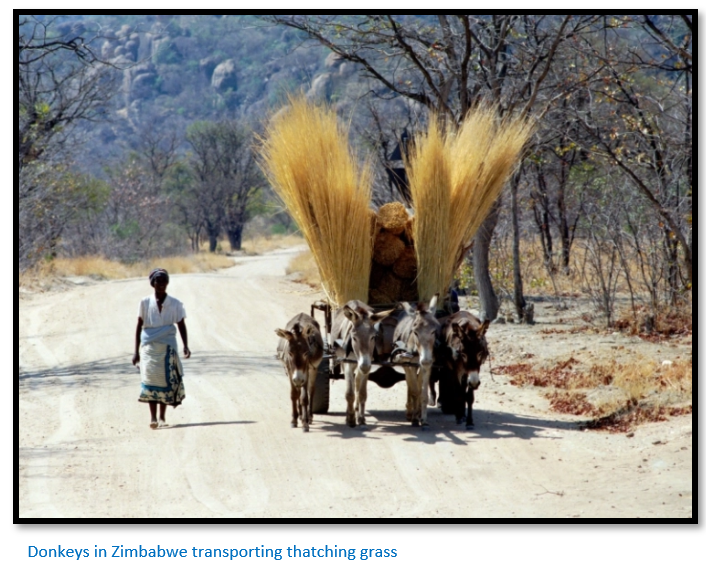 Donkey theft and cross-border smuggling in East Africa
Many local farmers report that with the onset of donkey slaughter came donkey theft. A Kenyan farmer Nduhiu said he owned more than 30 donkeys in 2016 which he hired out at $5 per day. By 2020 he said he had only five donkeys remaining.
In Tanzania Leah Misori, from Monduli district said in 2019 all seven donkeys she owned were stolen on the same night, along with several others in her neighbourhood.
In Uganda, the export of donkey products is illegal but the demand for donkeys in Kenya has fuelled theft and cross-border smuggling. According to Brooke East Africa, the Karamojong people of northern Uganda have borne the brunt of the rise in donkey theft.
Ethiopia has also banned the donkey trade but continues to suffer from cross-border smuggling and reports that donkeys have been driven as much as 1,100km across Ethiopia to Kenya.
In early 2018, SPANA staff in Mali reported that 2,000 donkeys were being sold for slaughter every week at the country's seven major livestock markets.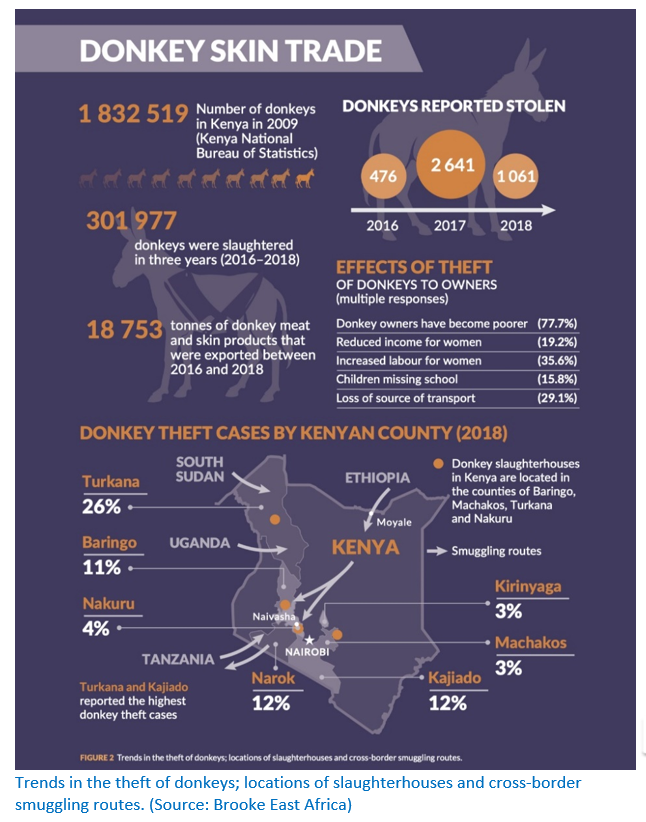 Wildlife traffickers are moving into the trade
With the high demand and high prices being fetched in China for donkey skins wildlife traffickers with their illicit supply chains which cross borders, their criminal networks within countries and associations with corrupt officials and politicians and a business that involves a multiplicity of products from gold, drugs, pangolin, ivory and rhino horn it was simply a matter of time before
they added donkey skins.
Ejiao producers are concentrated in the remote eastern province of Shandong and their booming trade is consuming more than four million donkey skins annually.[xxvi] With China's population of donkeys now reduced from 11 to less than 6 million animals the producers have been forced to look abroad. African donkeys were initially cheap and easy to procure, but as prices have climbed in Nigeria, for example, from $34 in 2012 to $145 in 2016 local communities have resisted selling their remaining livestock and there has been widespread dismay voiced in local communities.
Governments responded by banning donkey skin exports and closing down donkey slaughterhouses but this has resulted in wildlife traffickers using their existing criminal networks and influence to continue the trade in illegal and unregulated exports of skins. These groups are accustomed to evading the law in exporting other contraband so it is no great challenge to add another product.[xxvii]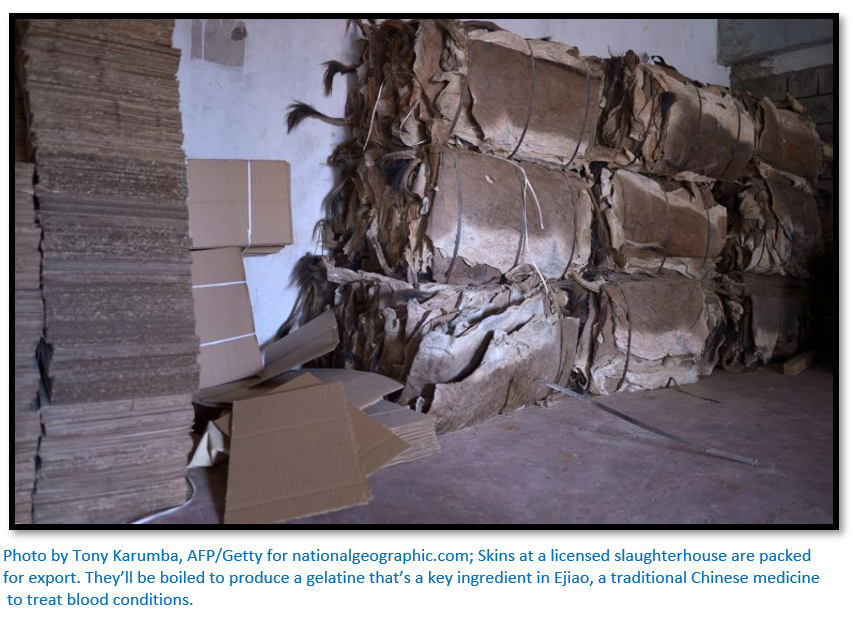 References
BBC. Kenya bans commercial slaughter of donkeys. 25 February 2020. https://www.bbc.co.uk/news/world-africa-51629660
P. Chidavaenzi. The fight to put donkey meat on the menu. Newsday. 23 November 2019
Global Initiative Against Transnational Organised Crime: 'Kenya's recent ban on the export of donkey skins to China faces legal challenges' which appears in their monthly 'Eastern and Southern African Risk Bulletin' and was reported in the Daily Maverick 14 August 2020
K. De Greef. Rush for Donkey Skins in China Draws Wildlife Traffickers. Wildlife Watch. 22 September 2017 National Geographic. https://www.nationalgeographic.com/news/2017/09/wildlife-watch-donkey-skins-china-wildlife-trafficking/
O. Nkala. The Standard. Bulawayo donkey abattoir saga rages on. 22 May 2018. https://www.thestandard.co.zw/2018/05/22/bulawayo-donkey-abattoir-saga-rages/
D. Nsingo. The Sunday Mail, 1 October 2017: https://www.sundaymail.co.zw/donkey-meat-abattoir-for-bulawayo
Reporter. Donkey skin trade leads to absolutely horrific neglect. Horsetalk.co.nz 31 May 2018
Staff reporter. Government says no to donkey abattoir. Bulawayo 24 News, 24 June 2018. https://bulawayo24.com/index-id-news-sc-national-byo-138747.html
Amy Yee. Donkeys Are Dying Because China Wants Their Hides For A Traditional Remedy. NPR, 30 April 2019. https://www.npr.org/sections/goatsandsoda/2019/04/30/716732762/donkeys-are-dying-because-china-wants-their-hides-for-a-traditional-remedy?t=1598351700284
Notes
---