MATOBO NATIONAL PARK, a UNESCO World Heritage Cultural Site
Maleme Camp
This is the main camp in the centre of the park, and hosts the Park headquarters. All accommodation is self-catering and includes:
Ø Fifteen lodges, three are single-bedroomed, but all are fully equipped and electrified. Three lodges being Fish Eagle, Black Eagle and Imbila are classified as exclusive with upgraded fittings and fantastic views over the Maleme Gorge. The finishes of the lodge kitchens and bathrooms, soft furnishings, cutlery, china and furniture at Maleme Camp are the best in Zimbabwe and set a standard which all the ZPWA National Parks accommodation should try to achieve.
The Lodges set a unequalled standard in Zimbabwe for quality with excellent shower facilities heated by solar-power and most of the accommodation is well-shaded.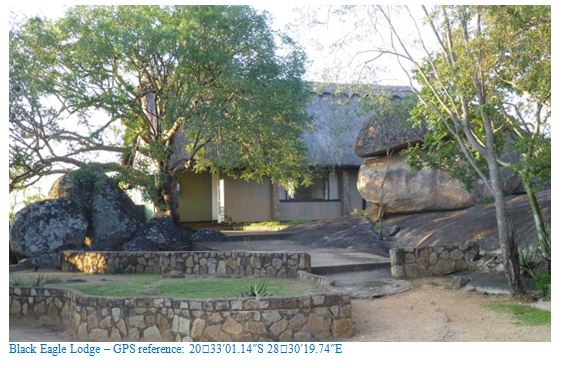 Ø Six chalets, five have single bedrooms and one has two bedrooms; all are furnished except crockery and cutlery and have a communal kitchen and ablutions.
Ø Camping and caravan sites are situated along the eastern shores of Maleme Dam with cooking done on wood or charcoal braais and communal ablution and toilet facilities.
The following camps in the National Park offer camping and caravan sites with communal ablution and toilet facilities:
Ø Mtsheleli Camp, located in the south
Ø Mwesilume Camp, located on Circular Drive, west of Maleme Dam
Ø Toghwana Camp, located in the east
Ø Arboretum Camp, located in the west, near the Hazelside Office
Ø Sandy Spruit Camp, located in the east
Ø Lake Matopos Camp, located in the north